To celebrate, we went for an adventure. First stop, Marcelle's.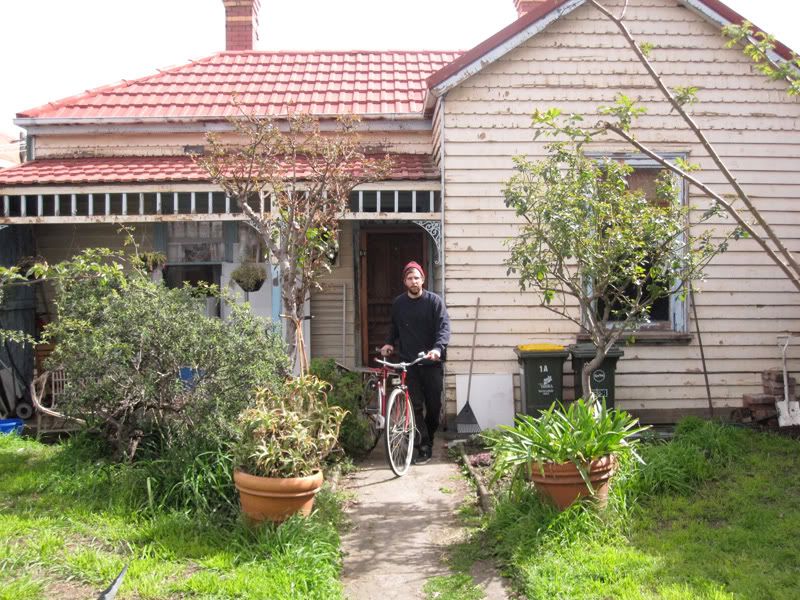 Ah, the open road.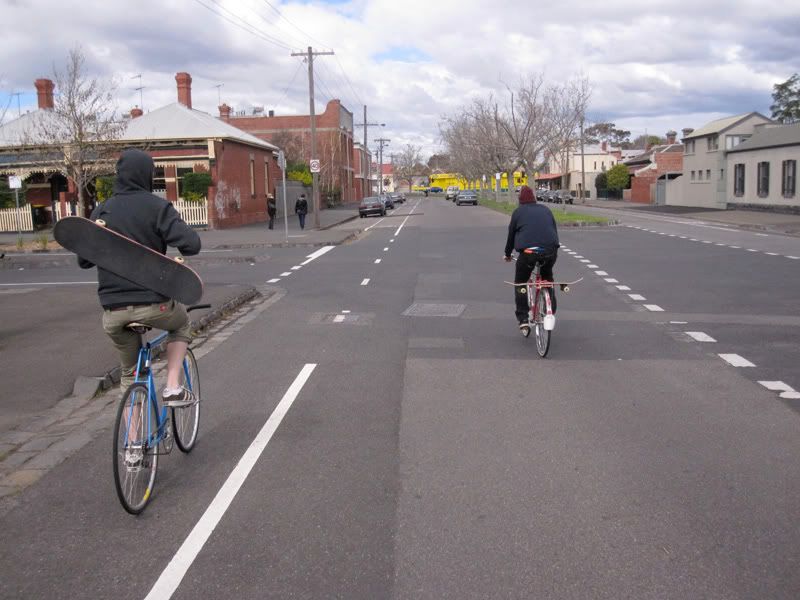 We cruised along the bike track, happy as clams.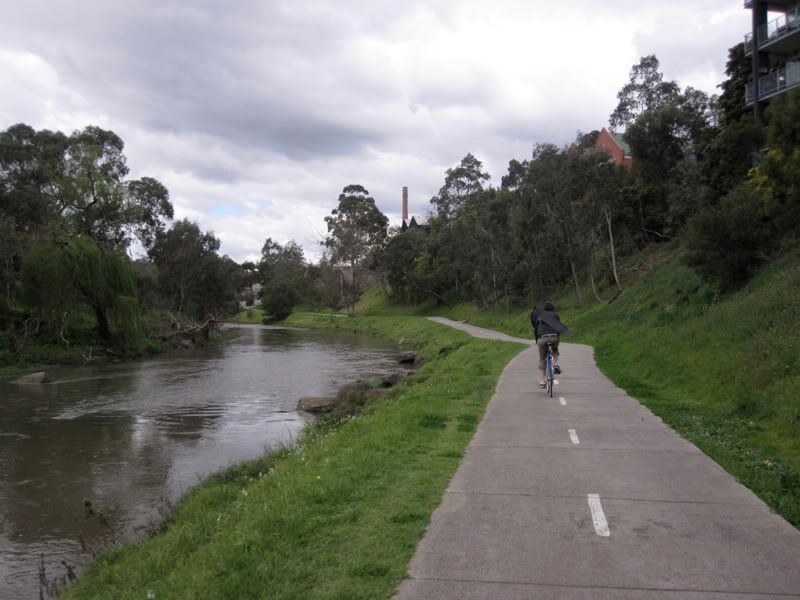 Even if the rest of the day was crap, that ride would have made it a great one.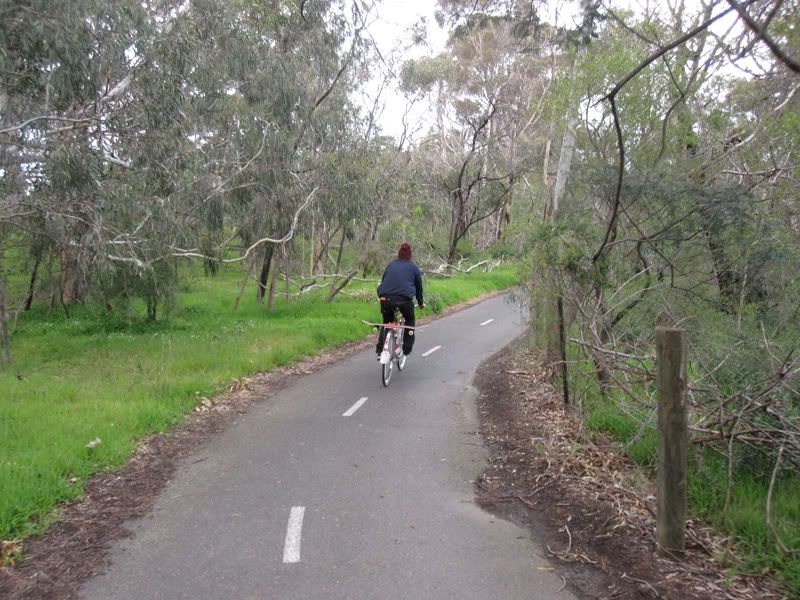 But more adventures were afoot.
Stone Roses, Fools Gold
Though it wasn't a case of fool's gold at all. In fact, it's a crazy skate spot in an old fire station! We swept it for ages and poor old Jason still managed to get pitched by little stones at least three times.
There's a bunch of stuff in there, which looks to be built by BMXers. None of us stepped to this business. It's all super harsh and dangerous, but fun!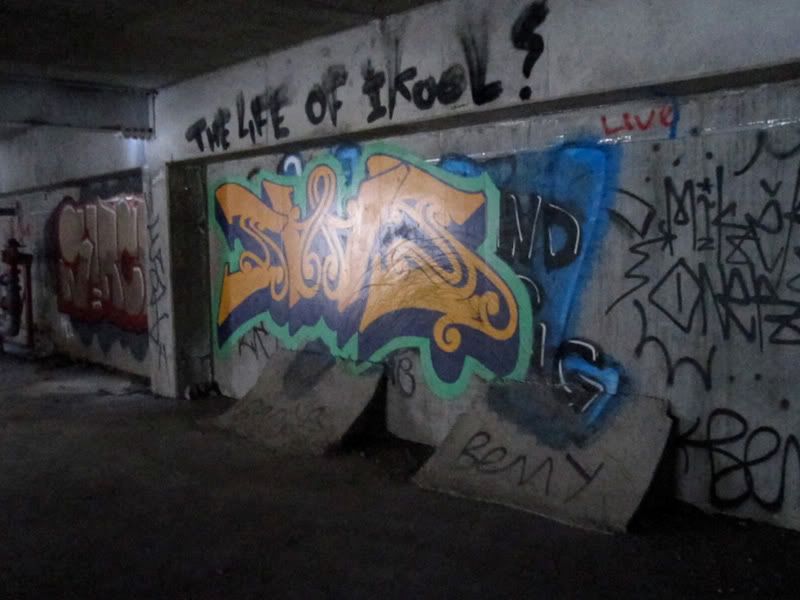 Good crew - Jason, Marcelle, Adam, Doug and Blake Convey!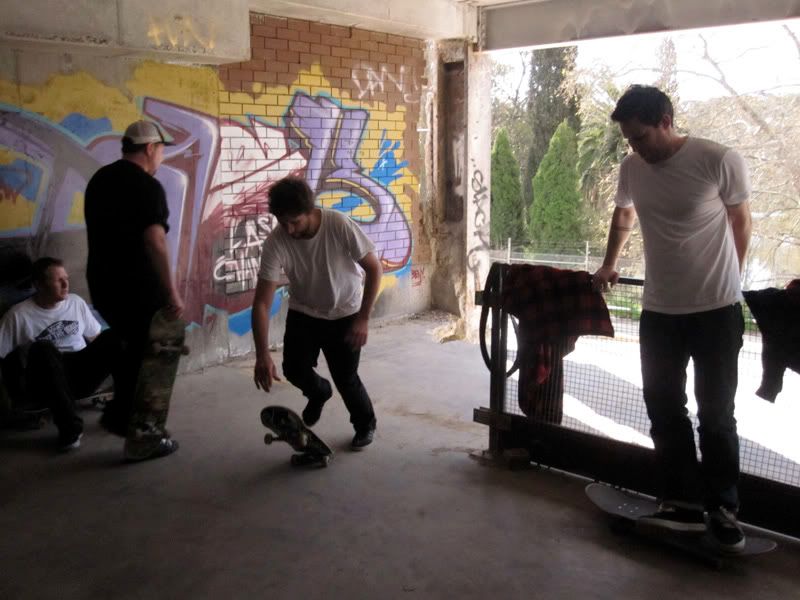 Dougy, cracking the roof supports in a backwards fashion.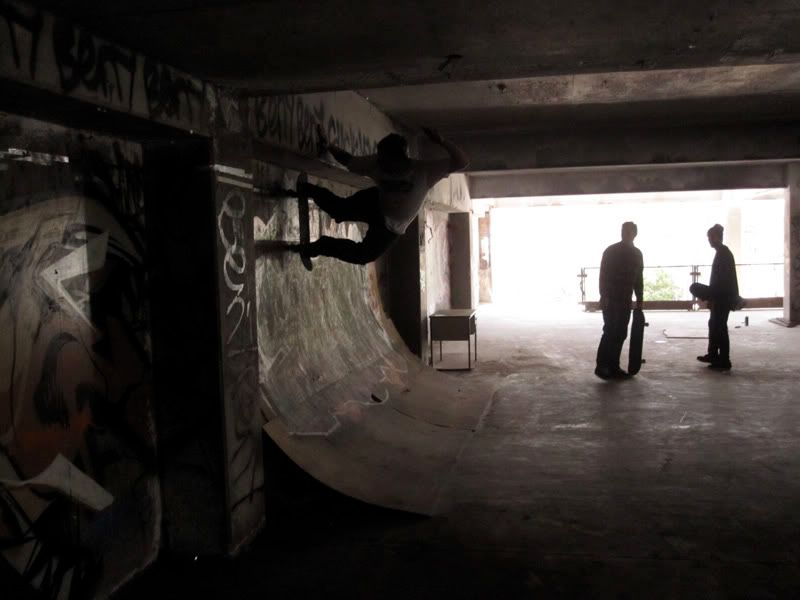 Then we got tired and left.
Goodbye, Sir Blake!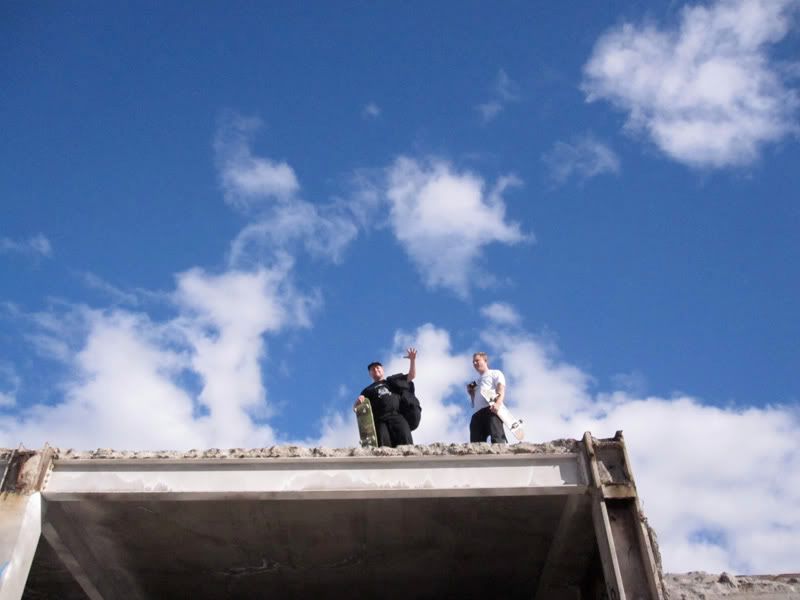 After some well deserved Pho, we went to the Flip Out festival at the Corner. I took the opportunity to snap off a few shots for Jason's ever-growing portfolio.
Ackroyd was in heaven.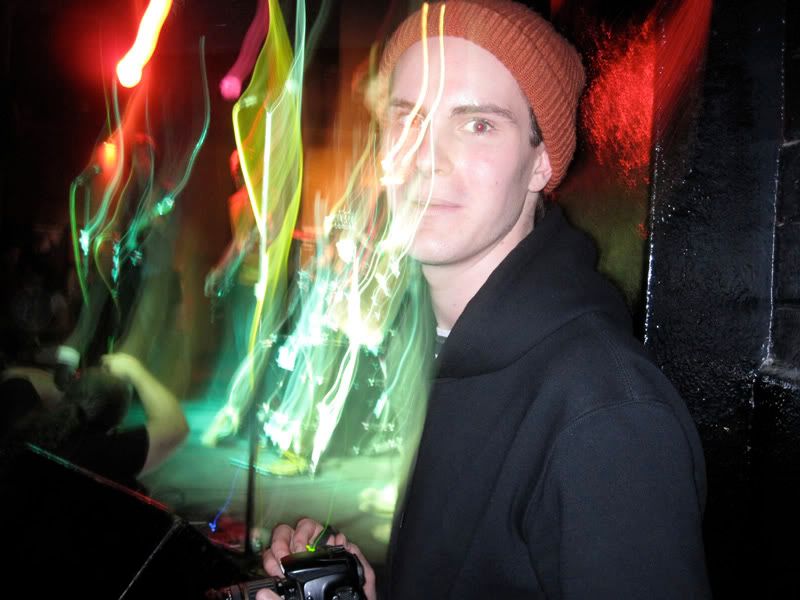 Kate's bike chain fell off six times on the way and she ended up running the last bit, to make it just in time to see Georgia hit the stage.
There she is, hitting the high notes, on stage with Dick Diver.
This guy was taking heaps of photos. I took one of him.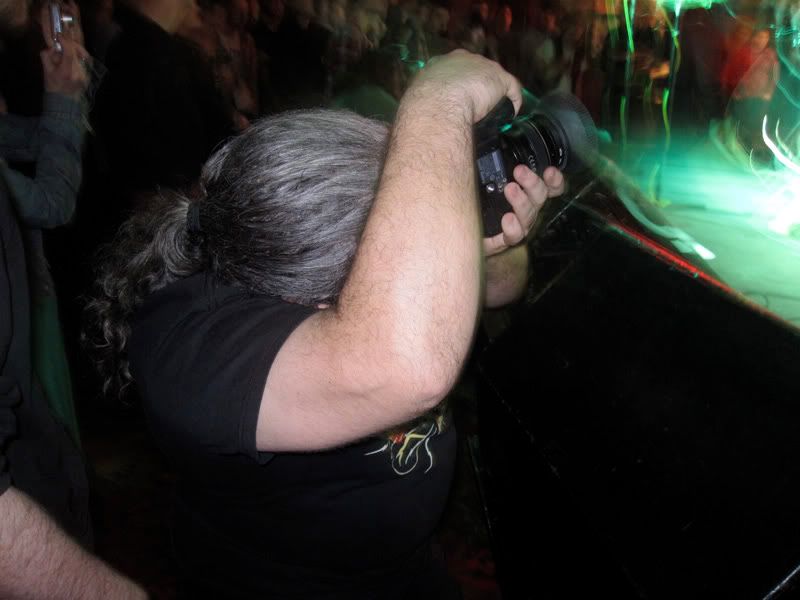 I saw the
Ooga Boogas
play for the first time! They were rad, especially the last couple of songs.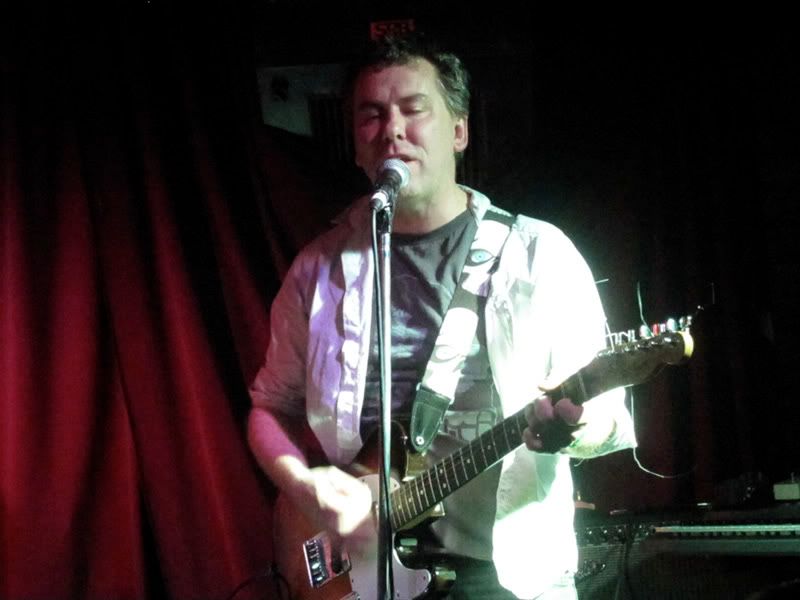 We were chillin' upstairs later (festivals don't make sense to me. I get sore legs and get bored) when someone said Georgia was on stage again! So we rushed down, and there she was, noodling away with Jared. They were onstage with an American band called Pink Reason, who weren't that crash hot to be honest. Georgia was shredding, of course.
She wasn't so shredding the next morning, however. Marian lifted her spirits with a rousing rendition of Oh Yoko.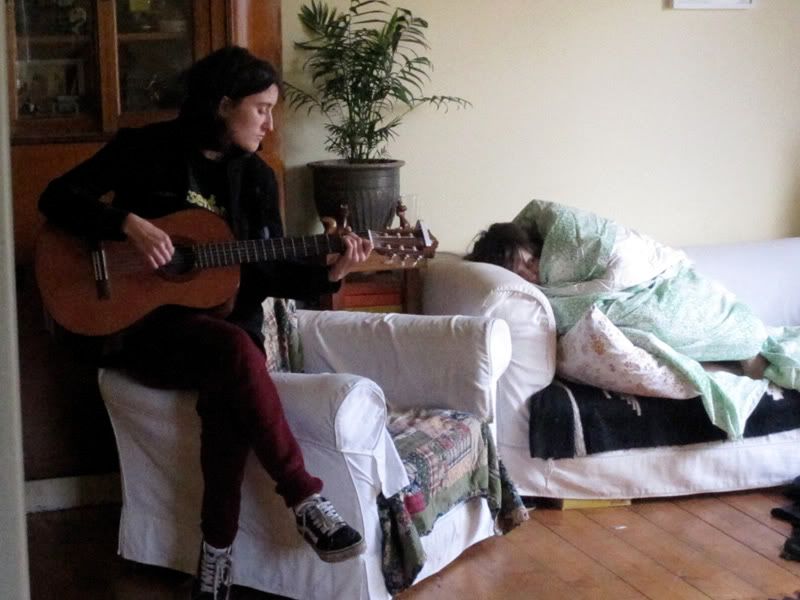 I know this looks like the Georgia fan club or something, but here she is again with Banjo in our new backyard.
I know this looks like the Banjo fan club or something, but here he is again, staring at shadows on the wall as per usual.
And yes, this is the Sofia fan club, and here she is with an artfully torn beer mat and some freaky face paint.