I was very honoured to be invited to Sofia's sixth birthday party.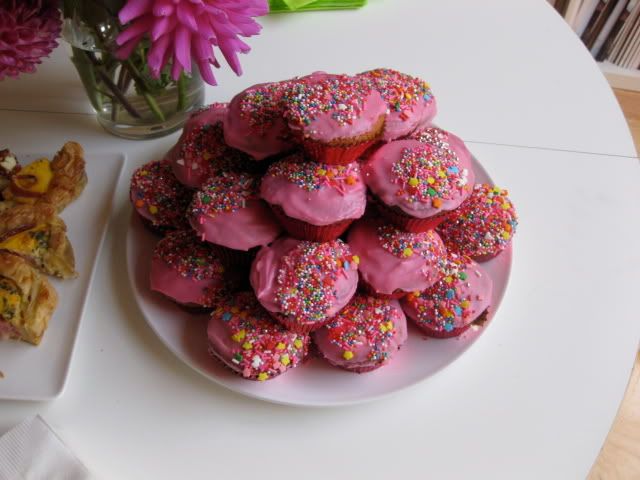 A decent crowd turned up and things got off to a good start with pass the parcel and a game of pin the tail on the donkey, though I was off getting coffee and missed that one.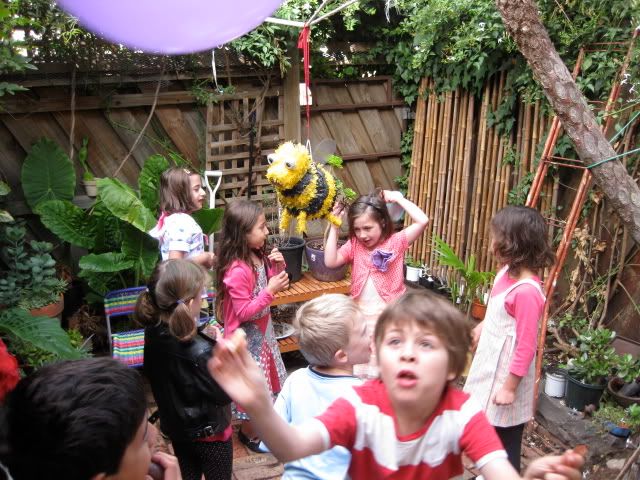 Milo was in fine form, perhaps a tad territorial, but took it upon himself to demonstrate the right way to party.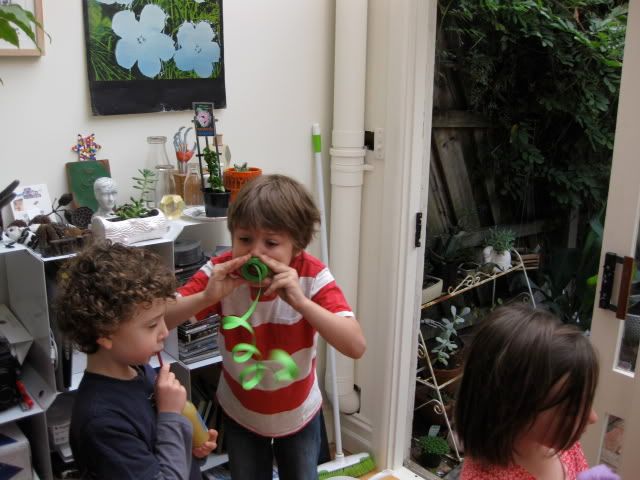 The pinata was an obvious highlight. It got quite Lord of the Flies, with the kids having to be limited to three blows each per turn, startling amounts of aggression unleashed, the tension building until the inevitable explosion of the bumblebee carcass.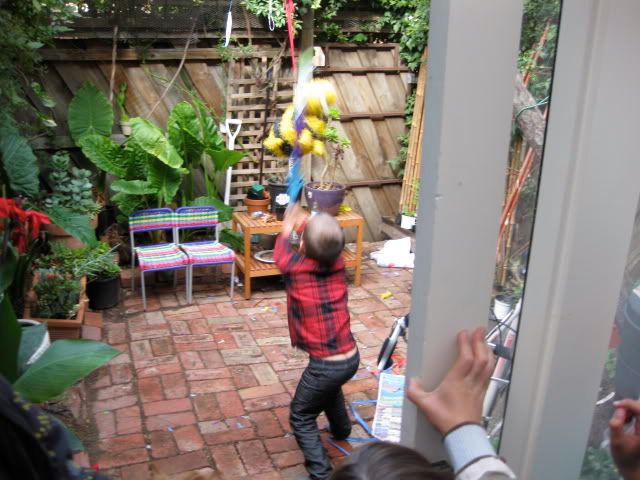 Poor little fella never stood a chance. The head was kept as a trophy.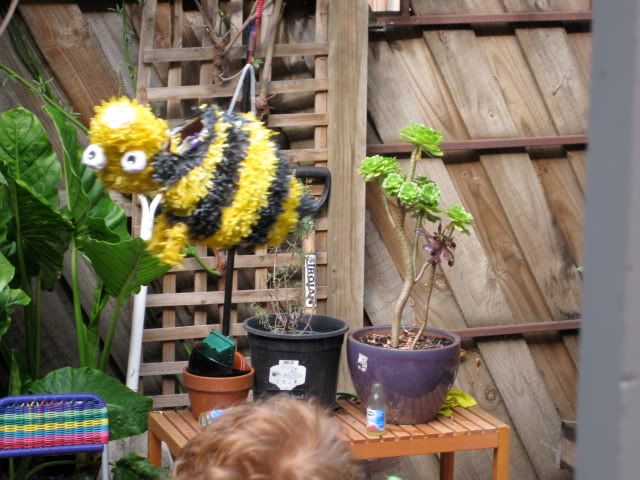 Although the bee was stuffed with many different types of sweets, the obvious stand-out was the matt finish super balls, which Tyke displays proudly here. Some kids scored three of these beauties in the mad scramble, while others were not so fortunate.
Sadly, the birthday girl didn't get any sweets, let alone bouncy balls from the pinjata, so was quite upset and visibly shaken for the lighting of the candles and singing of happy birthday. She brightened up in time to blow the candles out.
The cakes were delicious. I had one.
Not long after the cakes, most of the kids were picked up and went home. Only the hardcore remained. Sofia had brightened up by this point and was marvelling at her many gifts. We watched ET and made jelly creatures.
And it was all over by lunch time! My kind of party.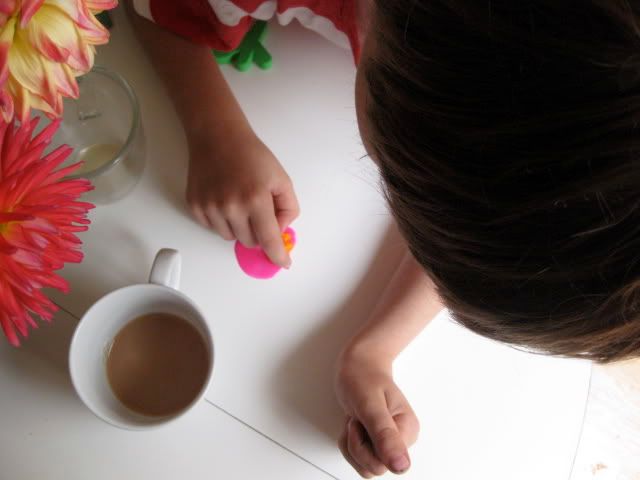 Went and had another look at Amber's exhibition, and loved being able to take my time taking it all in.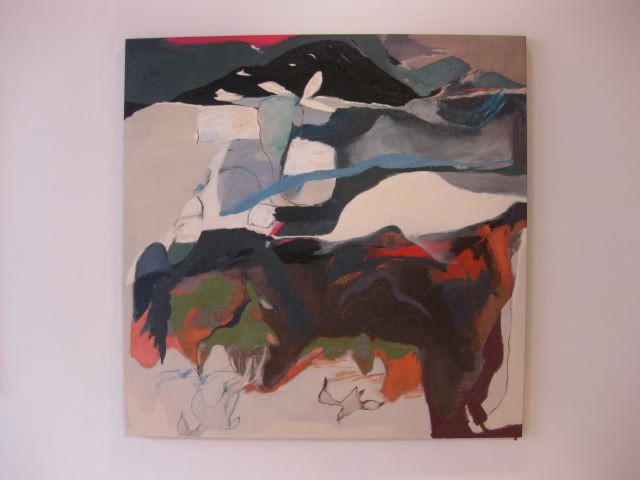 Later on, I took in an amazing doco Scottie made a few years ago about Sam and Anthony playing footie to create the infamous PSC Aussie rules board. Golden moments.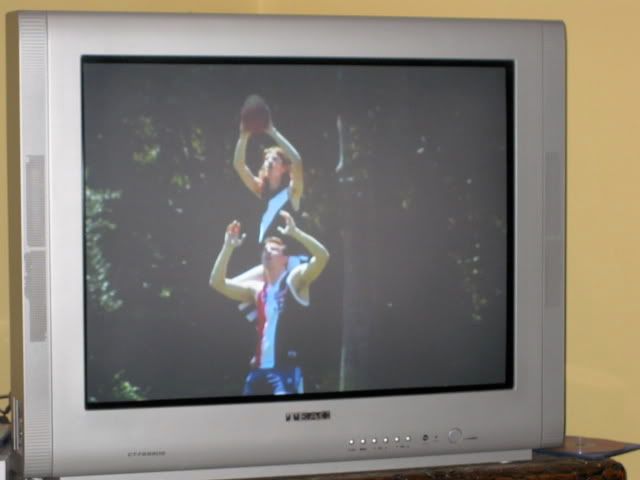 He also showed me a shirt he made out of an american dollar. We watched Sexy Beast and marvelled at Don Logan. Scottie put him on his blog
Nice Baldies
on the spot.
Later, I went to see a couple of bands play at a warehouse in Brunswick, the very same warehouse where Riley has his studio. This is Sleepless Nights, I really enjoyed them, though the crowd was sparse and talkative.
Paul's band played too. Fox on Fire, the name conjuers a painful image!
Sam and I had a look at this house that is a series of art installations, joined up with a few other places for the West Brunswick triennial sculpture thingee. It was really good!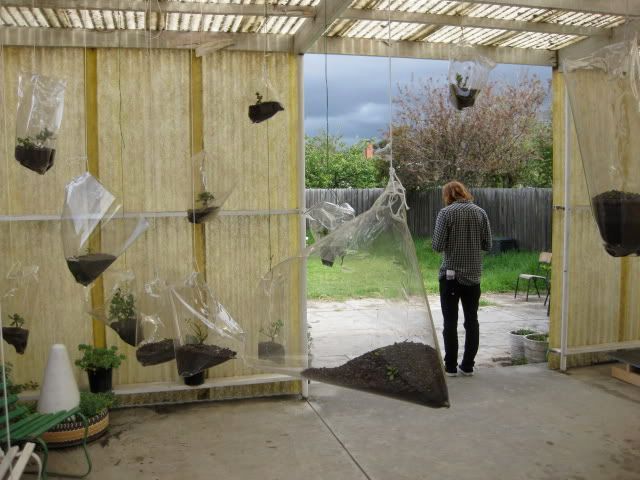 And I saw Steve Coogan! One of my personal heroes, well Alan Partridge is.
The rest of the characters were, well, terrible, but Partridge was 'textbook'. His current incarnation is all about being web-savvy and embracing satellite link-ups with radio Norwich, all failed at hopelessly yet somehow remaining angry at everything else for failing. Great stuff.
I was disappointed that Steve Coogan didn't reveal himself much at all, but I suppose he didn't want to. I enjoyed Alan immensely.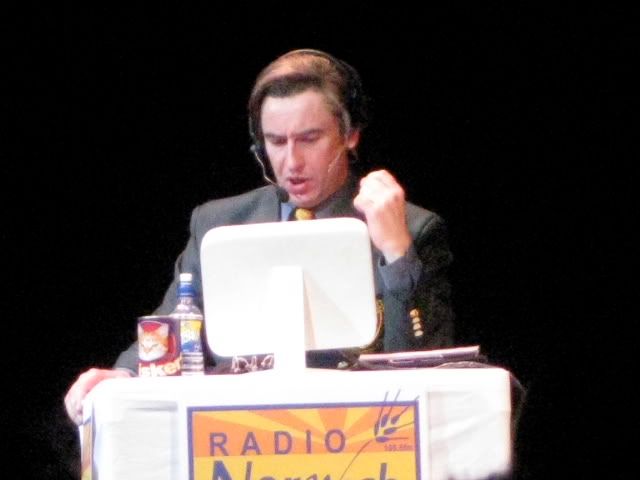 For the benefit of non-Melbourne types, it is the comedy festival at the moment, so there are lots of 'crazy' comedian types roaming the streets and many a show to be attended. We went to see our good friend Dave Quirk perform his stand-up routine. With each year, he gets more established and plays a bigger venue. This year, it was Town Hall! Well, one of the small rooms in Town Hall.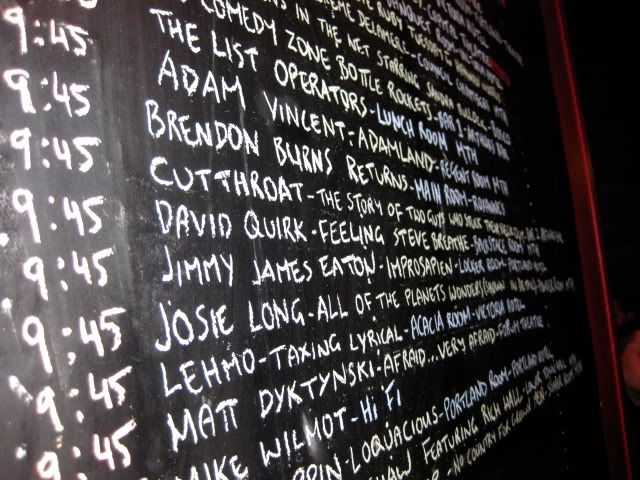 Zeke from Neighbours was out and about. Looking well, Zeke!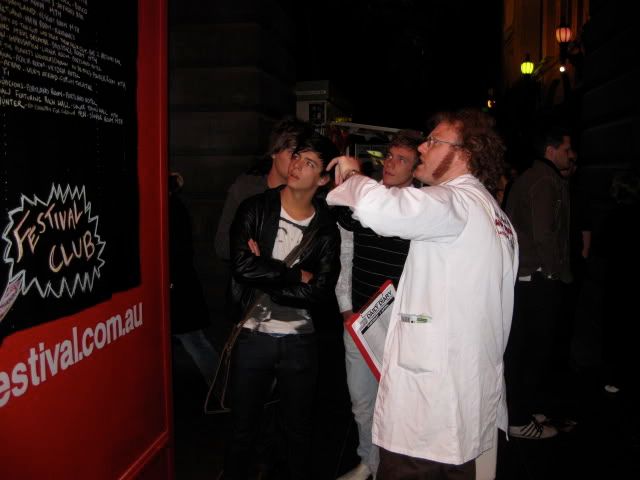 Dave was incredible! So open and honest, vulnerable and raw. He talks about everything and explores areas most comedians would fear to tread. It was also freakin hilarious! We were rubbing our eyes in wonder. He's still playing shows, you should definitely go if you have a chance to.
Dave is getting rave reviews everywhere and his show was sold out when we went. Book your tickets early if you plan on going.
Link to book tickets to see Dave
Happy Easter!