Mike was driving to Adelaide for Easter, so Brett and I went along for the ride. This picture was taken 2.5 hours after our scheduled departure time. I had been up for ages, excited.
Mike and I helped Brett move around some intensely valuable pieces of indigenous art before hitting the road.
This is how Brett sees me:
This is how I see Brett. Yes, that is a lightsaber cigarette in his mouth.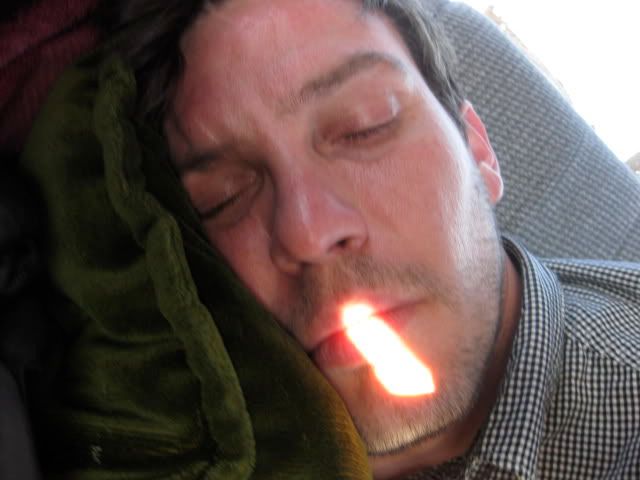 We stopped for a toilet break but there was no toilet, just a large group of albino kangaroos.
Answering the call of nature whilst peering at the albino kangaroos, Mike was surprised by a chicken running over and luxuriating under what must have been the first decent bit of rain it had experienced in years. Quite the road trip moment. Sorry Mike!
I was taking a turn at driving and this massive settlement of police stopped us. They were having an easter blitz, bless them. Turns out Mikes back tyres were too worn, so they gave him a defect notice and 72 hours to replace them. kind of a tough call when it's the afternoon before a long weekend and he was driving a further 600 km in the next 12 hours. But they were nice about it.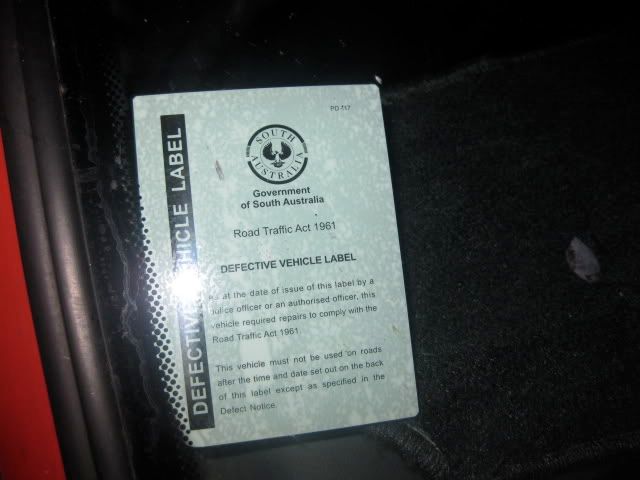 We hightailed it to Mike's brothers house, where we put some spare tires on that had a bit more tread. Problem solved. Part one of road trip over.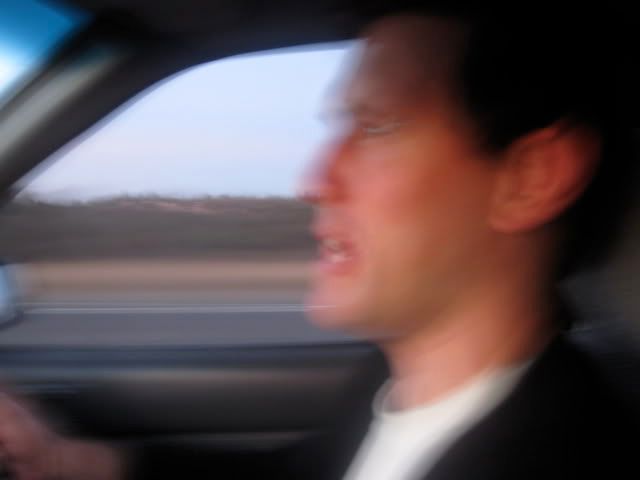 I was staying at my dad and Joy's place. The times were wild. I managed to fit in Rebus, the Bill and Inspector Poirot over three consecutive nights. Bliss!
Now that's a shed.
Spotted the creepy balloon man in Rundle mall. Must have creeped out too many people in Melbourne. Watch out for this guy.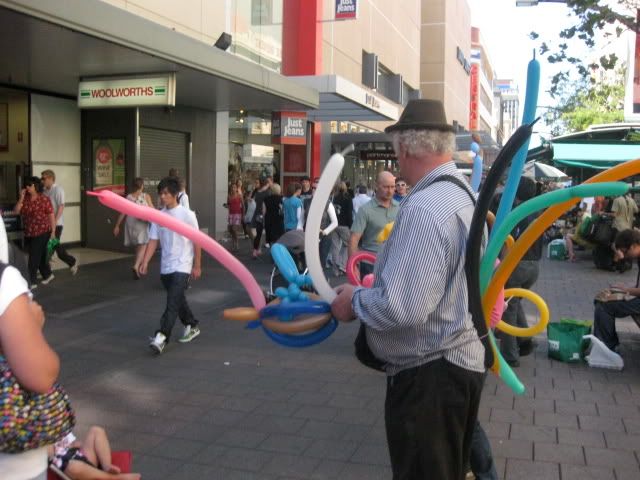 Went for a ride with Jolan and Mandy past Semaphore, which was lovely.
Stopped for chips and ice cream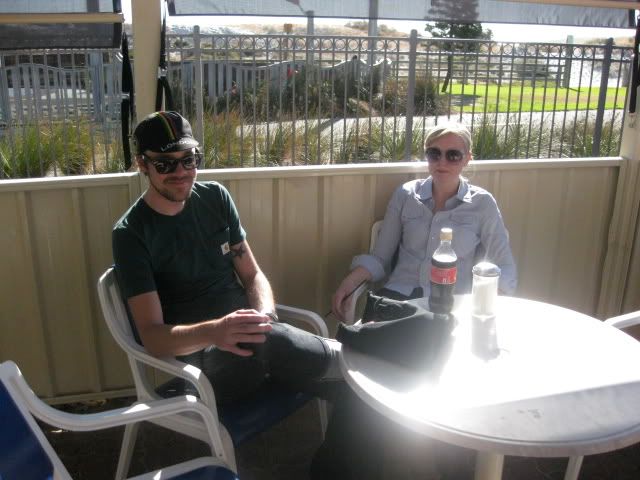 A crazy woman trashed Bub (my mum) and Anna's house on Saturday night. She stood at Anna's window for ages and stuck a pen through the screen. When Anna yelled at her to go away and that she had called the police, she went around breaking all the windows and throwing pot plants around. Weirdly, she took her cardigan off and pegged it to the clothes line. A neighbour tackled her as she was leaving and she started screaming about the devil, then went quiet until the police came.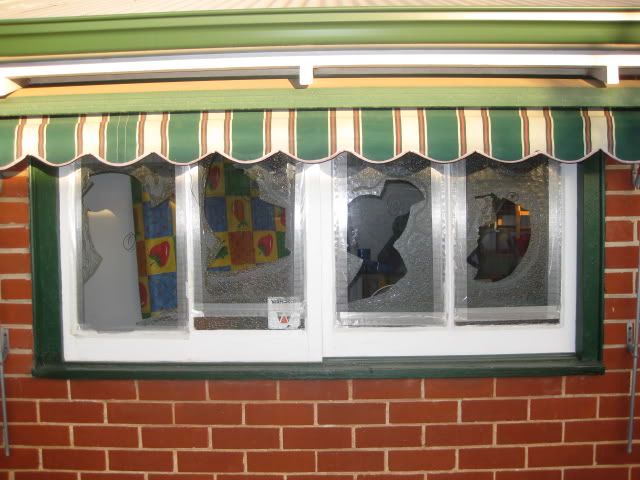 After an early morning debrief over Jamesons and I.T. Crowd, we went to the beach.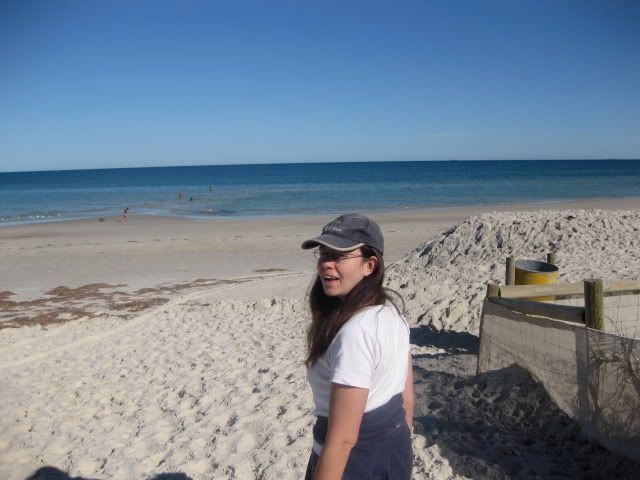 Toffee was loving it.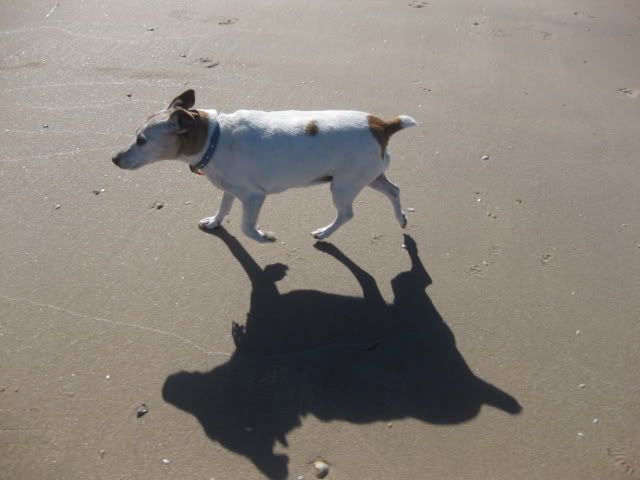 Went shredding with Mugagga, Andrew, Mitch and Braydon on Monday. This is when we were watching 'Sorry' at Braydon's house. Didn't get any photos of the actual session, but we skated a great newish park with a parking block on the top of a quarter. It was great!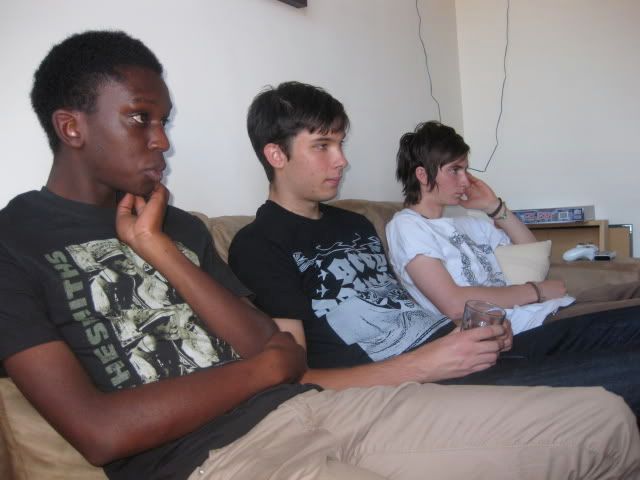 Dinner on Monday night, my cousin Tamara came along. Always a pleasure.
And I met her boyfriend Steve, a mild mannered fellow who turns out to lift bowling balls via his scrotum and stick pins through his mouth. His stage name is Mr.Tetanus. I was suitably impressed and somewhat quietened.
Then the trip back! We stopped at another random toilet stop without a toilet. this was just a dirt track littered with strange bits of clothing and paper, as well as a large hole. Quite pretty, nonetheless.
We had a game of stationary SKATE on the dirt. This is the last photo taken of my board while it was in my possession, as it was accidentally left behind at this very spot. Hopefully someone nice finds it and not some crazy person who sticks pens through window screens.
We spotted a burning field and insisted on stopping to take a look, hear and smell.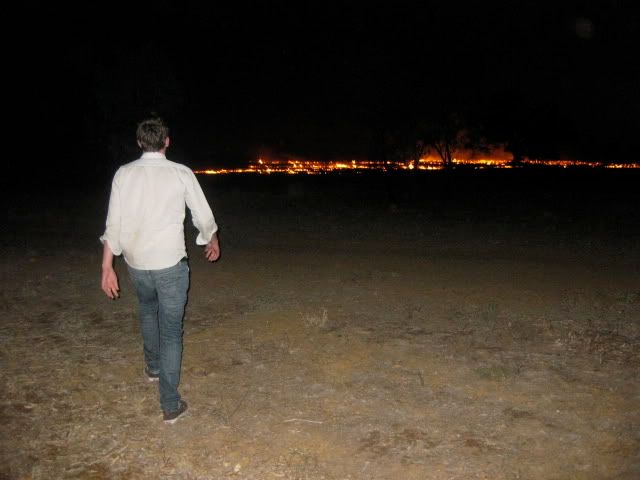 Brett decided to get closer to the action and who was I to be sensible and tell him not to?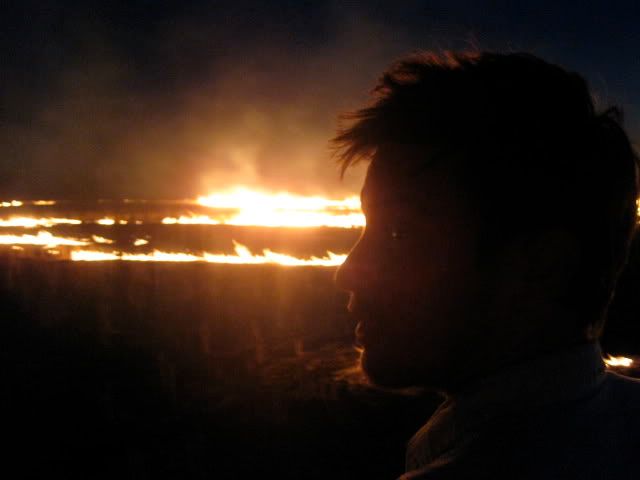 What followed was both invigorating and surreal. Amazingly, our shoes were not melted.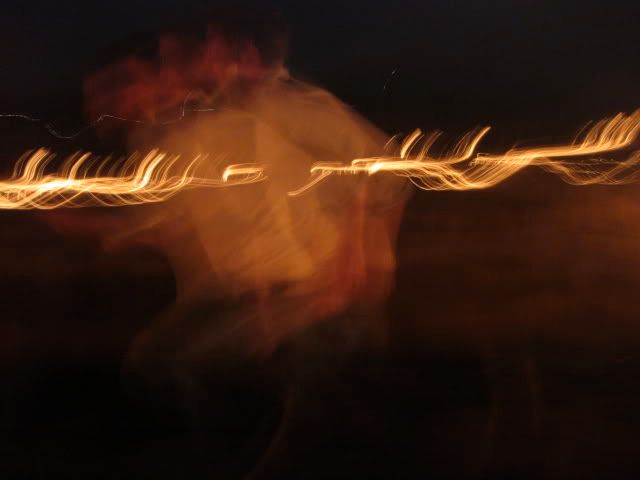 A fitting end to a somewhat storybook road trip.