I live out on the west side now. It's a bit of a change. My bike broke so now I catch the train in, which really sucks, though it gives me the opportunity to catch up on texting (on the way into town) and MX (on the way back).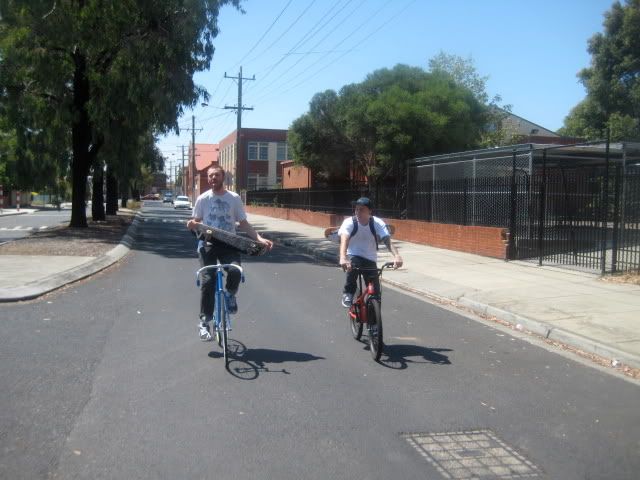 The other day, I went to check out a spot in Brunswick with Jason and Sean. Jordan met us there too.
There's heaps there, but we mainly skated this pallet as a bank. So much fun!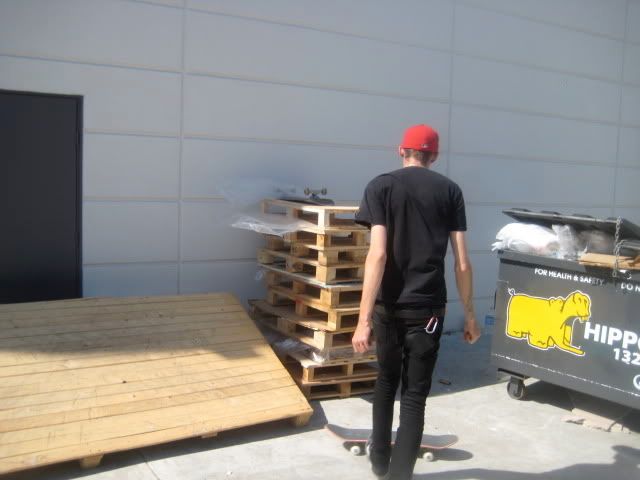 I wanted to put it next to the bin and try wallrides, but didn't get around to it.
Documenting shredding with the aid of the self-timer.
Jordan raised eyebrows with a selection of amazing skids on his unfixie.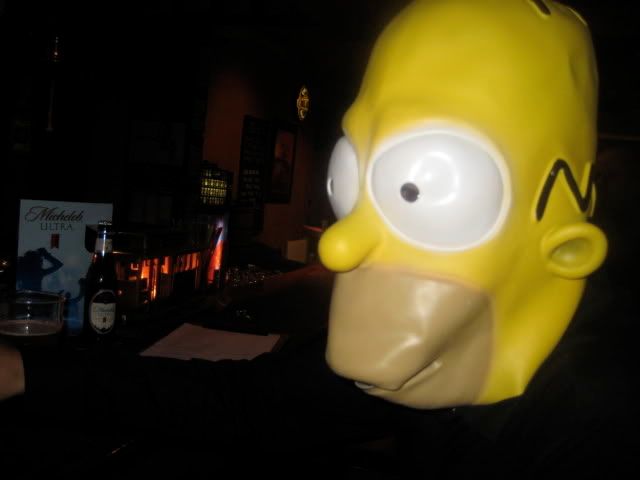 The tramway takes all types.
Joey fell off his fixie. A continuing theme.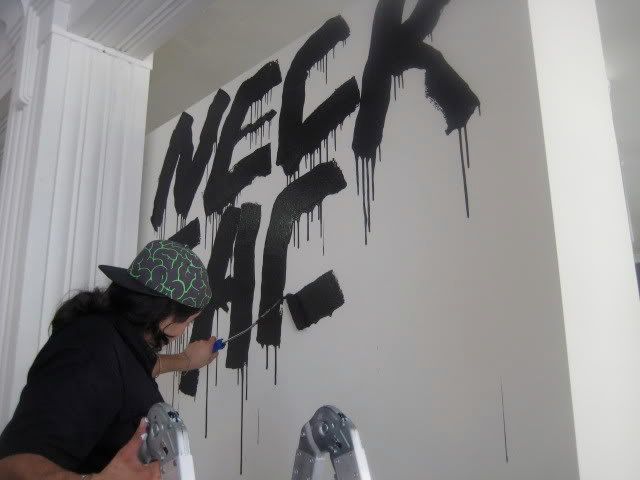 Before I left my employment to become a full time blogger, I helped this fellow put up his art show. Pretty rad!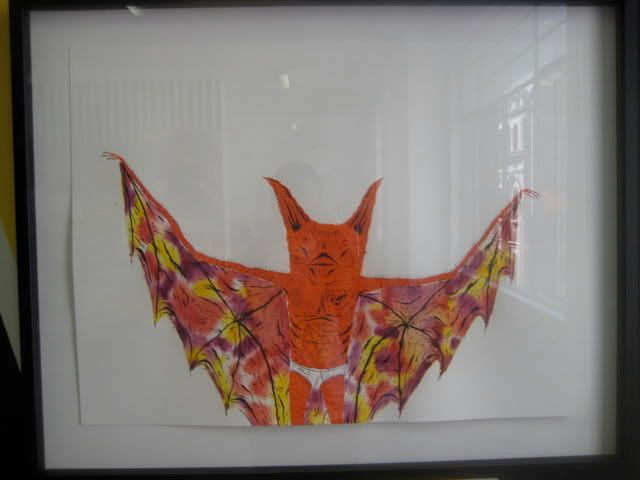 Sold out basically before it opened. His stuff is pretty bankable, especially after my masterful
write-up
.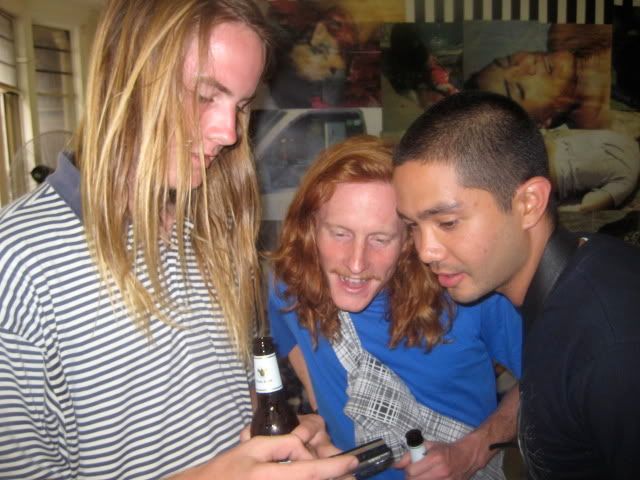 The opening was nuts as per usual. Callum had good footage of Andrew Mapstone skating. Callum also got very rowdy.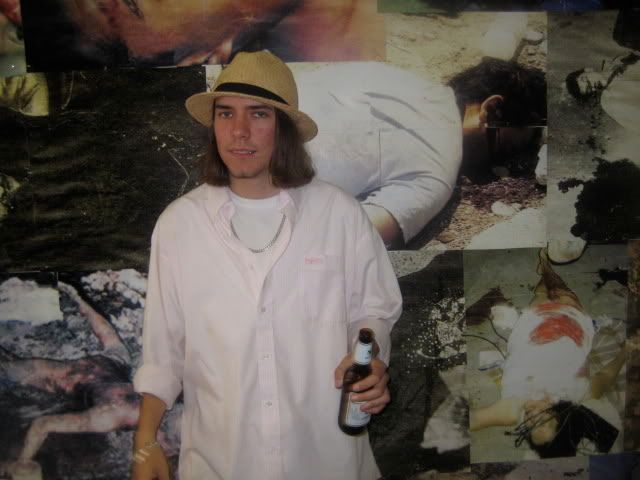 This shot of Tom is just after he was doing a 'what's this art stuff all about?' pose.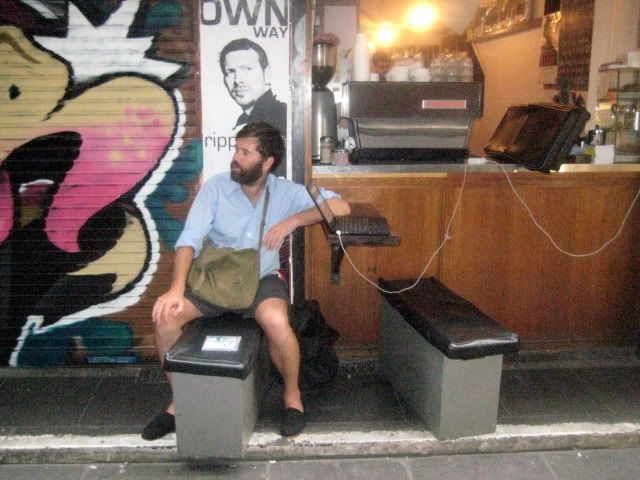 I met Paul Brabanec! Brett and I were fanning out a bit, reminiscing on the old Grenfell days.
Showing off to Brabanec with the patented step-off bigspin heelflip.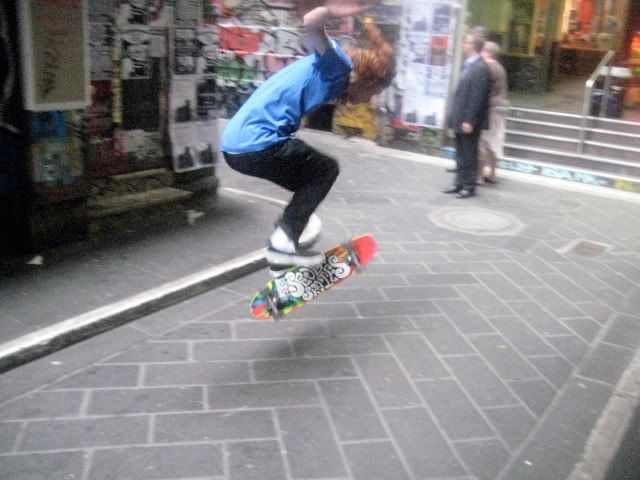 Sam, tre flip.