Remember all these killer graphics? There's a great collection of them on display at Steve Gourlay's studio in Prahran. Unlike most exhibitions, they were accompanied by explanatory notes, which was awesome.
Keegan, Blake and Callum. Three guys who like a drink, I mean shred.
Three more guys who like a drink.
I met Sam and Keegan's mate Will. He is a top bloke and even gave me $20 to get home later. I got really drunk, due to the preceding two weeks of detoxing and an abundance of free beers and good dudes.
Callum doing some crazy explanatory performance for his new video on the Guy Stokes channel.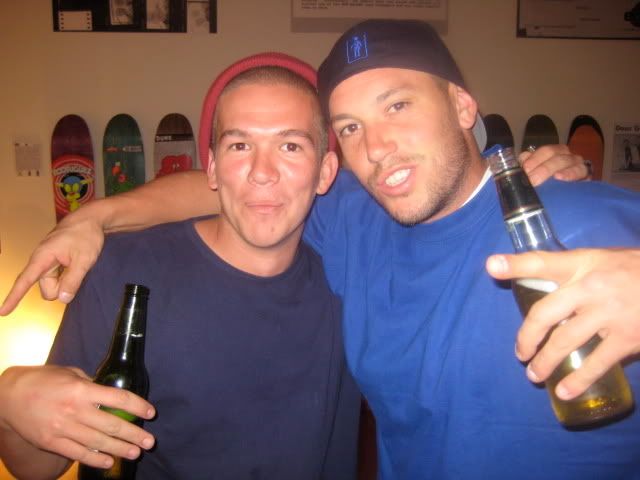 Keegs and Beebs. Did I mention the Girl team is in town? More about that later.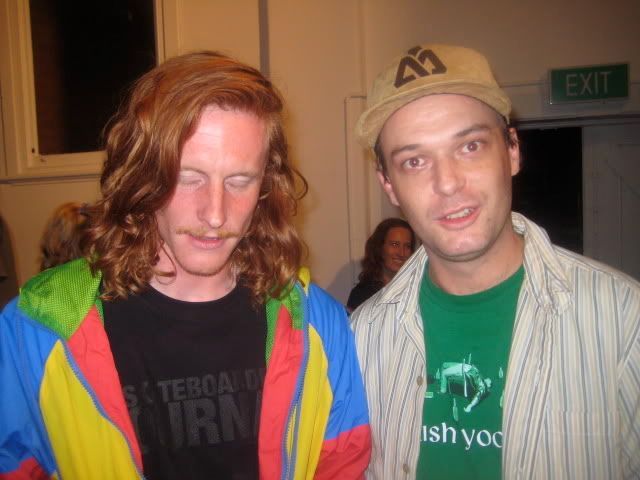 The two sets of shoulders upon which the hopes of Melbourne's skateboard population rested for the realisation of the fabled switch back tail on the big tiles ledge. Trotter holds the title.
This was pretty impressive.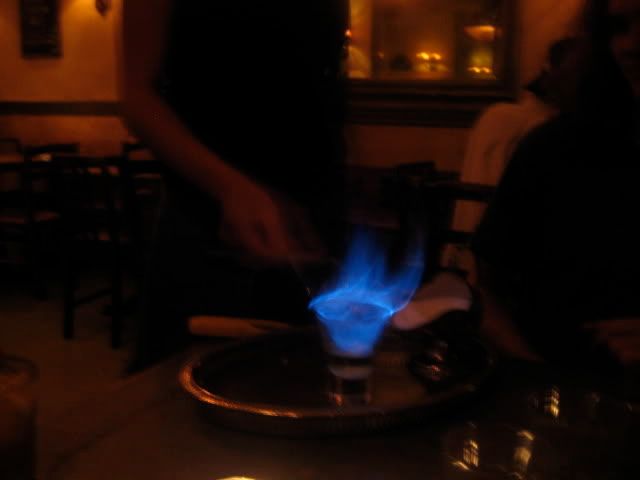 I knew I was missing the last train home as I watched this absinthe thing happen. In the morning, I realised Joey had given me $300 and it had fallen out of my pocket. After speaking with Joey, I figured out he never gave me money in the first place and I must have dreamt the whole thing. Drunkie!