I know I'm getting a bit behind, it's been a bit crazy since we got back from NZ. I've quit my job and moved into a new house, plus Martin and Haidee came and stayed for a week before moving to Sweden. I'm back on the program now.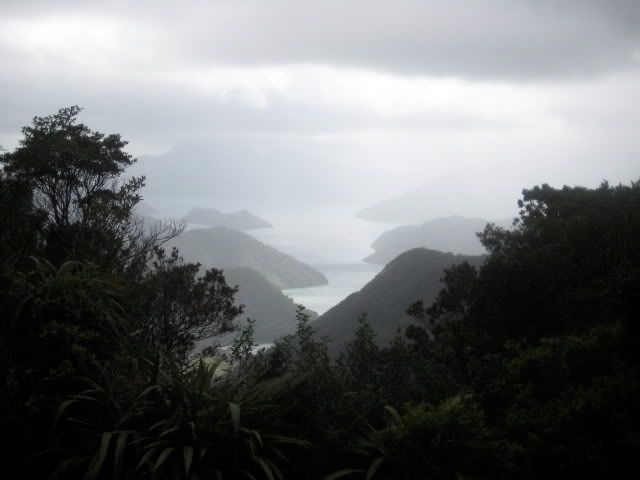 We drove into the Marlborough Sounds, which are essentially mountains sunken into the ocean, I think.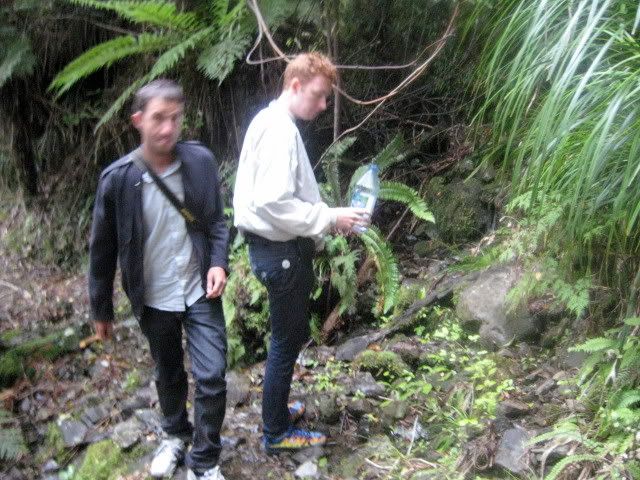 Stocking up on drinking water at a little waterfall conveniently placed on a track named Bridle Path, originally cut for horses.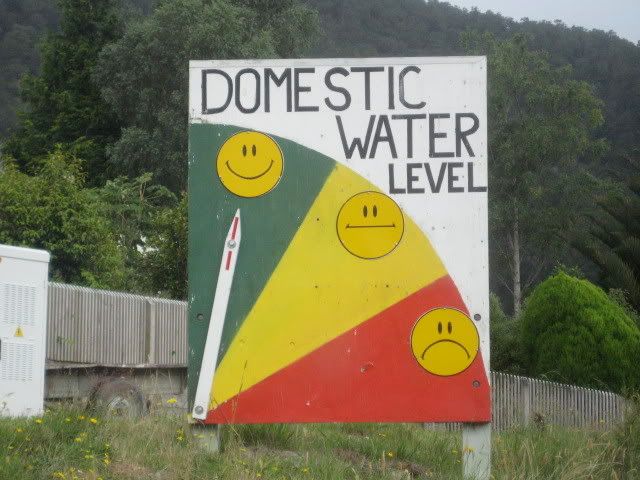 Read it and weep, Australia. No snakes either!
Due to some unfathomable bad navigating from myself, we drove for two hours on the craziest roads imaginable, ending up at a dead end with a noose rope swing and not much else.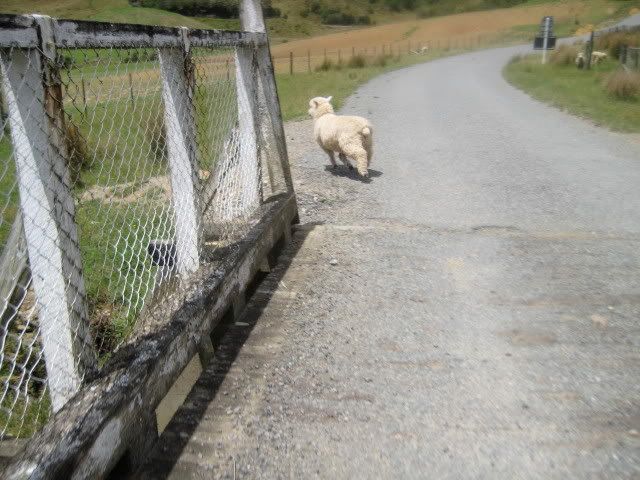 We drove all the way back and then drove for another two gruelling hours and ended up at French Pass. It was pretty average. We went for a walk and started running down the zig-zagging track. In an attempt to overtake Tom, I dashed down a lesser path to try and miss a zag, but slipped and fell down the mountain!
I slid through the undergrowth, trying to grab hold of trees, which just snapped off in my hands. It was hilarious. Sarah and I had a good laugh, I tried to get up, then started to fall again, this time backwards!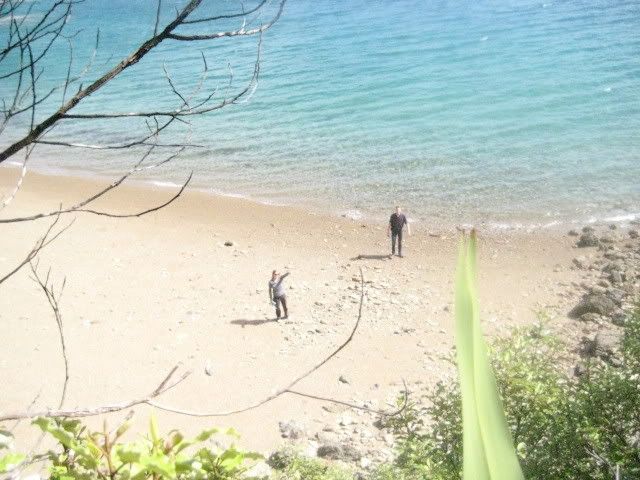 I ended up here, which seemed very close to the beach until Sarah and Tom appeared, putting the scale of things in perspective. I had to gingerly scuttle across then down a climbable section of the pretty sheer drop I was about to fall down.
I was up there somewhere. Great anecdote.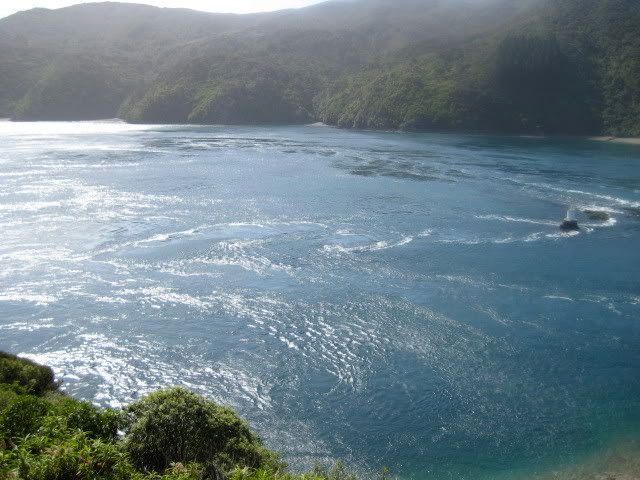 On closer inspection, with the added seasoning of narrowly avoided death, French Pass looked amazing, a small section of ocean where it gets really shallow then really deep again. At a slightly lower tide, the ocean churns around like a washing machine, apparently.
The way back, on the same road. We knew time would be kind to this day, but we were well over it by this point. Look at Tom, he looks like a cow!
Tom was warning us not to take too many photos of spectacular views, but hey, it's digital.
Finally got back to Pelorus and set up camp a few minutes down the river from the camping grounds, at an ultimate skipping stone park.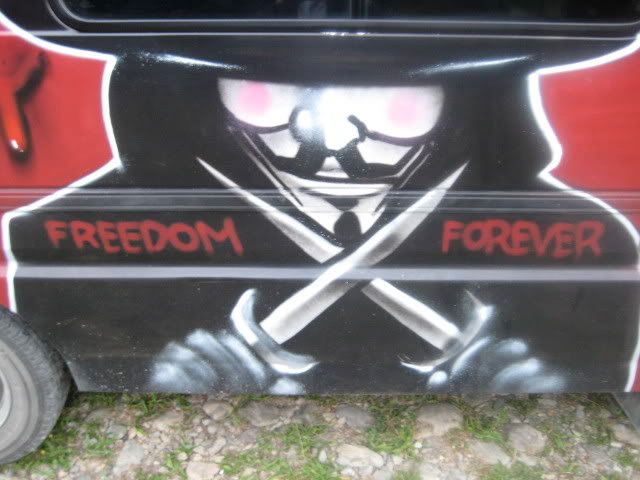 Live by the van, play by the van. V for Vendetta. What a film. Look at his cheeky smile.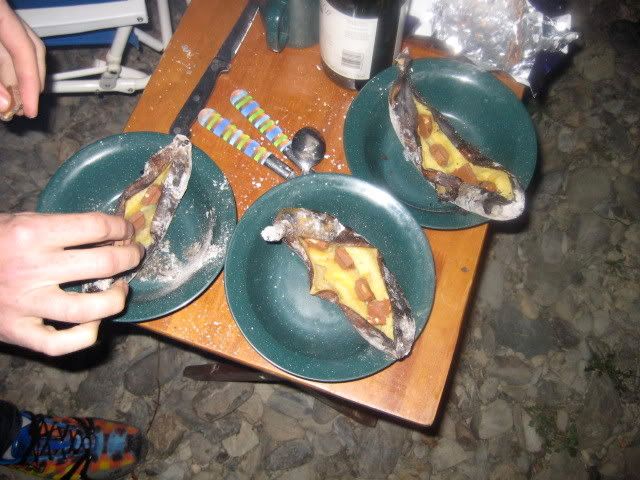 Roasted bananas with chocolate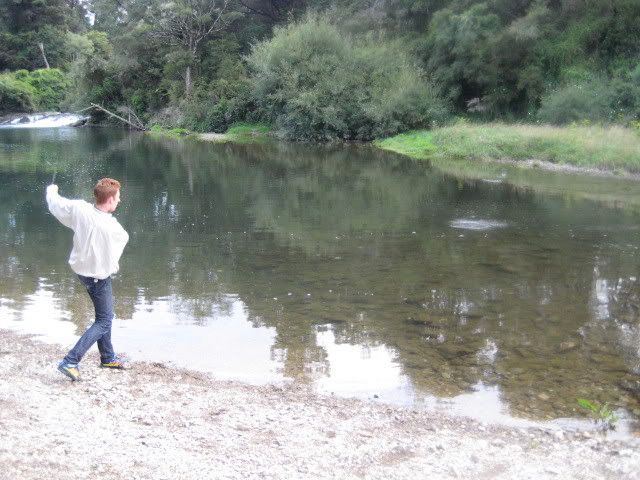 Got up early next morning, had a few skips.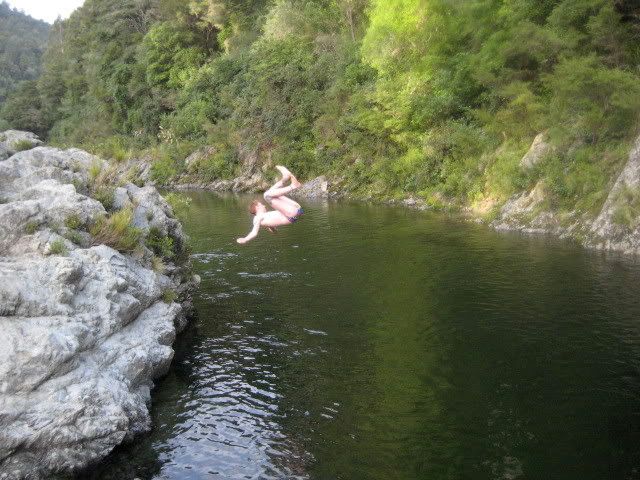 Tom and I took a last dip at the rock at the campsite, then had a shower. When we returned to the van, Sarah was being abused by the campsite owners for our crimes. The van didn't do us any favors here.
Tom insisted on hanging his 'Expozay' brief swimmers off the mirror to dry. Who were we to refuse?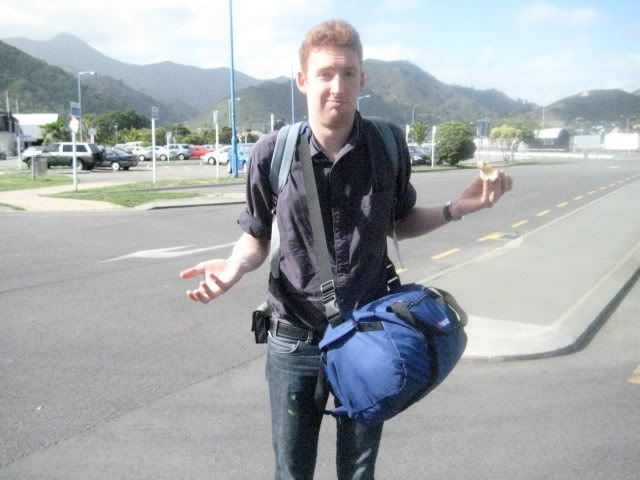 After meeting a friendly communist road worker who also lived in his van, we dropped Tom at the ferry, so he could continue his adventures on the North Island. We headed south. Another update tomorrow.