I don't know, lots of things. It's funny sorting through your life in pictures. We went to Aaron and Maryanne's wedding party, for one thing.
It was excellent!
There they are, the lovely couple having their first dance to Mr Bowie.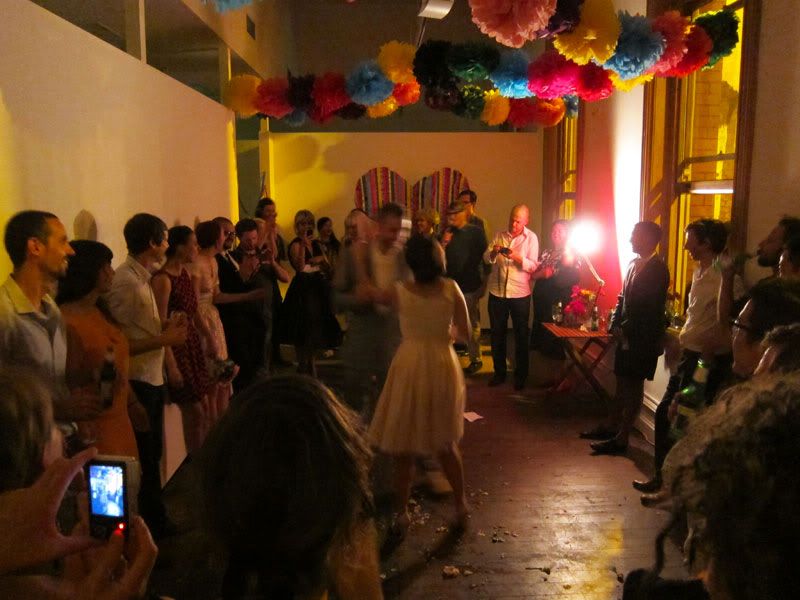 Everyone looked really nice. It was great to hang out with Jeremy and PM.
Good to see Scottie on the sauce.
It was hot one day, so I went for a skate with Tess at 8 in the morning. Fawkner is a dream when there's noone else there.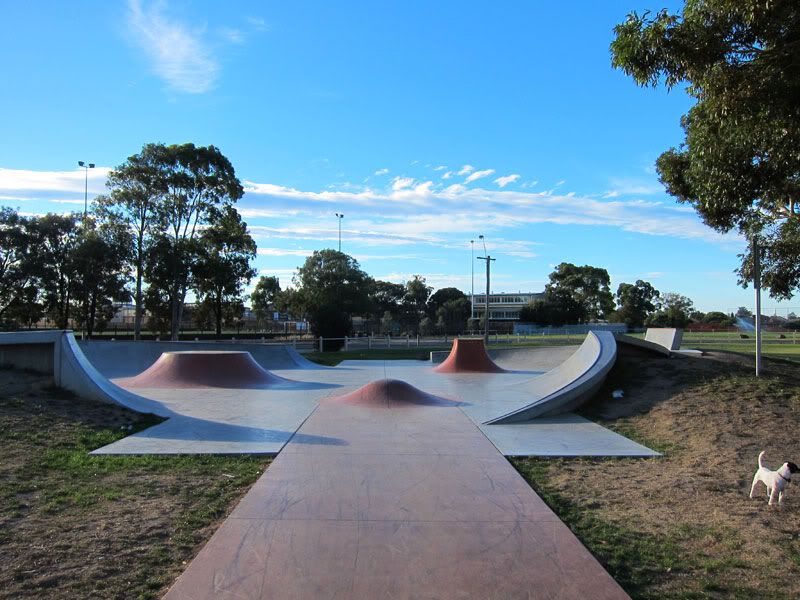 There have been a few picnics on the go. This one was for Ed and Olivia's joint birthday celebrations. Tess is a real shit in these situations. She can't help but try and eat everyone's food, or run towards the road.
Sophia was sitting in this little camping chair, which made her look like a grown up - quite fitting!
We went for a drive into the hills one day when it was pouring rain, in search of Devonshire Tea.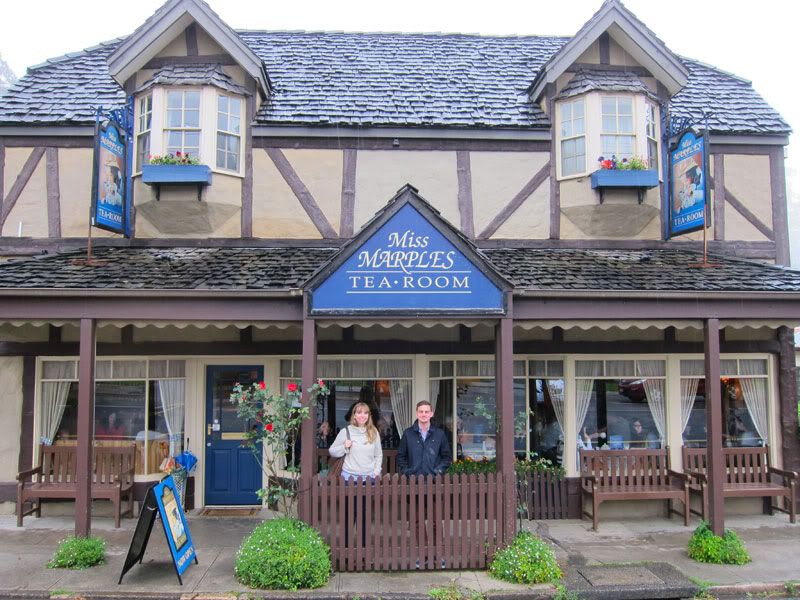 Success!
Quite a funny place.
Rosie found this in a secondhand bookshop.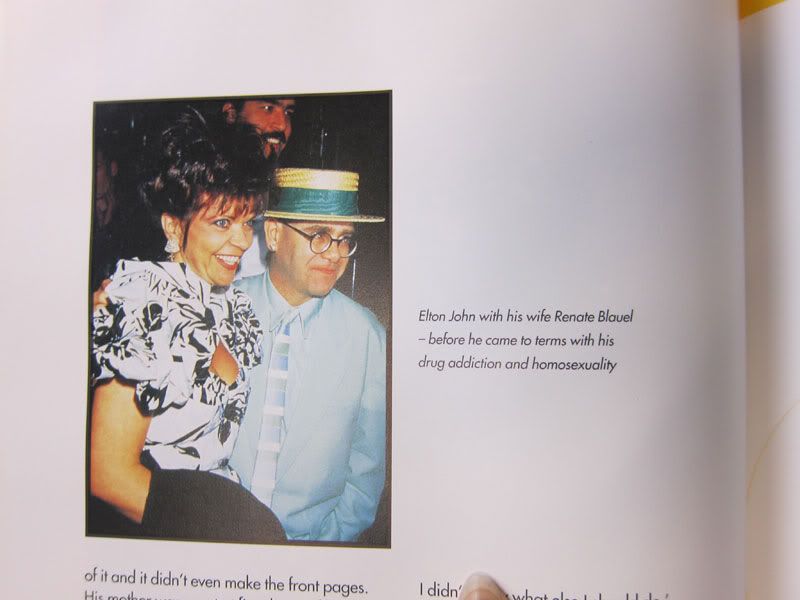 Went for a skate with Tom and Lachie, who are feverishly filming an iphone only video.
Went and saw the Gonz skate. Here he is turning up late with his girlfriend, only to be hounded for an autograph by a behelmeted Tony Hallam. To be expected.
Lovely stuff - doubles ollie with Dennis Busenitz. Of course, Gonz rolled around the course with his girlfriend on his shoulders, but I didn't get a photo of that.
It kept showering for brief periods, quite beautiful really (if you weren't watching a skate demo).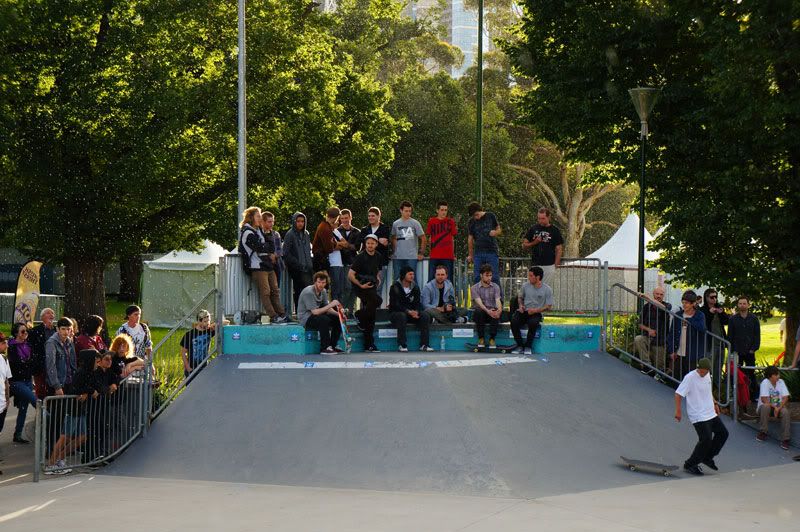 After the demo, Joey got me into an exclusive type after-demo type thing at the indoor park, with free shoes!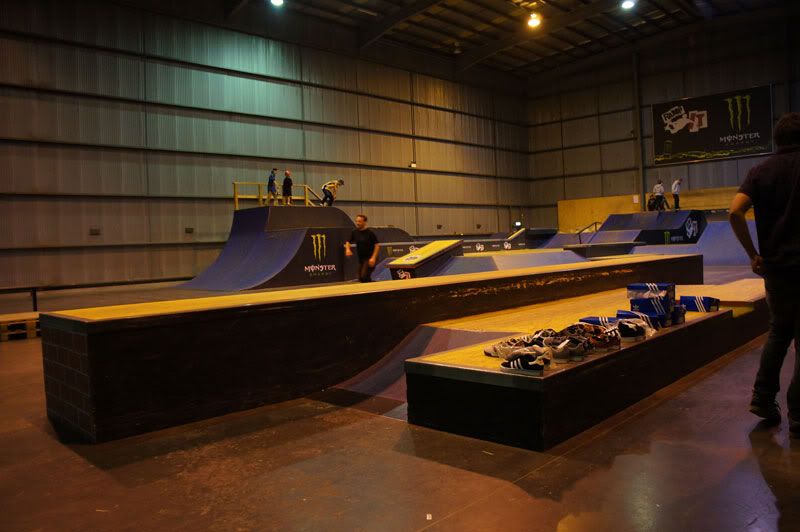 Controversial shot of Nike team rider Mike Martin fondling some three stripes.
Silas Baxter-Neal is good on the board.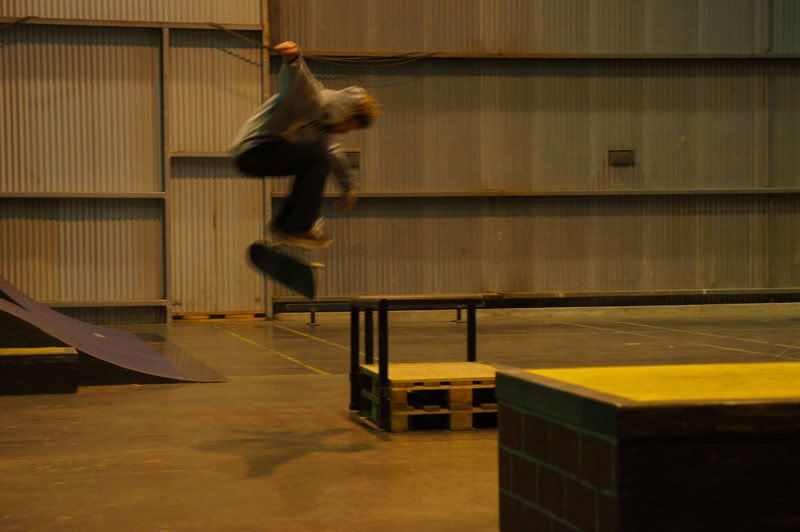 The other night, on a rare musical outing, we went and saw Will Oldham play a concert!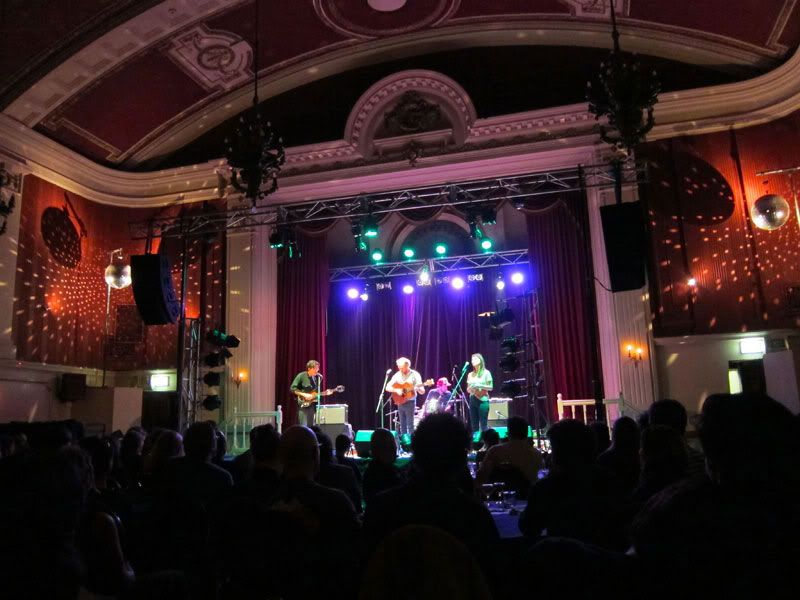 It was at the Regal Ballroom, a relatively new venue on the block. Very pretty, with table seating and drinks waiters like at a wedding. It was a bit strange that all the people who didn't pay $5 more for a seat had to bunch up at the back.
It was pretty good!