My grandmother died last week. She was a lovely woman, very funny and clever.
I went back to Adelaide for the funeral. It was sad, but really nice at the same time. Here is my brother Pij, my dad Nick and me.
My Auntie Kat with my dad, toasting Mum.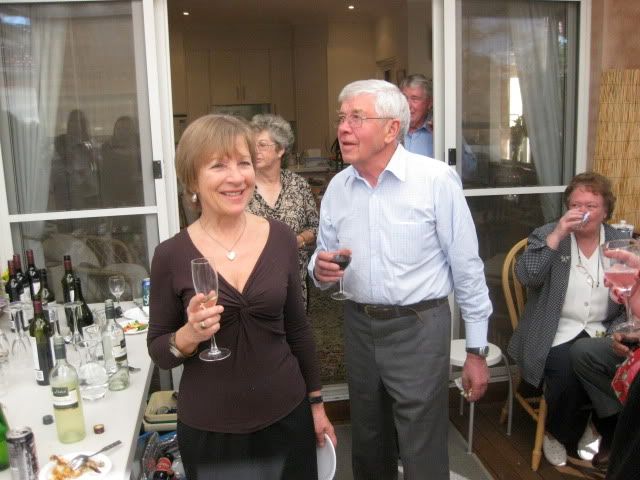 Kat and D with Nadia some time ago
Mum's cousin Lily had some good stories
She wrote in journals a lot, with very vivid memories of her childhood growing up in Ukraine, then marrying my grandfather Peter and building a house, then the war breaking out and everything going crazy, then living in different work camps, then finally coming to Australia and building a life for her family. When she couldn't reach her journals, she wrote on anything.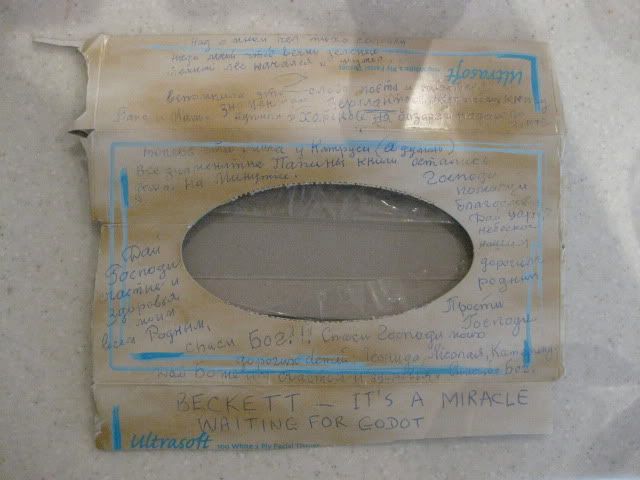 I also visited my other grandmother Jay.
On my mother's side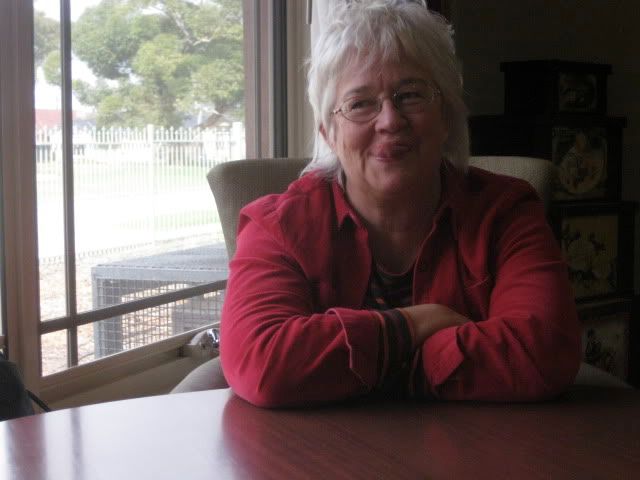 Tamara