It seems like a long time ago now, but my friends Andy and Heather flew straight in from living in London for six years and stayed with me for a week.
I used to live with Andy in Brisbane. We had quite the community going on, with lots of cards playing, longneck drinking and of course, shredding. Liege was a big part of that time too, and Andy was stoked to bump into him at an extremely claustrophobic bar. I stood behind a door most of the time and was still in the way.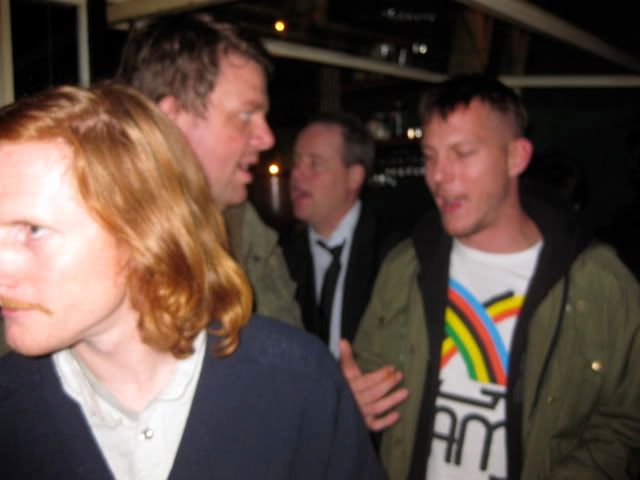 Liam was also over that weekend, from Adelaide. He was enjoying a few quiet cans.
We had dumplings. A well-bearded Chris came along too.
I also attended the Gem one night for a few beers...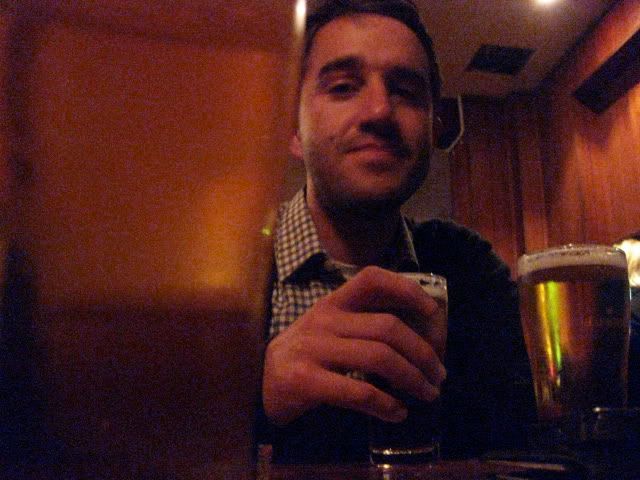 ...with Jason and Bret!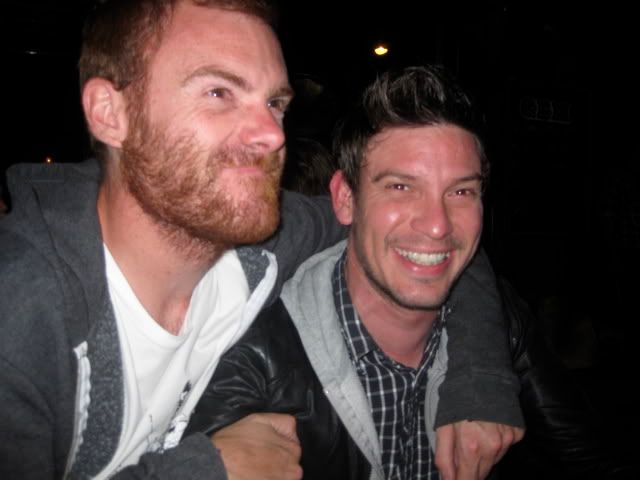 And you wouldn't have guessed, but things got a bit rowdy towards the end.
This is where I left him.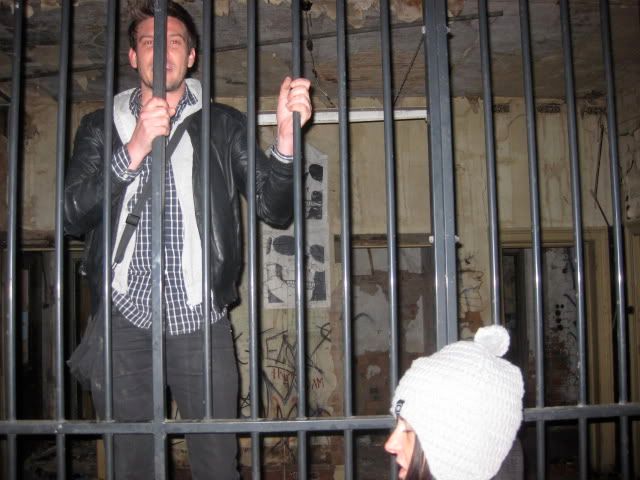 What else? We played Uno, that's what else.
Sam showed up direct from an art opening and wasted no time in getting right into the swing of things.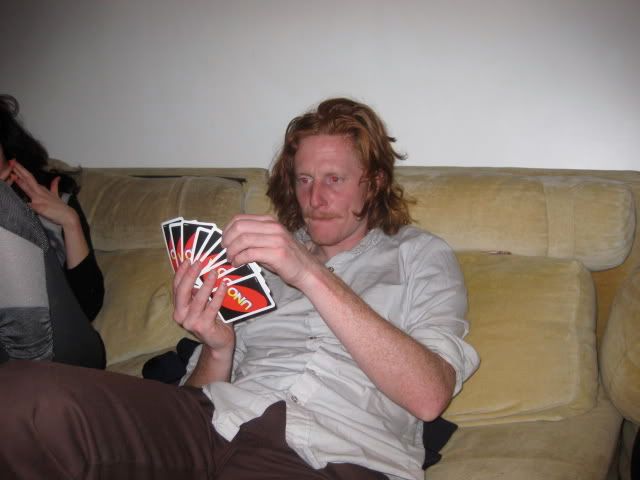 Skated this amazing mini at the Burton/Gravis/Alien etc. HQ. It used to be the Lush ramp, but is a bit thinner and has less flat bottom now.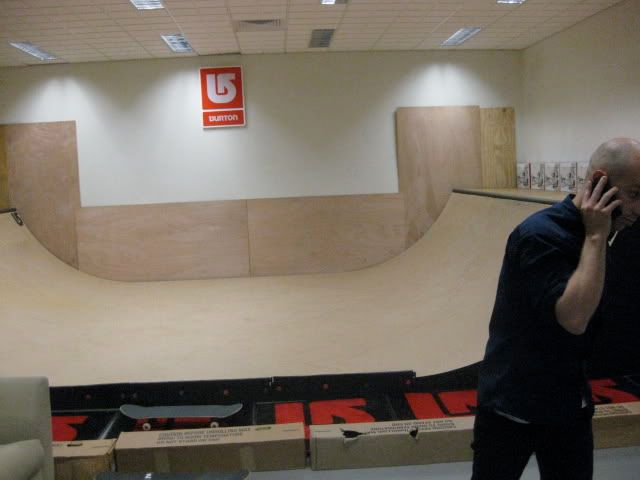 As amazing as it was, I was a bit tentative and freaked out by the walls and the ceiling and the slippery wood - besides, it was fun to watch Ralph and the others skate it properly.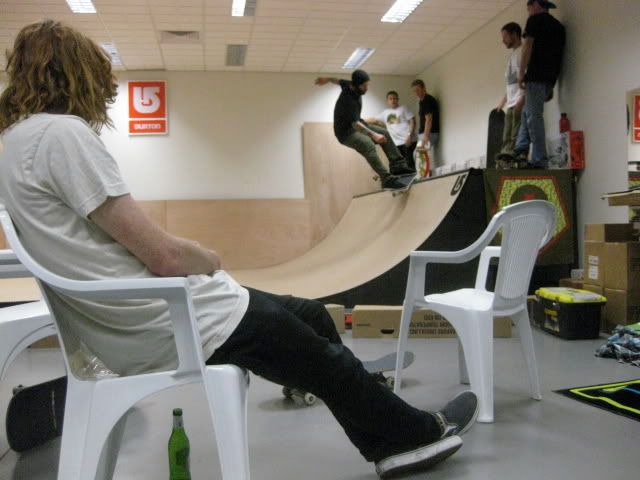 Scottie's comeback is going swimmingly.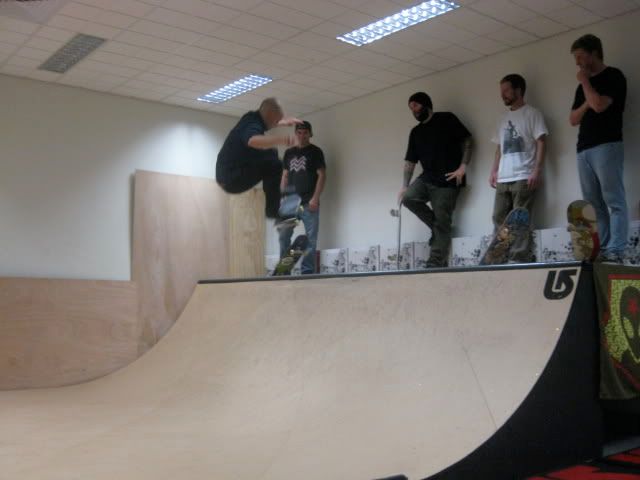 Lewis was there too. His new board graphic was drawn for him by one of the Koori kids that hangs at Prahran skatepark. So good! And there I was thinking the designers in America had come up with an aboriginal themed board.
Animal Chin and assorted vids were playing on the wall. Awesome! Such an innocent/homoerotic scene. If you haven't seen it already, check
Bloglips
for Sam's 'horse power' clip from the ramp session.
Afterwards, we dropped in at Scottie's place and picked up Shona to go and see Synecdoche, New York, the new Charlie Kaufman film.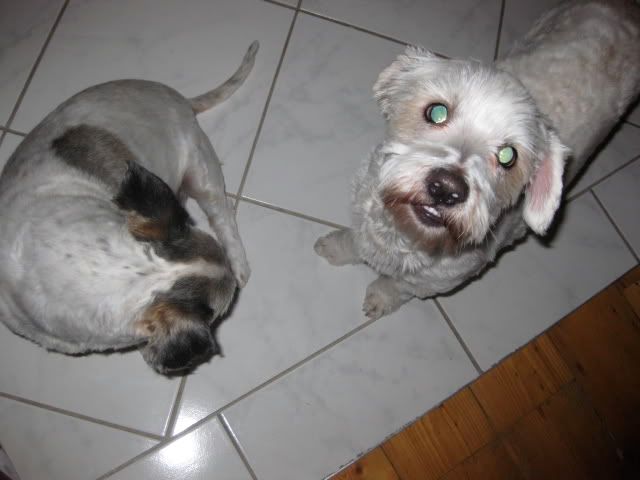 I highly recommend it. Very clever, bittersweet stuff. What else can I say about it? It's a week after I saw it, and I'm still thinking about it. We had competitions to see who could keep their lolly teeth in the longest.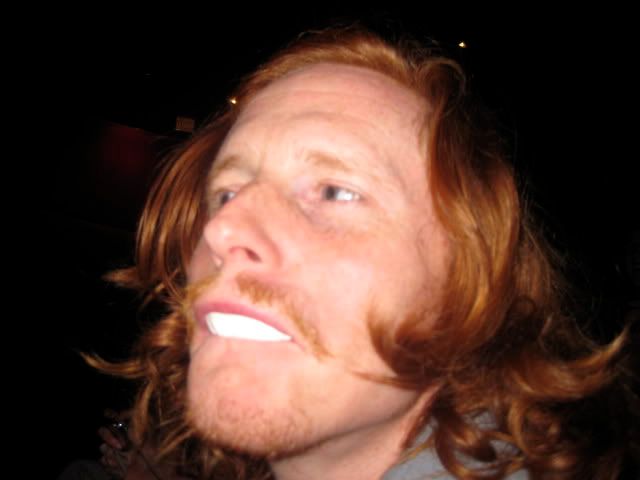 On Sunday, I went skating in the city
These guys skate the city all the time. They also skate the Library a lot, which I find difficult with all the people and traffic. But it is chockers with atmosphere and action. Damn Bryce is good.
After a while in there, we went to meet Morgan and Jay in Collingwood and shredded a few funny spots.
Clip forthcoming.