The theme for this week was bizarro.
I was spotted in bizarro glasses,
as was Bret,
and Mike.
At a bizarro birthday party with a fire.
Funnily enough, my breakfast the next morning brought a lot of memories back from the night before,
So I dropped in to see Ed, Olivia, Sofia and Ed at their new place down the road. But they weren't much help.
Yesterday, I got a bizarro text message from the police telling me about the extreme fire danger. I don't think Milan received that one.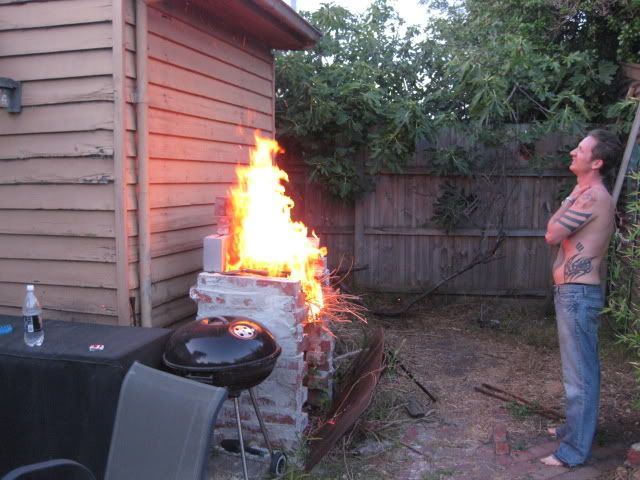 On the way home, we ate bizarro ice-creams, just to keep things consistent.
I've been seeing this fellow getting about quite a bit. The answer to the question why is probably for attention. It is bizarro though.
Even stranger, Tom has taken up graffiti again. Oh, my mistake, it's actually the sign for his awesome new show at Utopian Slumps gallery!
As my camera was focussing on Tom, he spotted someone to talk to and made this face.
This is a giant propellor which is part of the show. Nice one, Tom!
It was Alana's birthday and she had drinks at Cookie
Jordan's brother Pat was there. He's auditioning for 'the farmer wants a wife'. He is!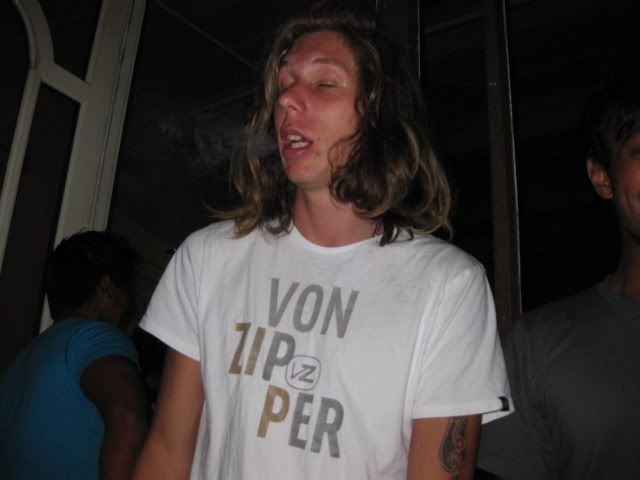 Jordan, Sandra and my bad self
Bizarro me
Birthday hugs
The next day, I got to see Amanda and Amber briefly while they were here.
And there was a bee eating Amanda's honey. Do bees like eating honey? Bizarro!
Doctor Jay and I rode to a bizarro demo at the drains, but by the time we got there, it was over. Curiouser and curiouser.
Jay was pretty angry, but cheered up when we got some laksa. Then he went to a reggae festival.
And I started sewing again.
That was a weird week.