We were just cruising the streets of San Diego following the 'quake...
What do we have here?
Apparently, the abandoned house it's behind is an old brothel.
Sweet graffiti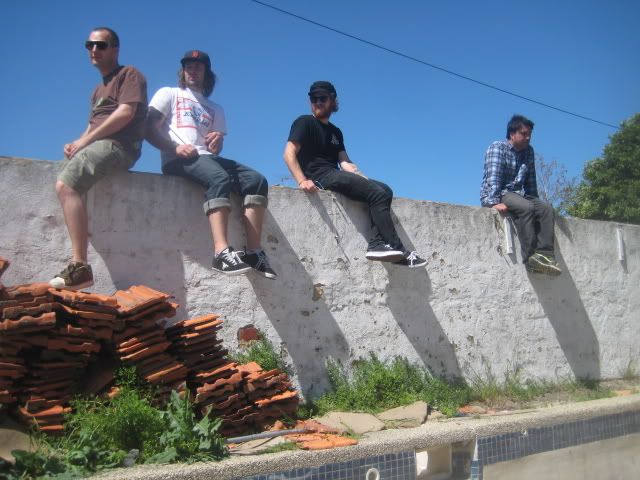 Following a bit of fence-sitting, we sprang into action.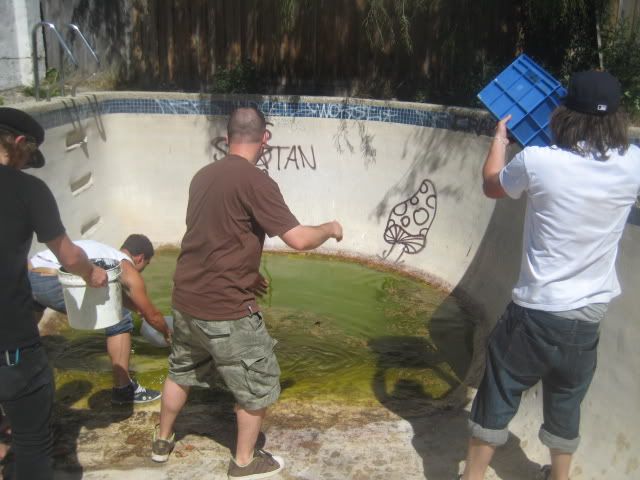 Didn't take too long to empty.
The spa
This guy Jeff shreds. He introduced himself to me as we left, even though we've met several times before. Must have been the moustache and new summer hat I was wearing, much like a disguise kit. Come to think of it, he looks a bit 'Guess who?' himself.
Joey and Nick
It was like skating a wallride. Kilderry handled it fine. I used the knee excuse.
After that, we ended up going to Frankston, which was awesome. Good times driving stories with Joey and Ryan. Then I went to Joey's for pizza and beer. We had to do a beer run, handled with characteristic charm by Joey: