I spent an enjoyable end to the afternoon in the park, drinking a Coopers with Chris, who had just finished work,
Prior, who always has a few good stories to tell,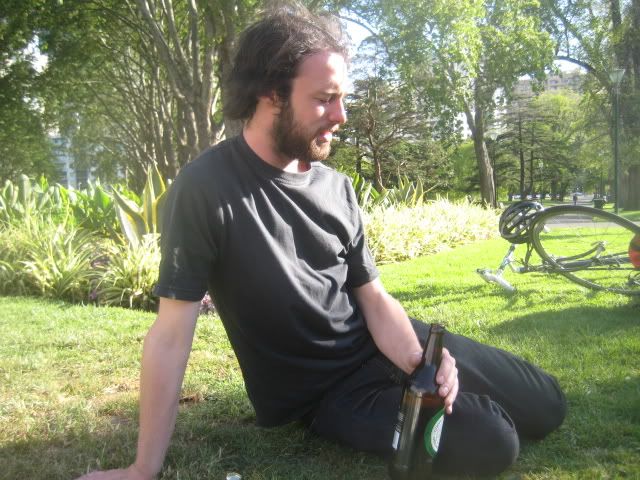 Dan, who has a strange way of doing up his shoelaces,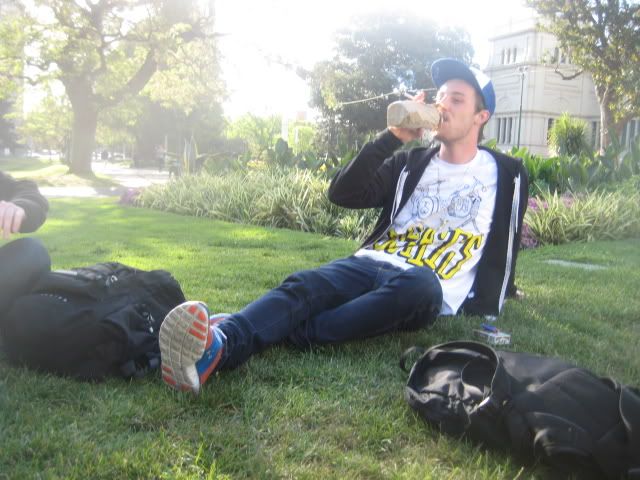 Leigh, who I just met, not sure what his story is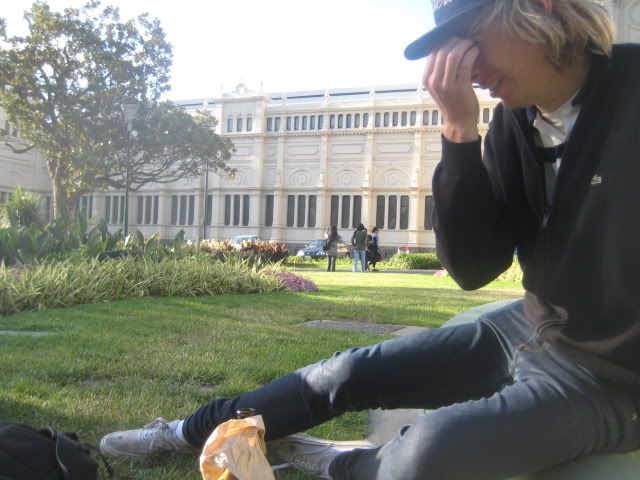 and Luke G, who had been on a shopping spree.
Prior was getting antsy because the free drinks had already started at an opening over in Armadale. Chris wasn't keen on going, because he felt he looked like a bum.
People can be cruel with their eyes. I think he looks happy!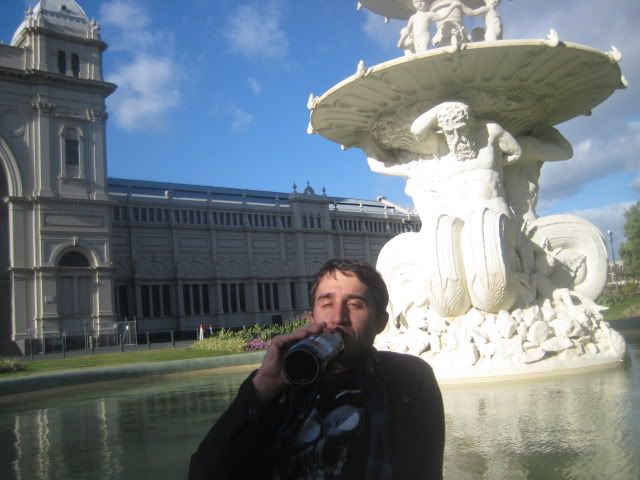 But what do I know? Good times.