I got a sweet gig taking photos for an ad campaign! All because of this blog. So I've been taking literally thousands of photos over the past couple of weeks, but I can't use any of them and my blog is suffering. The irony! I thought I'd put just a few of the ones I can't use up, to keep things moving.
I went to Adelaide for my mum's 60th birthday.
It was great fun!
It was good to see all is well at that end. Anna is hypnotising Penny,
and Pij is an expert photographer like his big brother. Here he is falling into a box.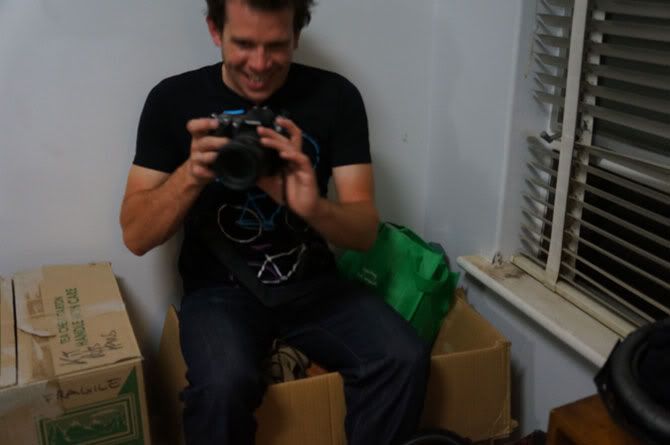 We went to a show in the country. I didn't get this guy to sign a release form after I took this photo of him eating a sausage on bread.
Just one of many amazing photos of Sam that didn't quite make the cut. Sorry, Sam.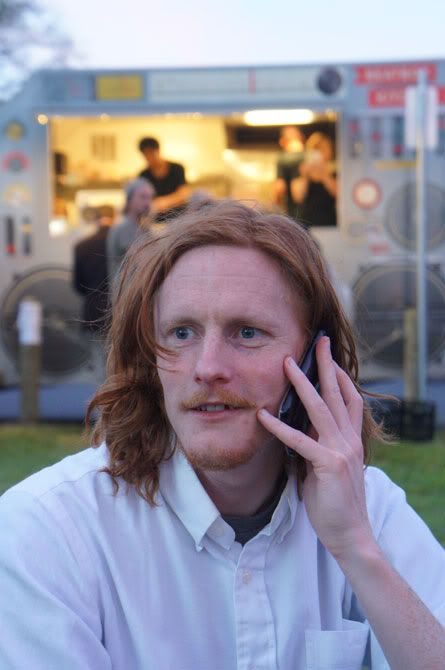 Speaking of the GP, he's only gone and got himself a pimping bachelor pad!
It came fully furnished.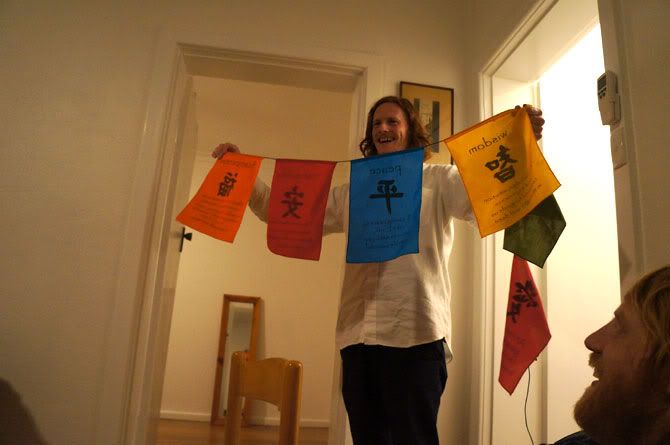 There's been a lot of this kind of action, too. That's right, these guys are making a film about me blogging! Luckily, it's Raph's brother Johann and my new friend Derry, not Ryan Seacrest and a big filmer guy from Survivor.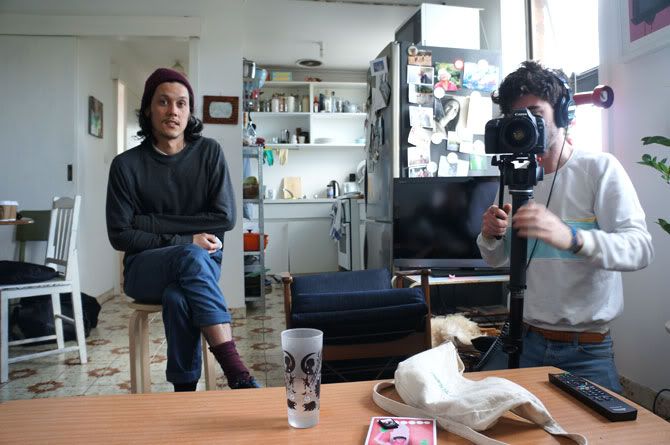 This is a great photo of a guy who looks like when Tintin disguises himself, but I didn't get him to sign a release form, so here you go: photographic magic.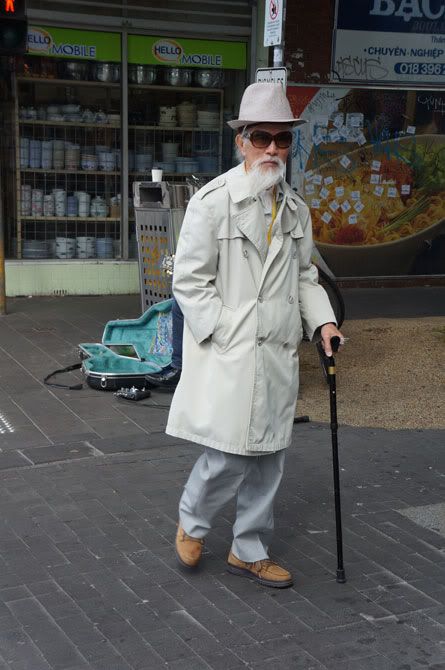 Here's Derry, capturing my life. Hey Derry, shouldn't you be pointing that thing at me?
That's more like it!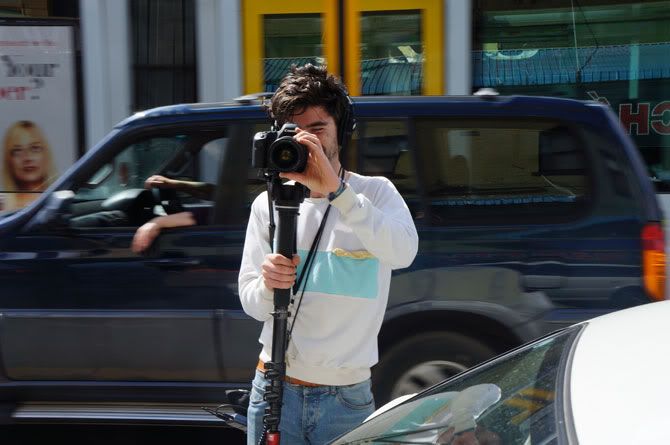 Derry again, on my cruiser board at our final filming session at the museum. That's all for now!