Last weekend, it was Joey's birthday. Well, that's not strictly true - his birthday was the Thursday beforehand. As part of extensive celebrations, he gathered a few of his mates and rode to Mornington and back.
This was my view for a lot of the ride. I took it upon myself to take the last place (very important spot).
We stopped at Mordialloc skatepark for a beer and a brief review about Joey's new video camera.
Tim was the only other geared passenger, as the other chaps rode fixies or single speeds. They're crazy.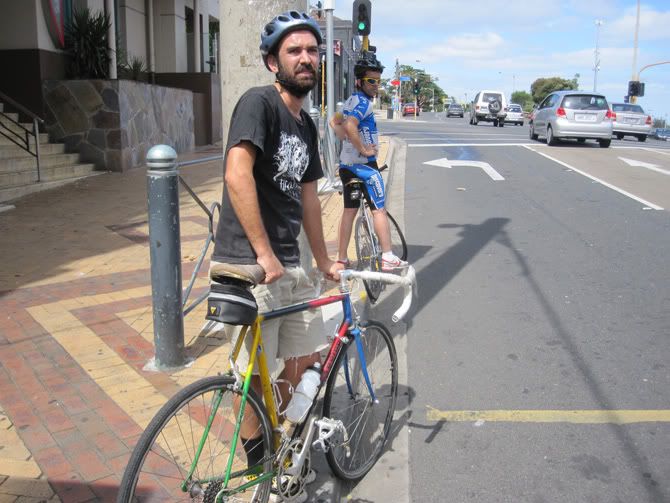 This is the top of Oliver's hill, just outside of Frankston. I made it up there first with time to spare, thanks to my gears. It's called progress, people!
We made it to our destination, a ridiculously expensive pub overlooking the beach at Mornington. One of the Tim's (there were three) advised against eating carbs for lunch, as it would make us feel sluggish for the ride back. We said 'nuts to that, make mine a parma!'. It was lovely.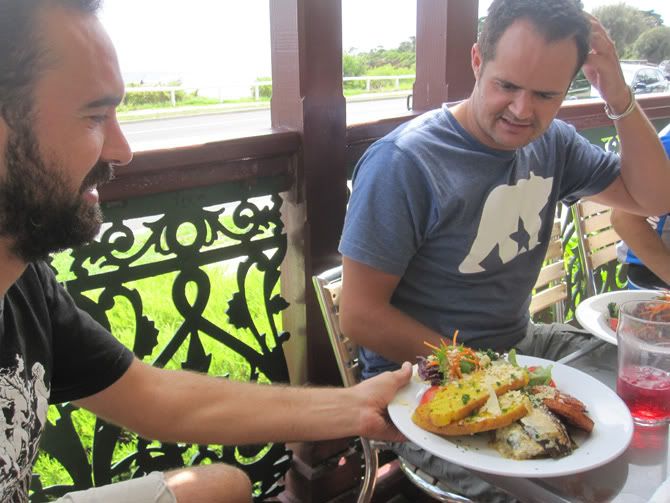 The way back. I felt quite sluggish at this point.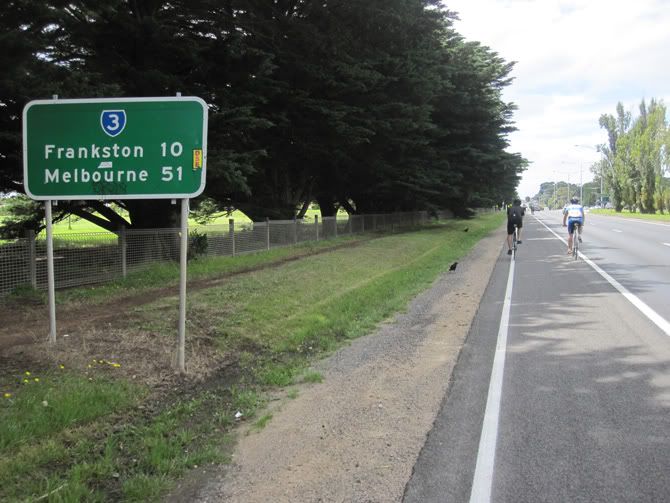 Going down Oliver's Hill wasn't nearly as difficult as going up it. Well, for those of us with gears.
Visions in lycra, two Tim's show the contrasting vibe at Mordialloc on the way back.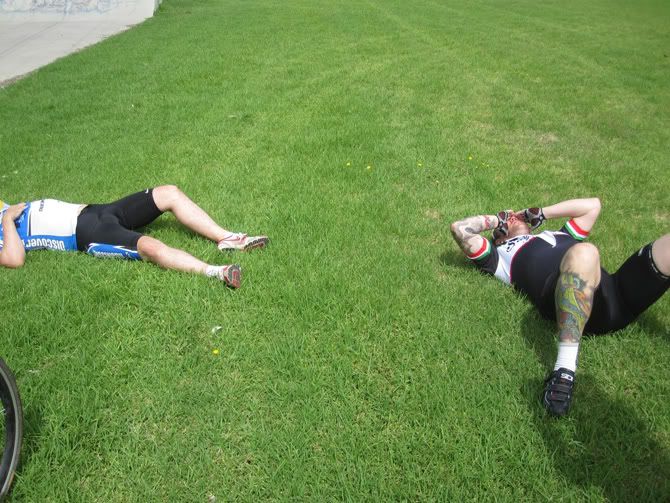 But we made it, no worries! We stopped at Joey's to crack some bubbly and compare sunburns and bum complaints.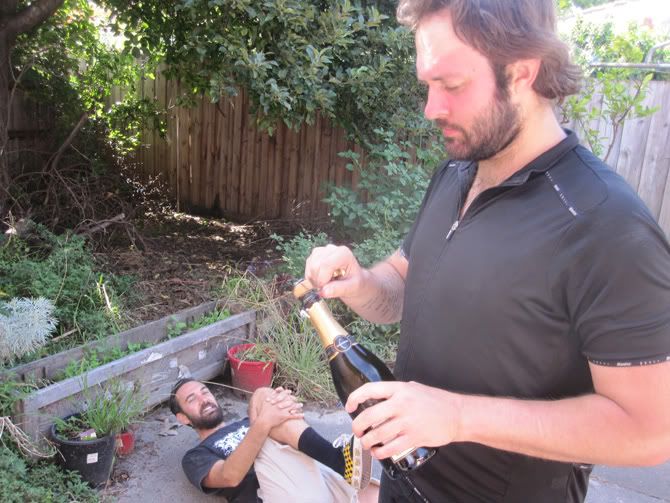 Happy birthday, Joey!