Guess where we are?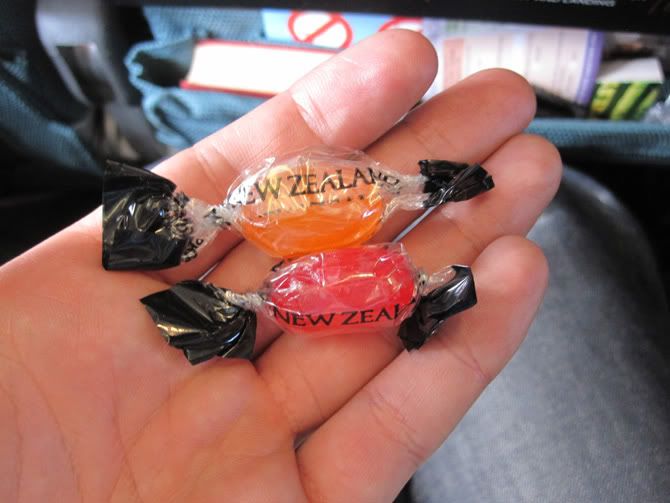 The main reason for our visit is so Rosie can meet this cute little fellow named Ralph and catch up with his mum Jessica.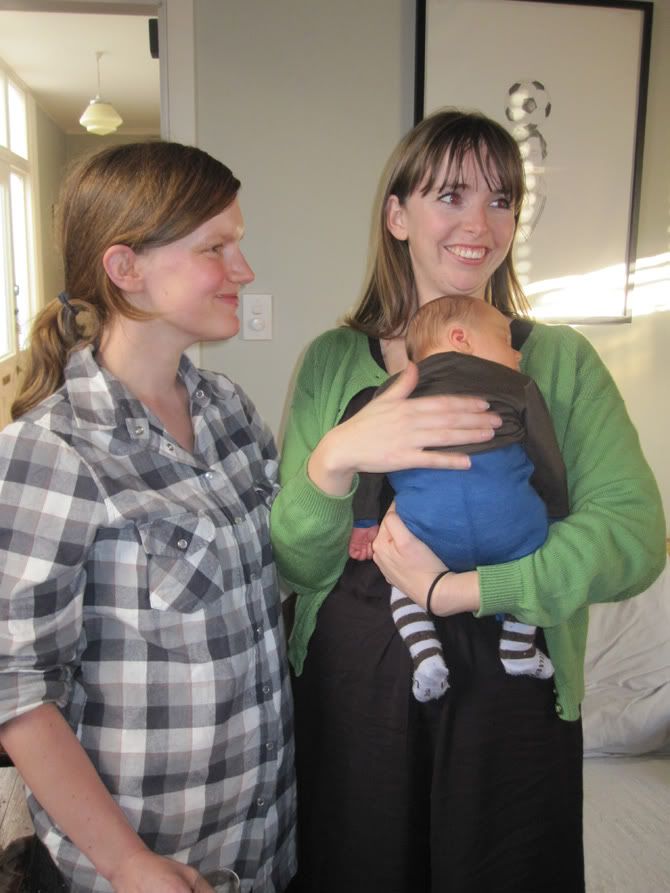 There are plenty of other people here who look and act a bit like Rosie, owing largely to the fact they're her family. This is Sam, who is also Ralph's dad.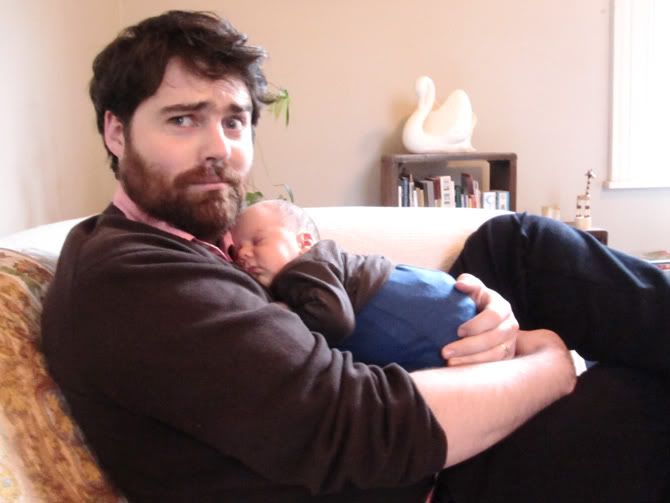 We're staying with Averil and Tom, Rosie's dad, in a huge old house on top of a hill at the end of a ridiculous 'driveway' through a forest.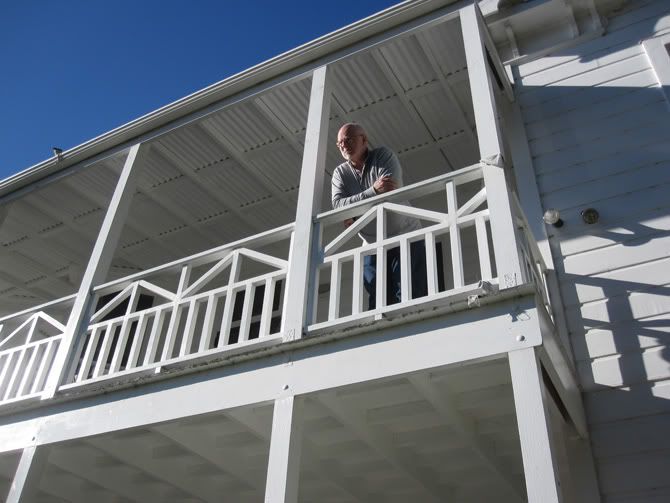 This is Bo, definitely one of the best cats I've met.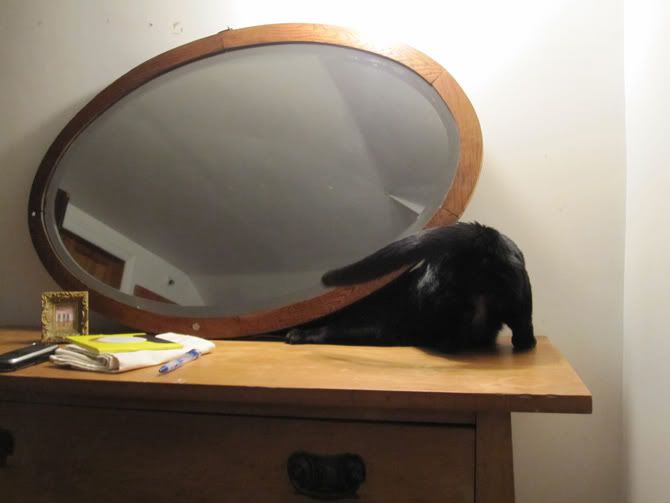 The weather has been amazing so far - much sunnier than in Melbourne.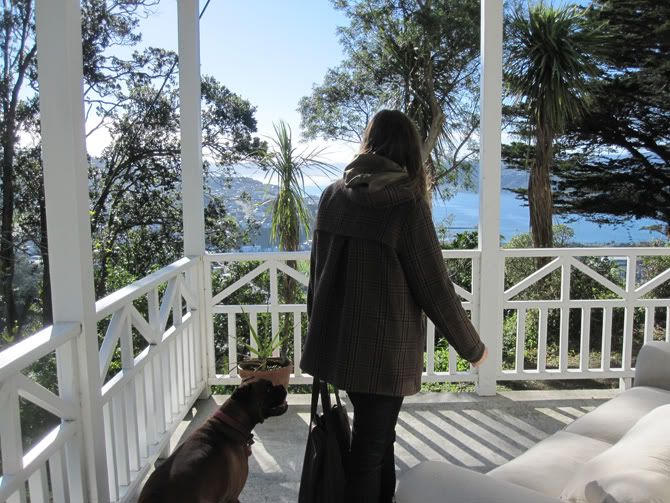 View from the house.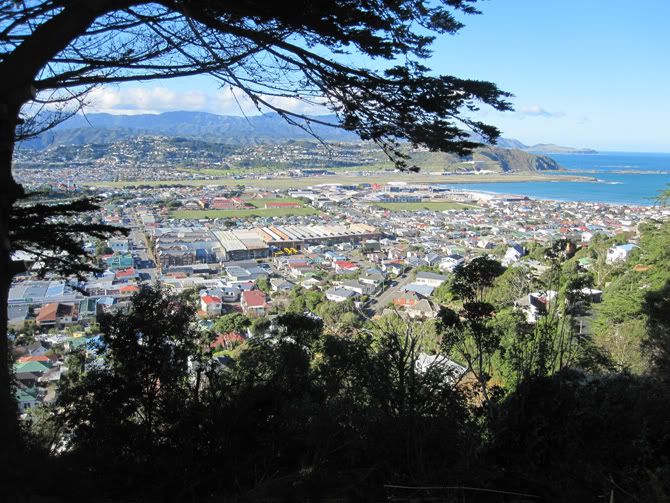 I had to work on the day after we arrived - not a bad office!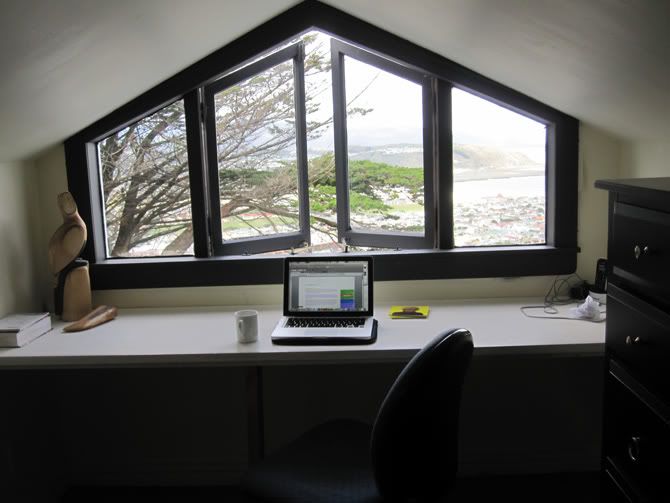 We took Lulu to the beach. She tried to nudge a man on a wheelchair down a slope and did a poo in front of a serious woman, but it was lots of fun.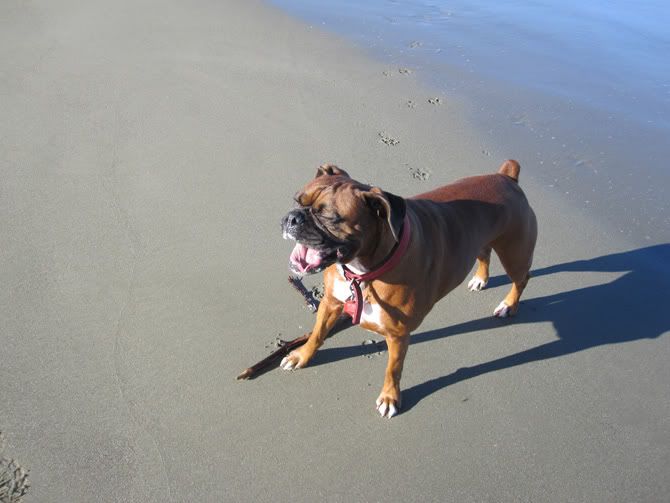 We get on like a house on fire. She's a bit bigger than Tess, so it's sort of like playing with a crazy person.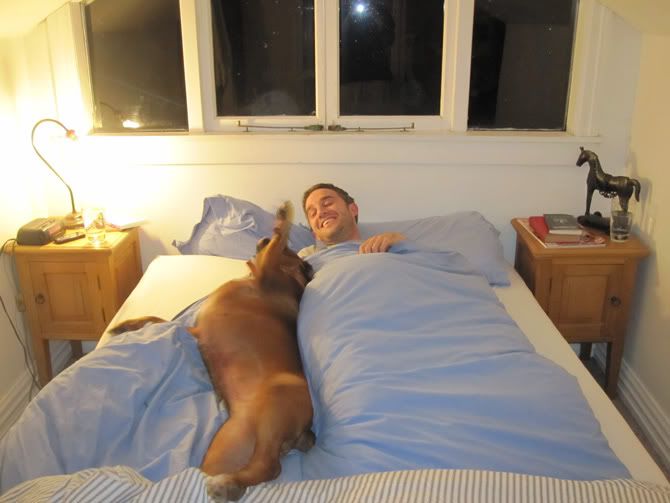 This is another brother of Rosie's named Max, (a little more Jude Law than my rakish George Clooney) holding a small dog in a bag.
Wellington has a good skatepark, which we visited briefly.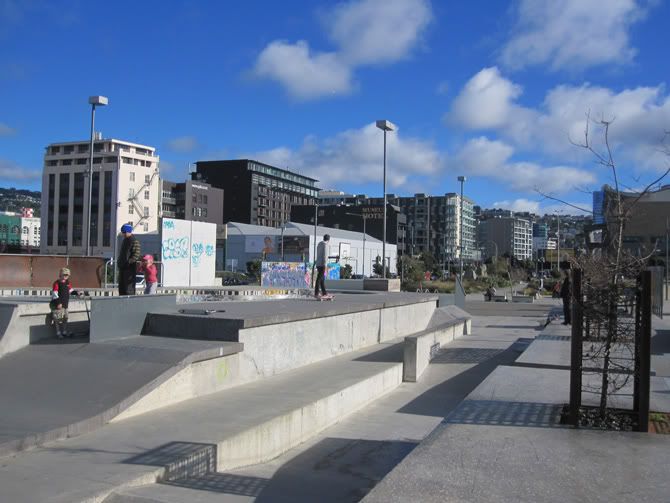 Nice bowl, though the shadows hold damp patches that will kill you.
They even have rocks to skate.
Continuing my skate-centric tour, we found this (very comfortable) bench. This is my kind of town!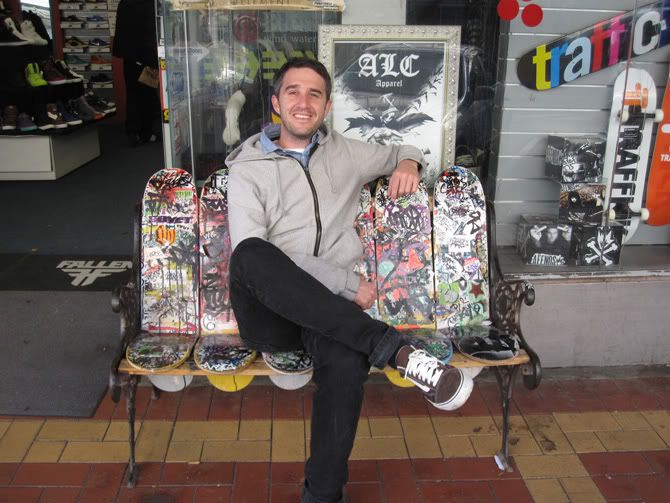 Sam's
band
are very popular here, in fact, their album is currently number one!
Even Scottie was getting in on the Wellington action, with his own sale, which was predictably very expensive.
The view from Mt Victoria lookout. You can see Tom's house about two thirds up the hill on the right.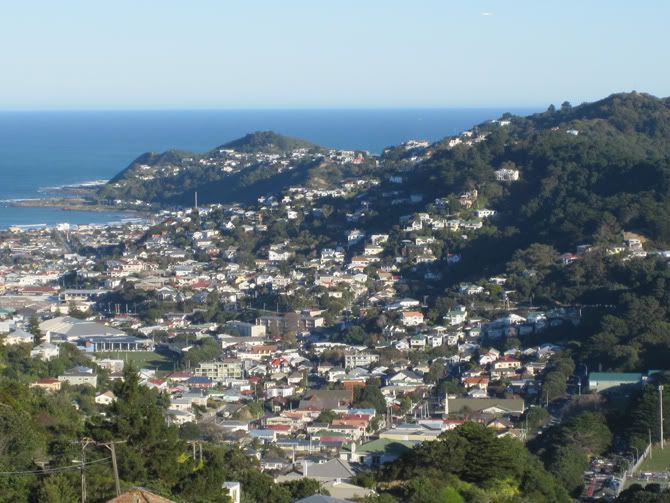 Wellington girl, Rosie Scott.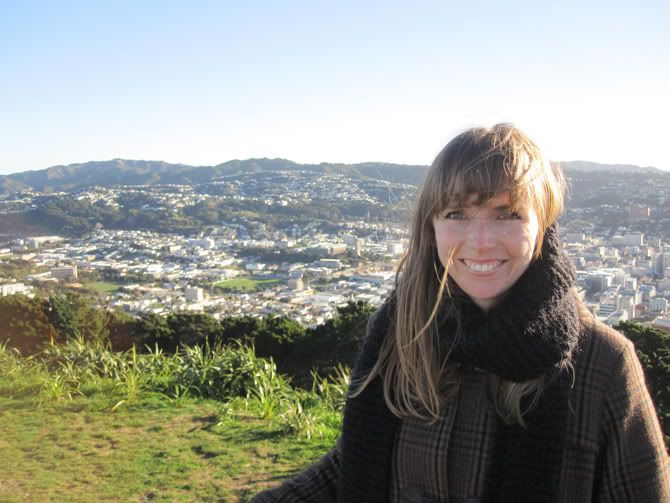 Soft Melbourne lad, Max Olijnyk.
We went for a walk into town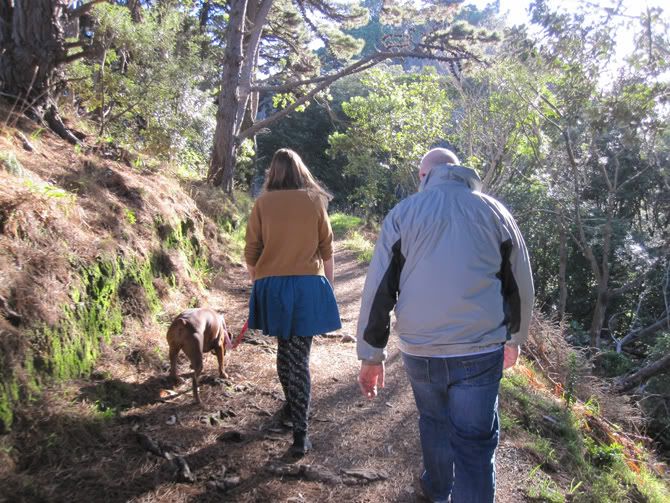 Yep!
Gnarled roots that look like molars.
LOTR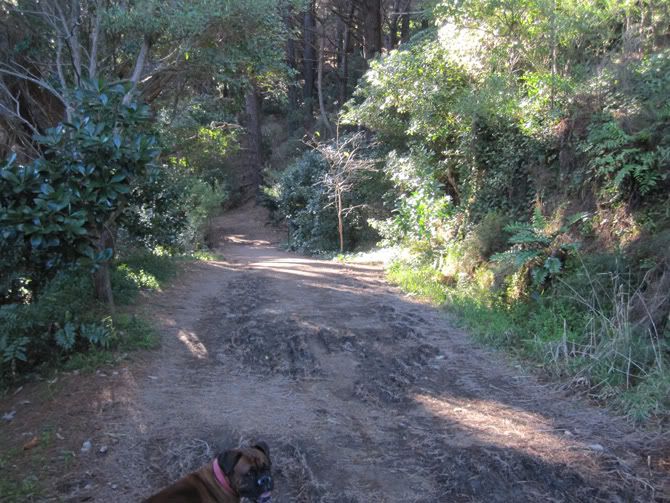 Bit of an SF vibe
Here's a crazy tunnel for busses.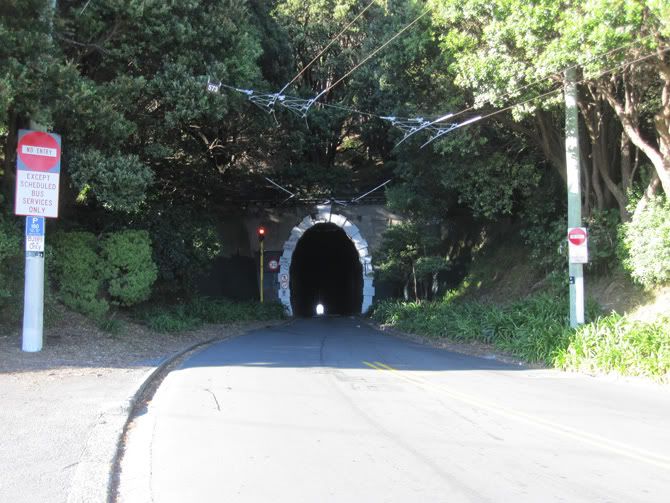 My first ever Yum Cha! Quite an intensely enjoyable eating experience, which, come to think of it, we're having a lot of here.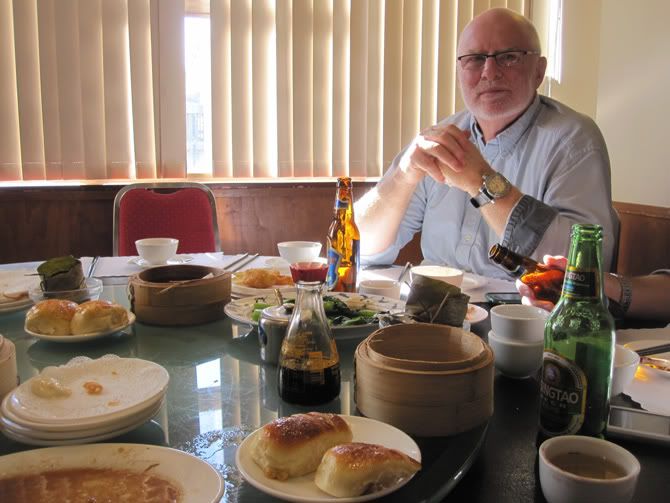 Tom, Sean and Averil
Another Rosie brother, this time named Will, and his girlfriend Adrianne.
A seasoned Yum Cha-er, Will schooled me on the finer points of eating steamed dim sims.
Um, a fun looking skate spot. We're here all week!