From the looks of this shot, I was somehow able to gain pictorial access to the depths of hell (or a burning house full of devilishly happy people) this past week.
Your eyes deceive you! Dave Quirk did a special performance of the show he's taking to the Edinburgh Comedy Festival at this 'crazy' venue in South Melbourne, The Butterfly Club.
I enjoyed it very much. It was a greatest hits of sorts, combining material from his shows over the past few years, plus some new gems.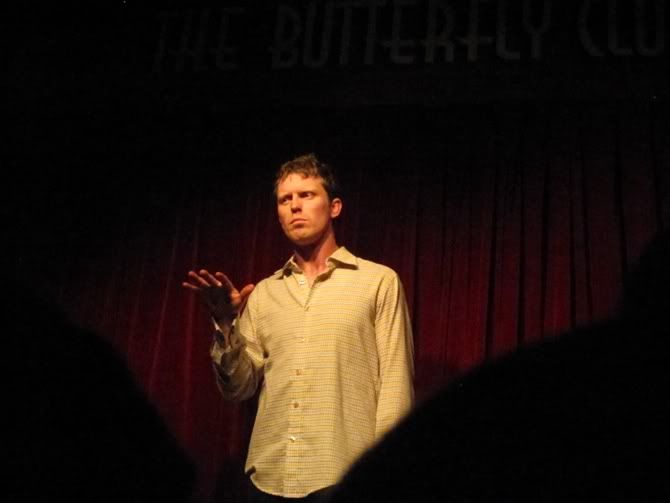 Dave has been working away at this comedy lark for some time now. It's great to see the development of his confidence and onstage persona, whilst retaining the rakish charm and disarming honesty that make him such great company.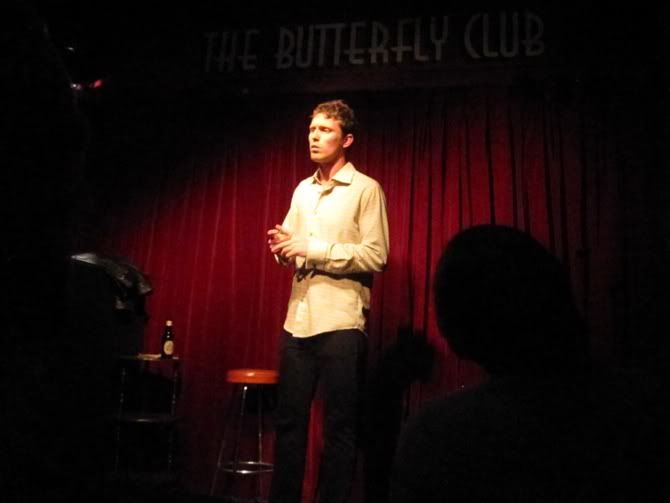 Here's Callum taunting Sam with his skateboard. Remember these things Sam?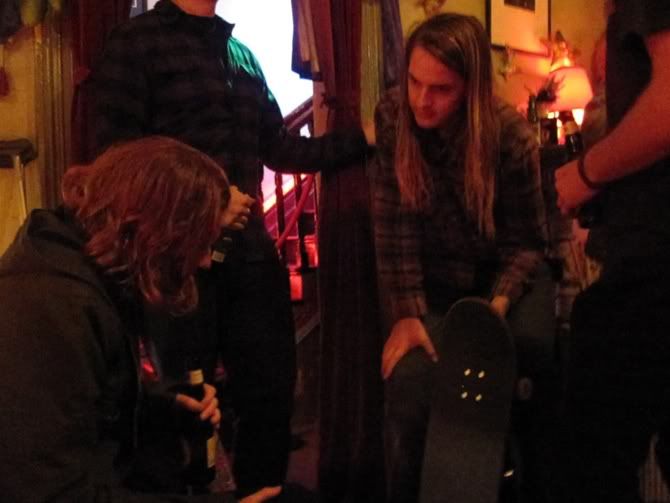 It really is quite a strange place. Callum observed it's almost exactly like his house.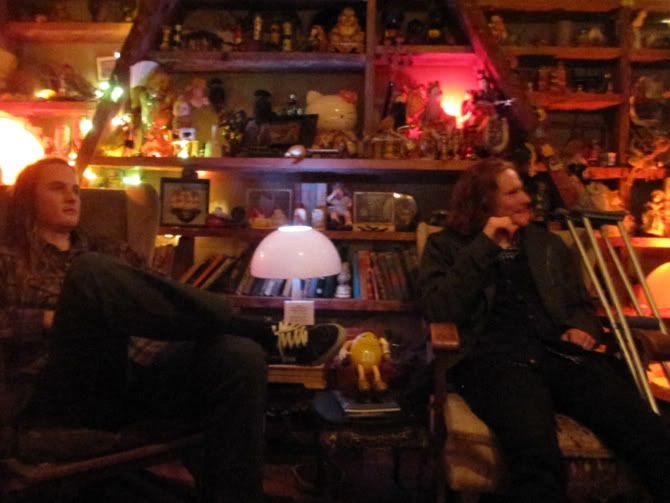 Jason also seemed quite at home.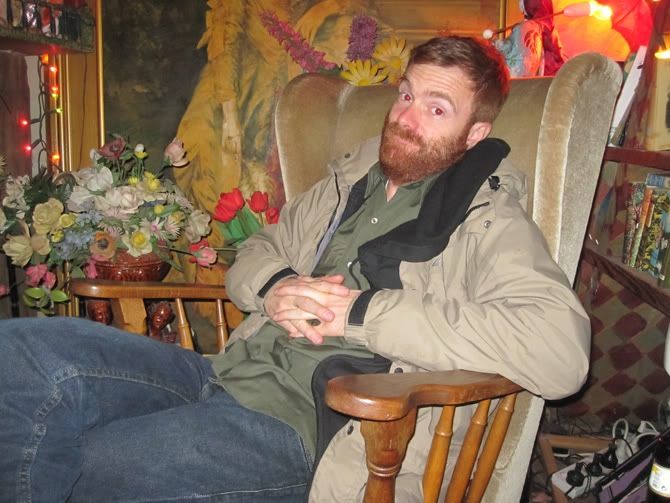 On a separate occasion, we gathered to wish Tim a happy birthday and bon voyage as he prepared for his European odyssey.
There was a feel-good documentary playing about a woman who had a severe stroke soon after becoming engaged to her man. The somewhat shocking footage was only reinforced by the pub setting.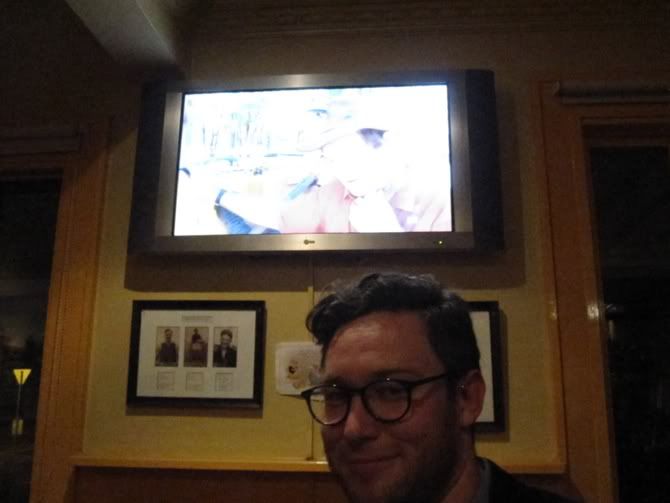 Speaking of shocking, we paid a visit to the warehouse over the weekend. I handed over camera duties to Sam, who delivered his usual tasteful contemporary art angle on proceedings.
This shot was taken mere milliseconds before a particularly painful tumble, the ramifications of which I am still very much in the midst of.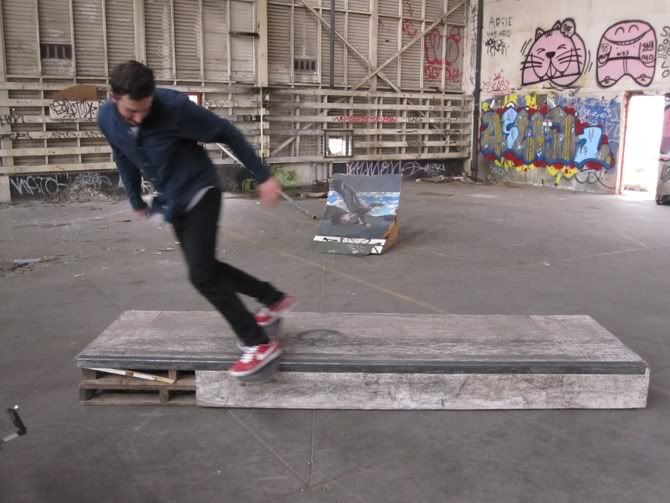 Jason unveiled this new, seemingly impossible move during a heated game of SKATE (scientology rules).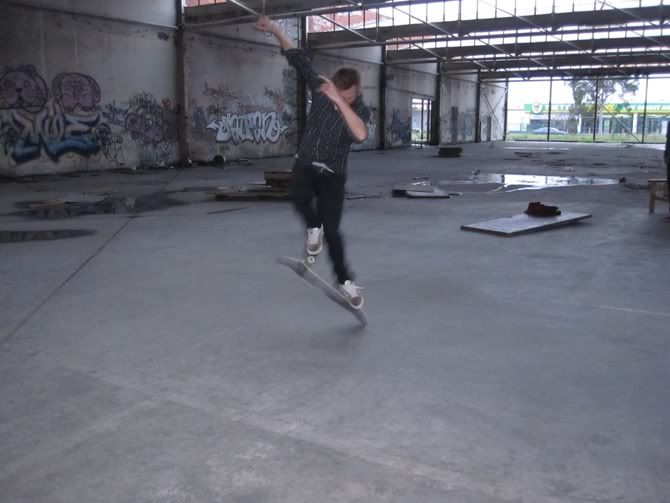 Duncan has had over 30 photos printed in the Photograffiti section of Thrasher. Not many people can say that!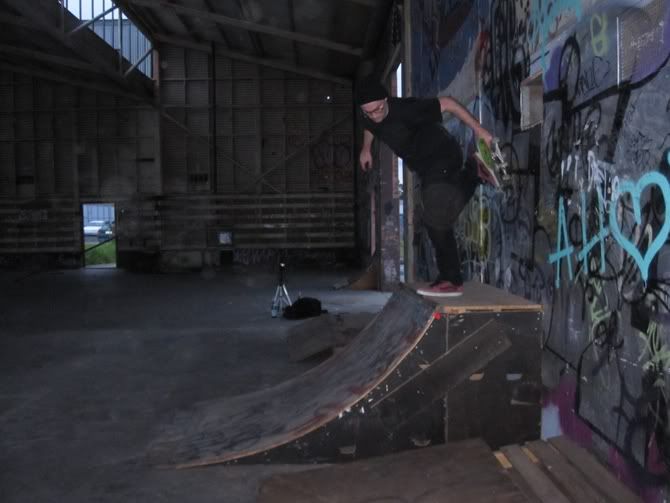 Sometimes I wonder if Sam is making up this whole broken leg thing.
It was Romy's birthday dinner party on Saturday. My lord there was some delicious food on offer.
She was presented with a really nice pot.
Rosie decorated the box post unwrapping
And drove us home, with skill and panache on both counts.