It was my birthday last week. I always have a great day on my birthday, no matter what I'm up to. I had a great ride into town, had a good meeting with a stockist, then meandered around, having expensive lunch and bumping into friends. Milo and Fia prepared an amazing menu for my dinner (with lots of help from their mum and grandma) and also made me incredible artwork.
On Friday, we had a fire pit extravaganza to celebrate Harriet and my birthdays. Kate and Maz got the new fire pit as a birthday present. It's a good one. Tip: if you're after a new fire pit, look no further than an old washing machine tub.
Good crew started rocking up and staring into the hypnotic flames. At this point, it was just a nice, sedate gathering of friends, recounting amusing anecdotes and tales from abroad.
Somewhere along the line, things got a bit crazy. It may have been when this half gorilla, half wookie showed up.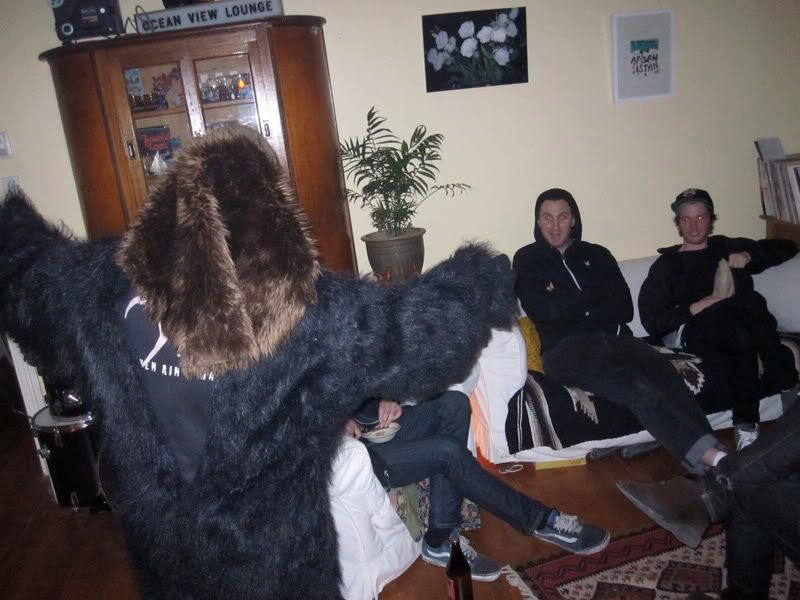 Hang on, it's not a half gorilla, half wookie! It's Georgia!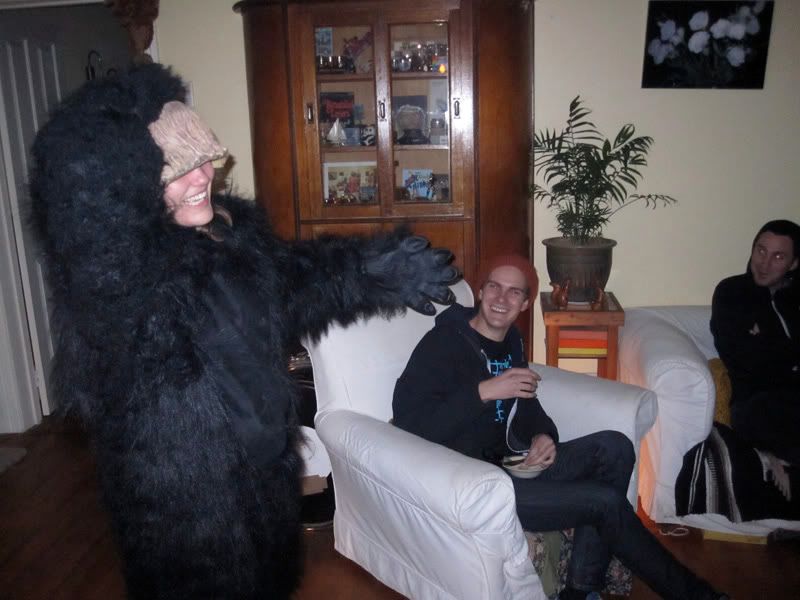 Rhys brought me lovely presents of wine for my cellar. Chris is back from his travels to Canada and sleeping on the streets of Tokyo, which apparently is no big thing.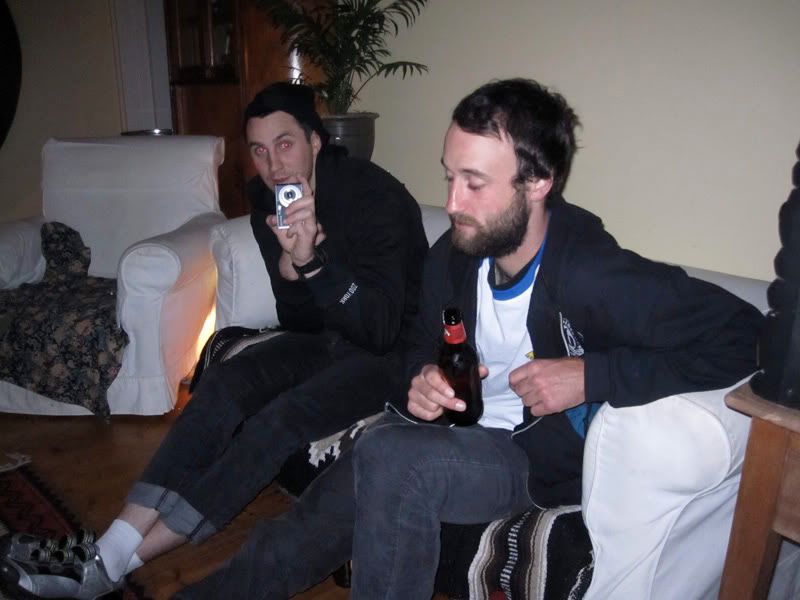 Tim, definitely embodying the spirit of the occasion, flanked by Tree.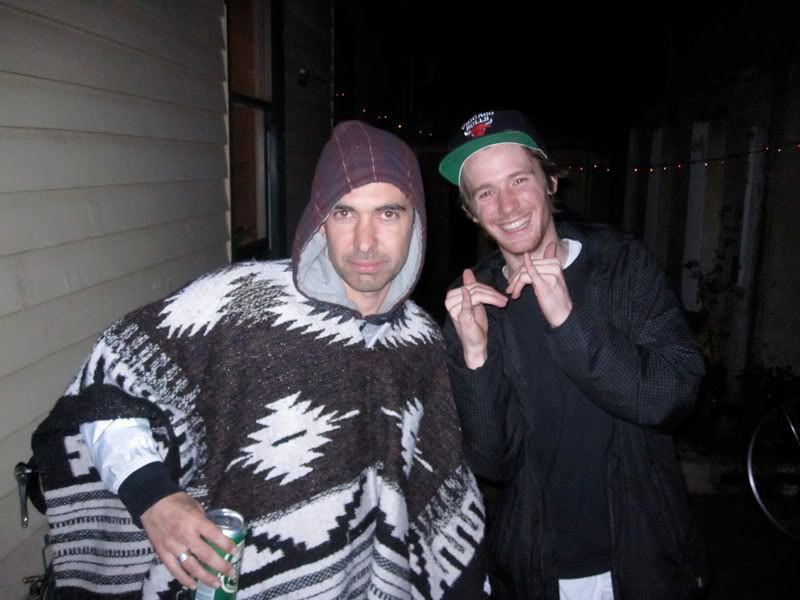 I look for ThreeThousand cover shots wherever I go now.
Another one. Melbourne just tastes better from a tinnie.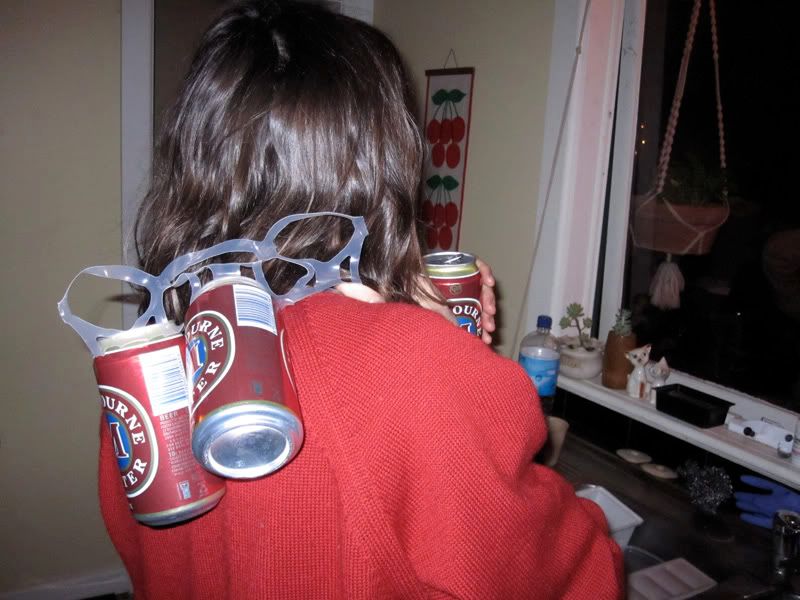 The pit carried on throughout the evening.
Doug showed up from Sydney and proceeded to serenade us in the lounge room.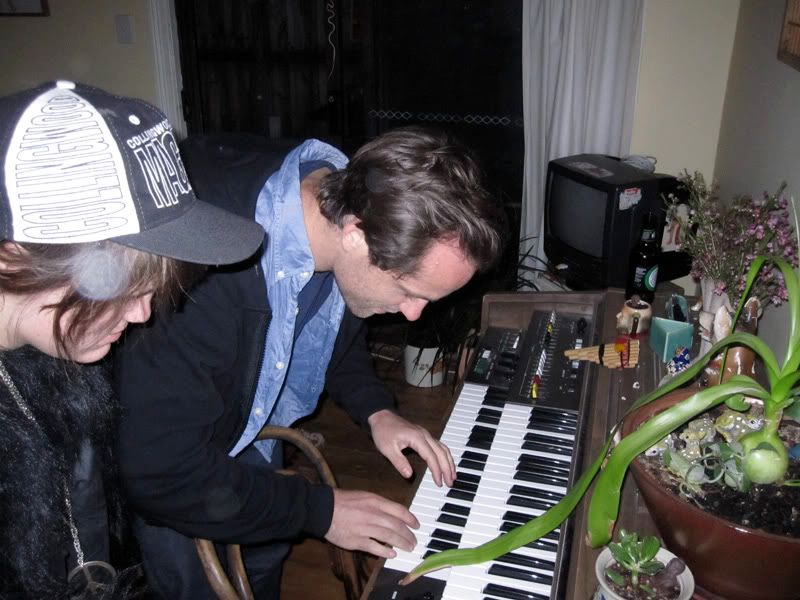 Tom, Andie and Benno!!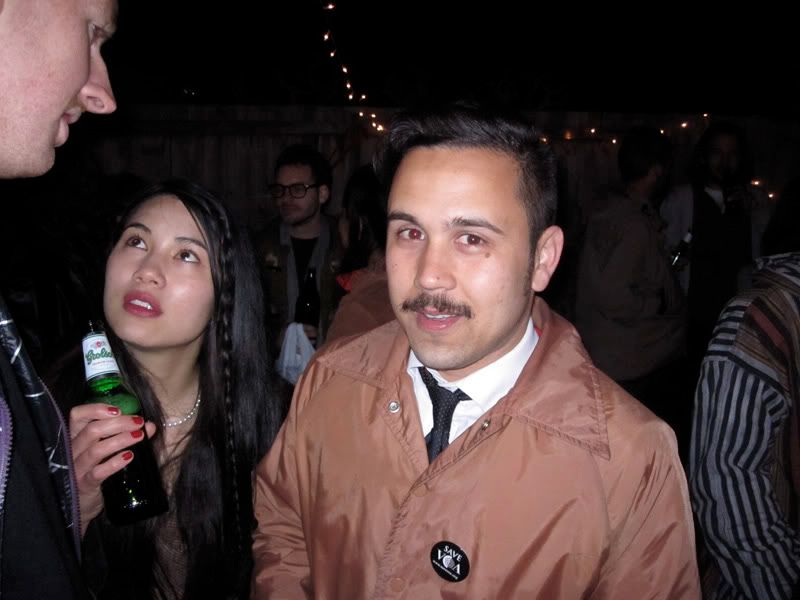 Group shot one: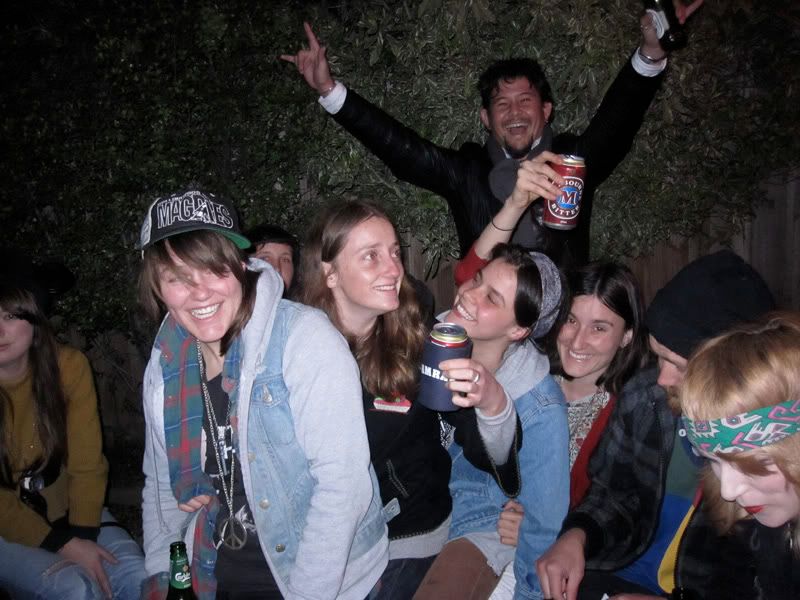 Group shot two: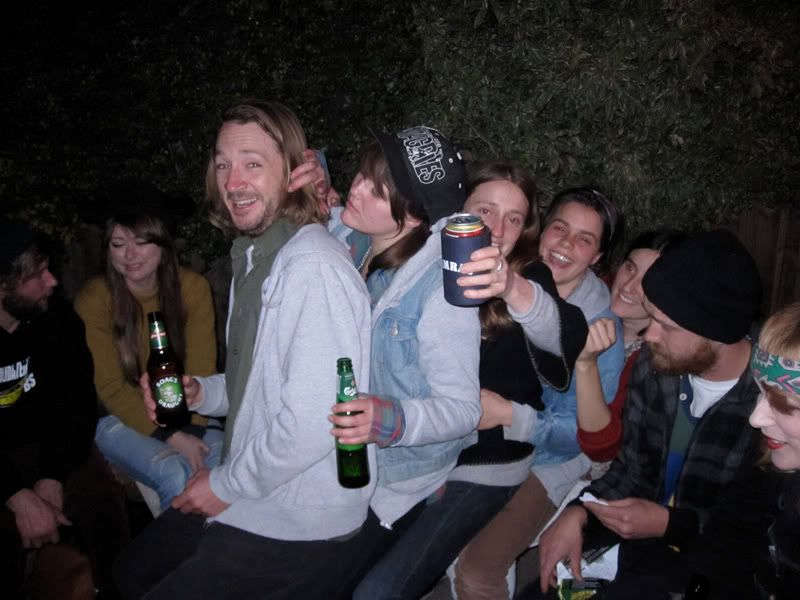 Another, this one from the kitchen: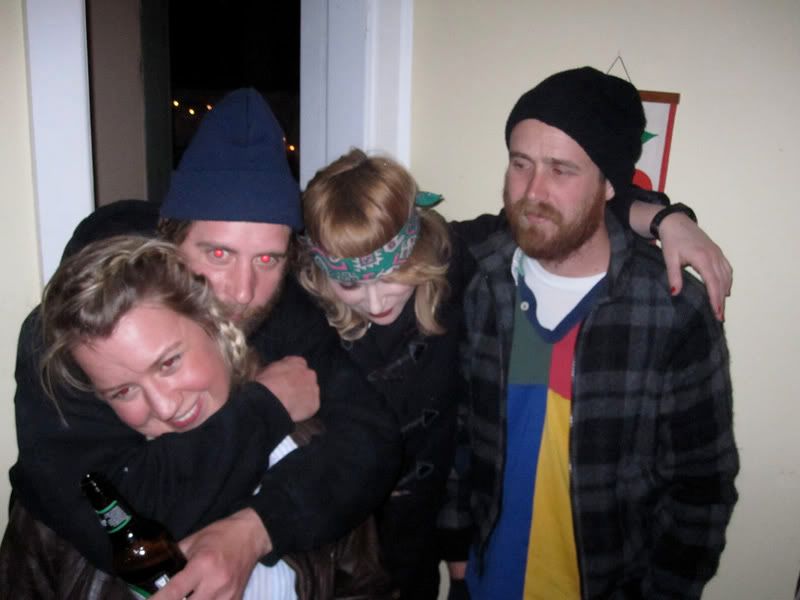 And yet another, featuring four skateboarders of wildly varying skill levels and day jobs.
Not sure what song was playing here, but it may very well have been 'Max, ditch the pit' by Olympic Doughnuts, which was recorded specifically for the night and performed at a concert running concurrently down the road. We held a simulcast, Live 8 style.
All good things come to an end. The extinguishing.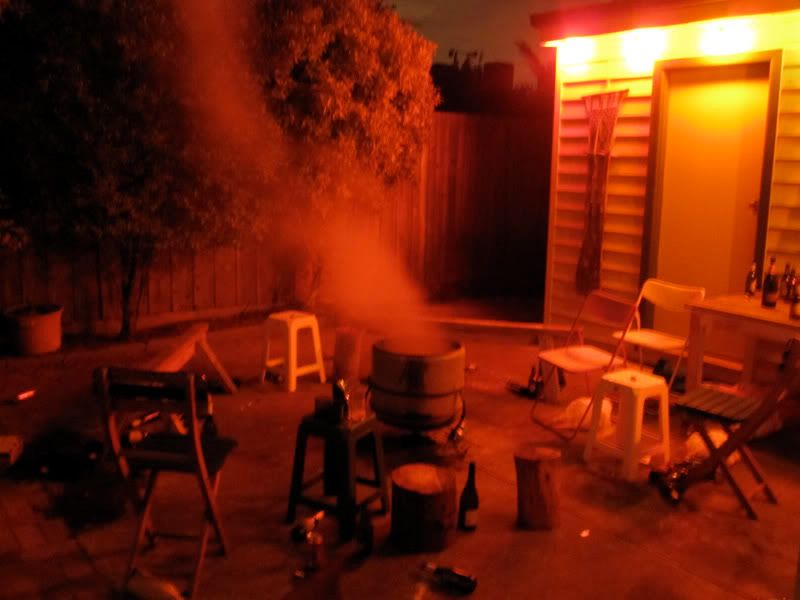 And the next morning. This one is inspired by Conor's popular photo.
That day, we went shredding on the west side and stumbled across a brand new, never skated park.
It also has a Fitzroy bowl replica, but that wasn't finished yet.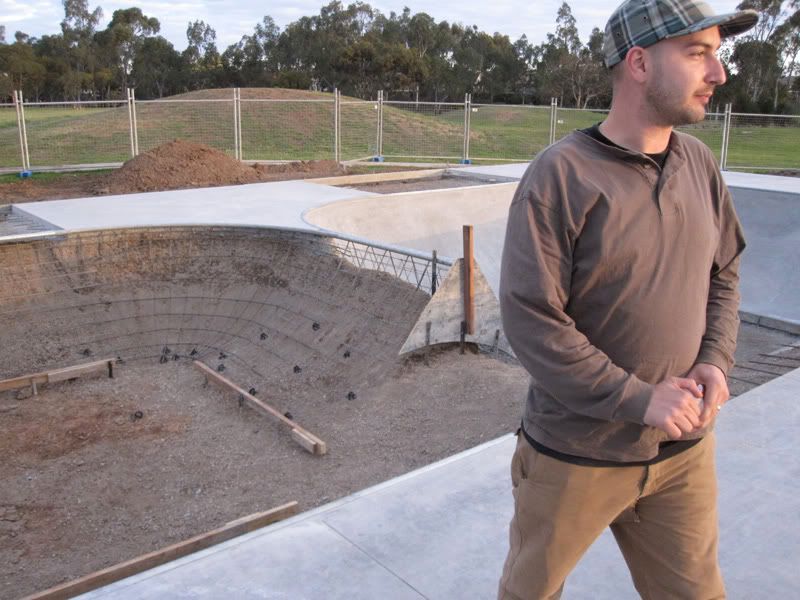 It was fun to grind the ledges for the first time.
That evening, we headed over to Roopa's for his birthday celebration
It was literally a sausage fest, as Sarah gave Roopa a sausage maker as a present. They were incredible!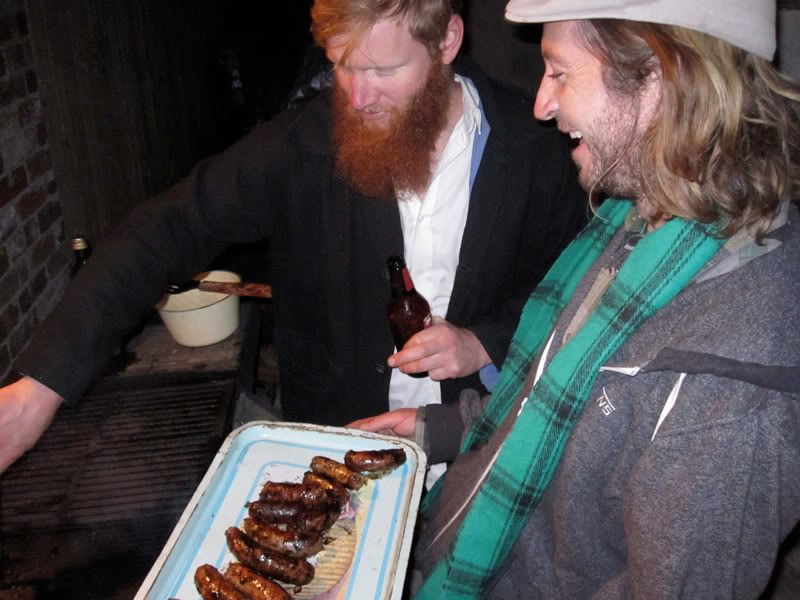 This impossibly cute/ewok/guinea pig puppy was there. His name is George Michael.
Here's George after a few drinks.
Nothing like sitting around a fire pit. Unlike our washing machine tub, Roopa's is an old satellite dish!