I chose the occasion of Kate Moss' opening to re-enter the world of blogging. Or it just so happened that that is what happened last night, the day after I charged the battery on my new camera. Not sure what happened to the last one.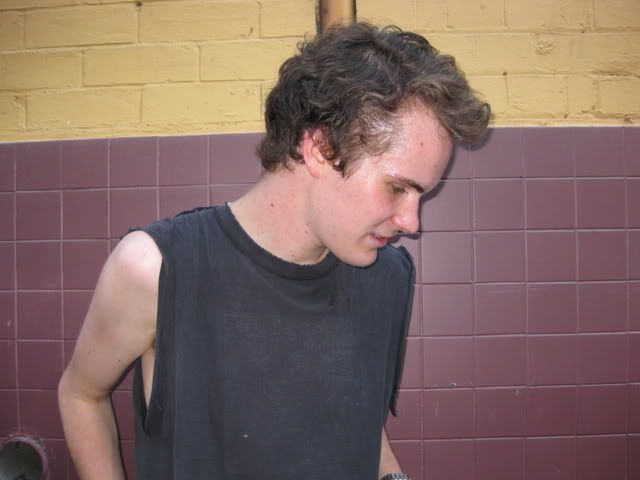 It's unbearably hot and swampy at the moment. It was actually cooler up in the TCB gallery where Kate's work is. Definitely worth a look (her work is very oblique, or I just couldn't figure it out), and the other show by Quenton Miller is funny and honest, I like it.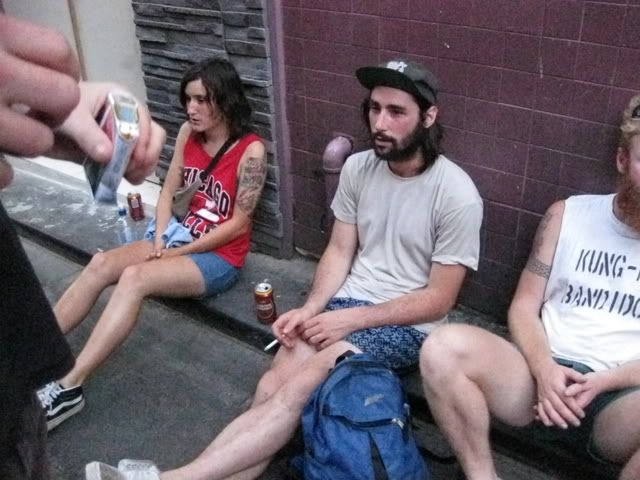 It's nice to be back out and about.
At first, I thought Prior was referring to my bloggy's here, but he was actually talking girlfriends!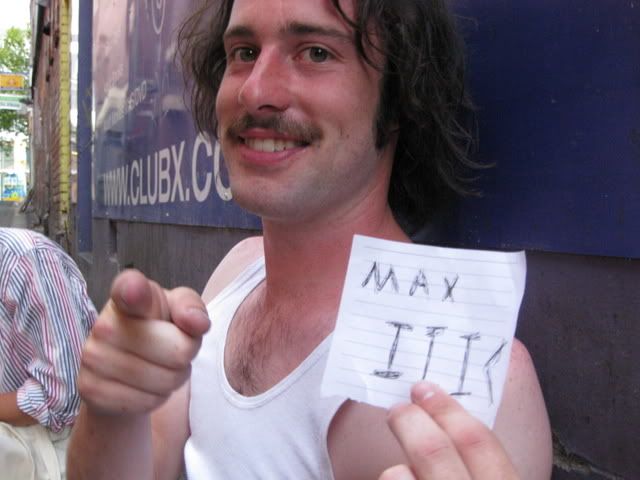 Afterwards, we rode to the park and listened as Neil Young played a concert only metres away.
Haven't quite figured out the focus on the new bloggy.