I worked at the Someday sale over the weekend. It was fun seeing all the old gang from this alternate universe.
Layla and Louie, taking cash and folding.
Layla having a smoke next to the amazing sign Louie and I constructed. We made it out of a cardboard box!
Rohan said he had a bad pimple on his toe. I thought he was exaggerating, and asked him to see it. This is the best pimple I have ever seen in my life.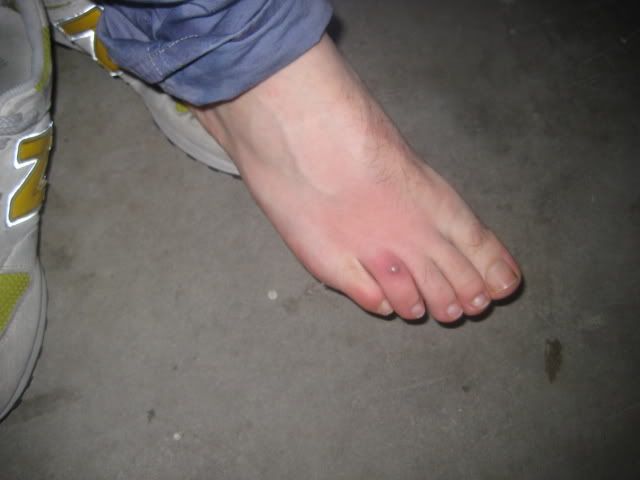 Chris showed up and fixed his tube.
Conor was over for the weekend again! We went to a socially intense Utopian Slumps opening, then a strange party in a warehouse in Fitzroy where you had to pay to get in and there was meant to be free beers but there wasn't. At least Miles' band played. They were awesome! 'I love stage Miles', said Liege.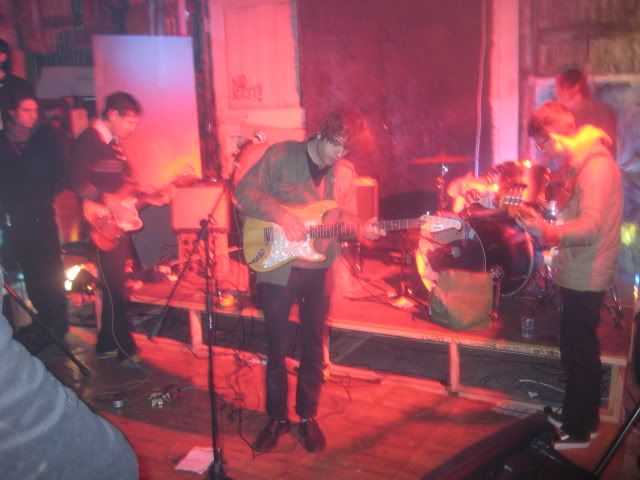 We spent the rest of the night outside in the alleyway with Leah and those rough northside types.
Leah took a photo of me with my new shoes that I bought from Rochelle's jumble sale. I had had a few and didn't realise they were two different sizes.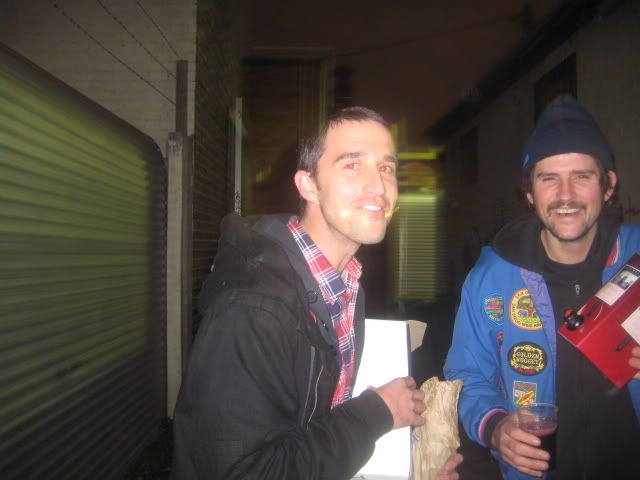 Another one of Leah's. Amazing!!
Cute.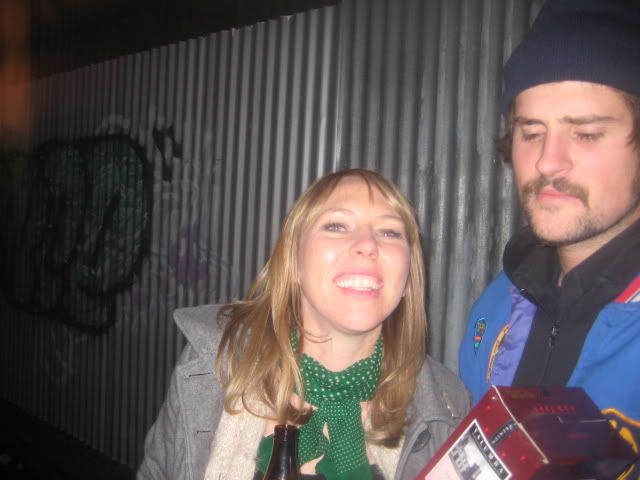 Hungover the next day at the sale. All I could come up with was a photo of Louie with Louie the dog.