Prior had an opening for the feature wall in his bedroom. It was originally going to be a photo of me, but when I inferred it might be a bit weird, he made it a picture of himself drinking a beer underwater. It's really good! Here he is in front of it. He gave me a tour of his bedroom, it's looking good. Sweet book by a fellow who took photos of Edmund Hillary climbing Everest.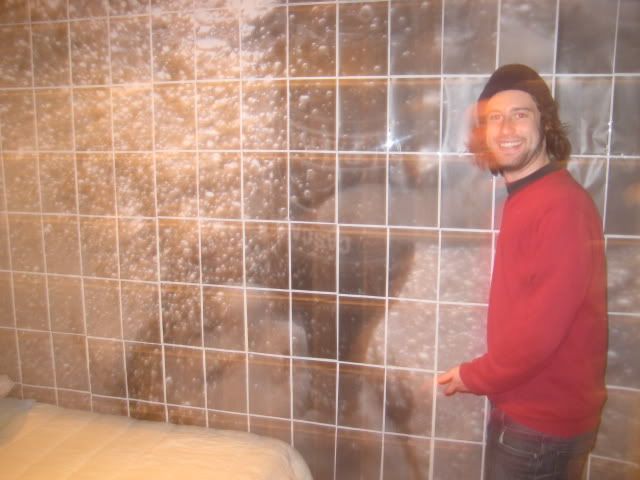 Like all good art openings, there was free booze from the good people at Cock and Bull winery. Also other drinks and a cheese platter. Quite the spread, Prior!
Quite a crowd gathered. Well, significantly more people than the 6 that Prior anticipated.
No shortage of ASM and Slam back issues in the loungeroom. Well, what do we have here? It's weird to re-read an article about someone who you didn't know the last time you read it, but now you've known them for years.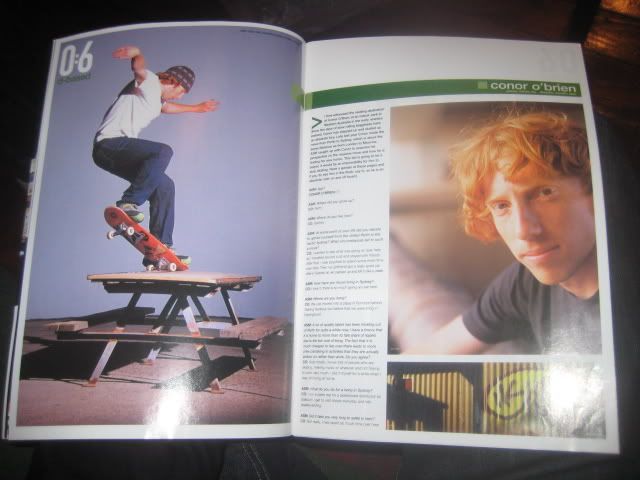 A duck wearing a ferret pelt.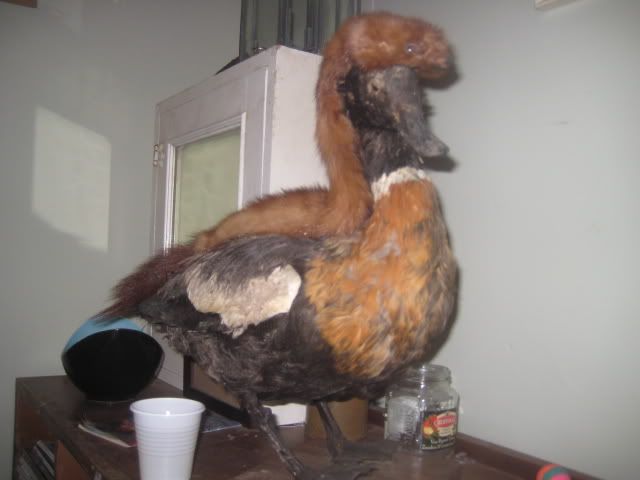 A Tree wearing a ferret pelt.
The handshake sealing the deal on a very complicated bet between Tee and Sam on who can go without shaving the longest.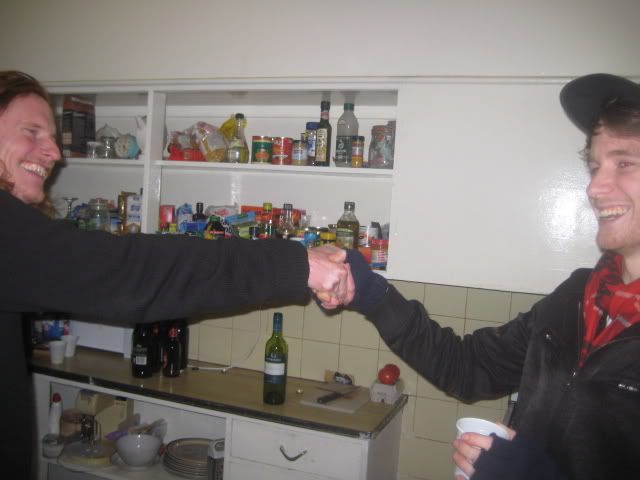 Prior and Luke G sang me their friendship song.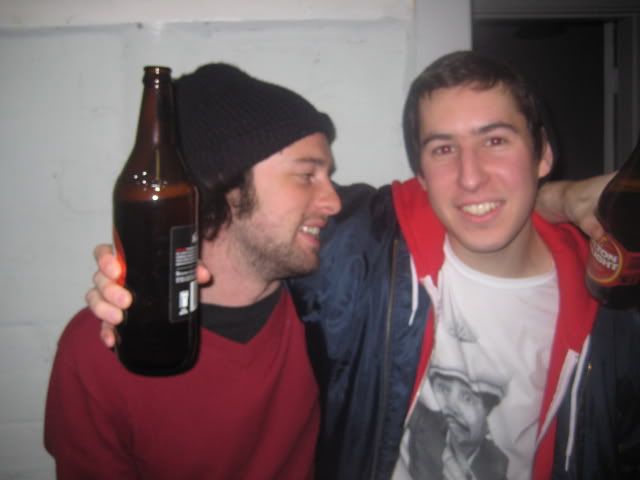 Chris lives with Prior, or is that the other way around. Seeing as it was Prior's opening, I think it may be the former.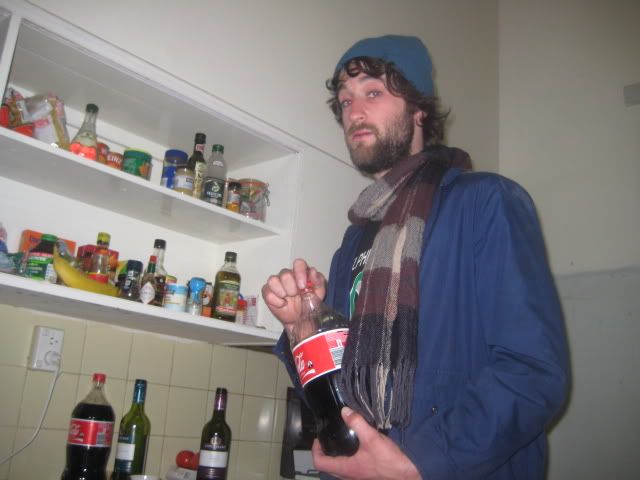 I found out that Rainee (?) and her sister live in Yarraville. This weekend has been very enlightening in terms of meeting people who live near me. It's a happening area!
Sam was in fine form. I have some amazing video footage. Might have to file that next to the disturbing footage I have of Greg Stewart talking us through his Ben Pappas footage.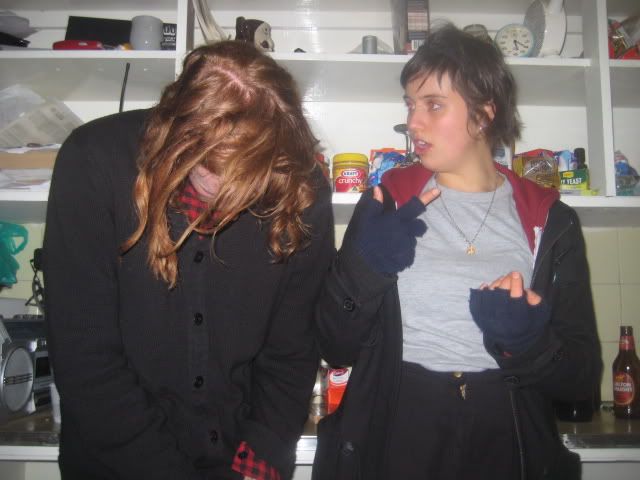 Thanks Prior! Nice curating.