Chris and Tom put on a photo show last night, I dropped in and helped for a little bit before returning to the sewing machine.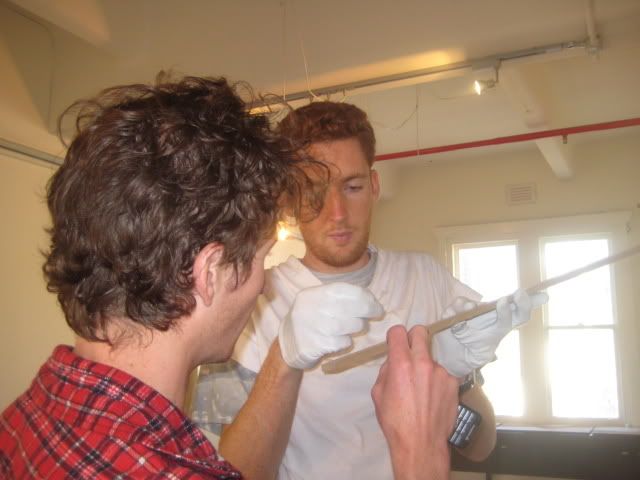 Benno was installing himself into everyones hearts.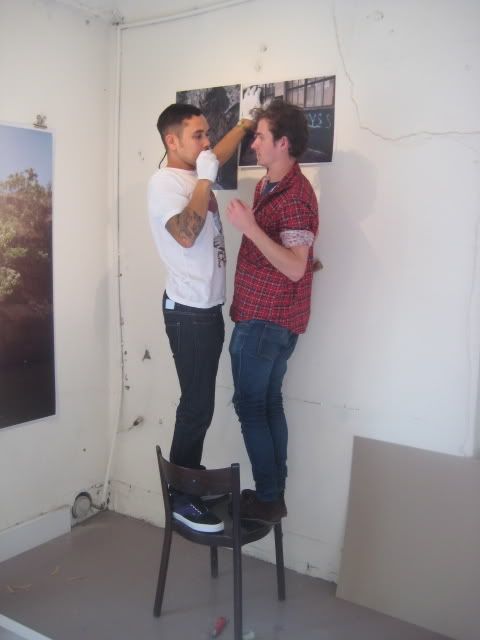 I helped Tom put up his erotic series of curtain photos.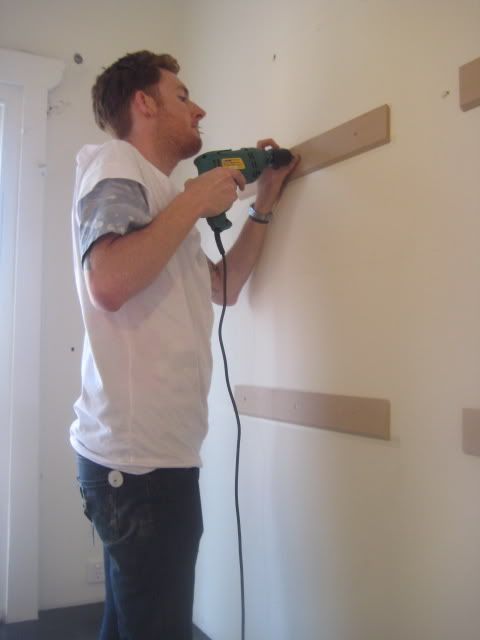 My attempt at experimental hanging didn't work out so well. My pitch was to the tune of, 'try to imagine it was level and the fishing line was trimmed off and the photo wasn't upside down'.
Andrew came over from Adelaide especially for the event. He was disappointed his prints came out wrong, but soldiered on regardless.
The opening went well, though there were issues with the security not letting people up. They had free Grolsh and Scottie Cameron was there, so I was in heaven. We went for Bento boxes afterwards and Tom randomly rocked in for a moment.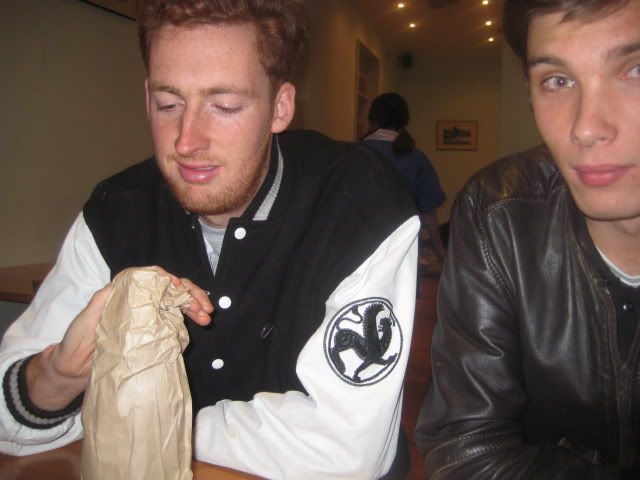 Street beers with Sam, Prior and the gang.
The amazing Tree regaled us with tales from his new job at Apple.
Ackroyd, as always, a pleasure.
We got crepes while we waited for the last train. Delicious, I highly recommend the nuttela and banana with strawberry.
Andrew, how good is Japan I mean Melbourne!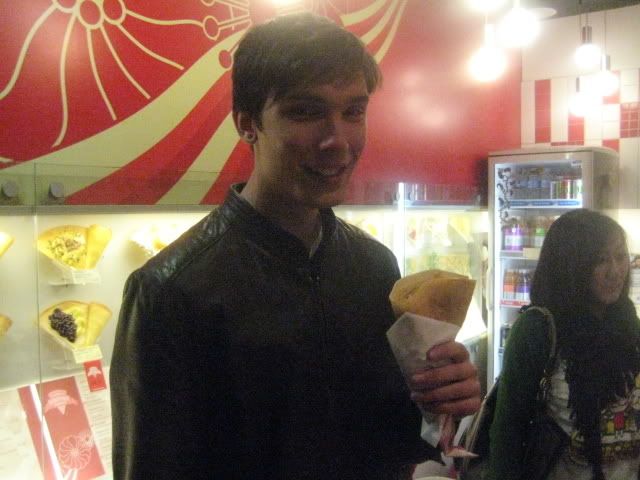 Gary was partying pretty hard when we got back.