First run of production jeans are done!
My first stockist is the wonderful
Order and Progress
in Melbourne. Check
here
for more as they occur. I'm off to Adelaide and Sydney next week, so hopefully will sort something out.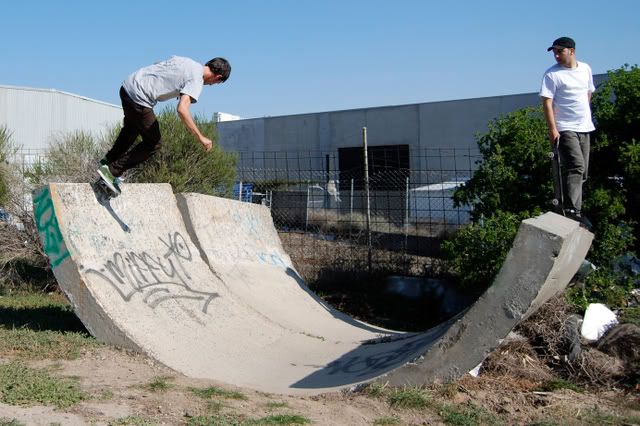 Hope Ed doesn't mind, he took this photo of me shredding at the Brooklyn U-pipe with Pete. This thing is so fun, but so tricky. The tricks that have been done on it recently are terrifying. Arto, bs noseblunt!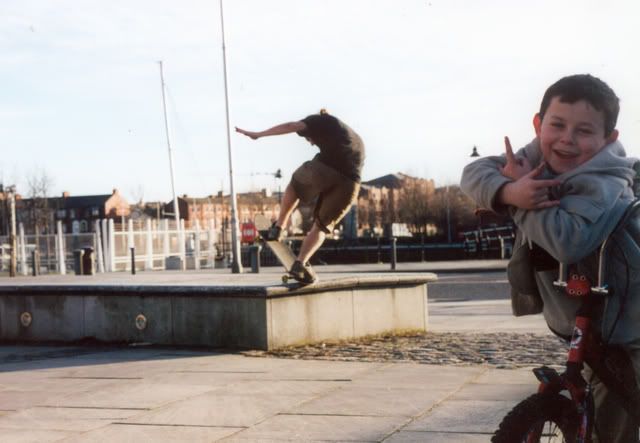 This is Al Collins, front blunting in Dublin. The little kid in the foreground is a typical little knacker you have to deal with at every spot there. 'Hey mista, hey mista, let me be in the phota!'.