I come up with most of my good ideas while I'm out walking Tess. Just last week, I was thinking about the new Real video that Ben is distributing and how I'd like to see it for the first time on a big screen with my friends instead of on my computer by myself. It occurred to me that Long Play, the bar around the corner that Mike lives upstairs from, has a 30 seat cinema out the back. I made a couple of calls and arranged it then and there.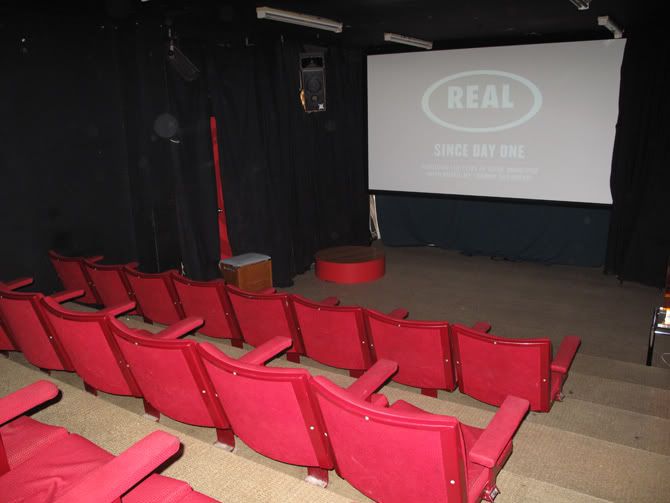 I invited people I go skating with regularly (or would like to), and a lot of them came along - including Liege and Eamon.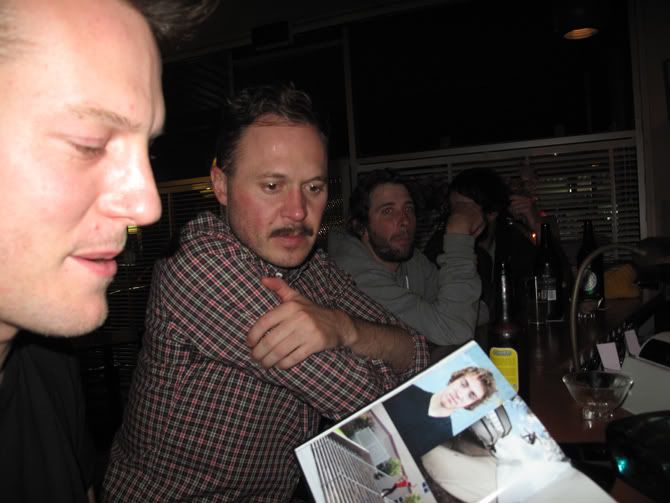 Tim and Jason shared a distinctive look and a flick through the fancy book that comes with the DVD.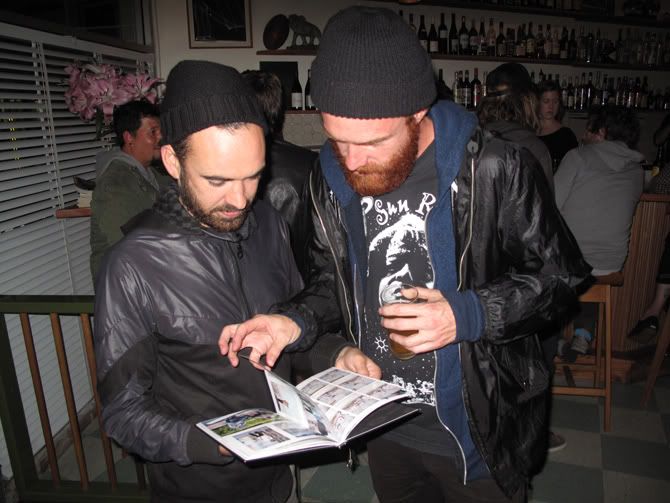 Sam maintained he was completely disinterested in seeing the video and skateboarding in general, yet requested me to hold off from beginning the screening because he was running late. No worries mate. I was also very chuffed to spot Pete among the crowd.
Chris and Marcelle, who I've been lucky enough to roll with on the regular of late.
Callum and Keenan, both of whom I don't get to roll with very often. This doesn't mean I don't think very highly of both of these characters.
It was a case of quality over quantity.
Clinking glasses as the opening credits rolled. It was a sweet set up and we were enjoying ourselves.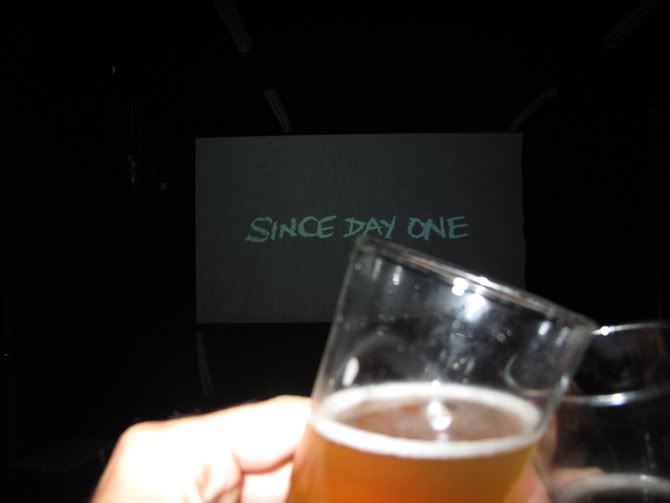 Keegan rolled in about half way through the film, then left before the end of it, Hollywood style.
The heckling and sparkling calls hit fever pitch around the midpoint of the film.
We discussed the finer points at the bar afterwards. Jake Donnelly and Busenitz have the best parts in my opinion, but it's a keeper all round.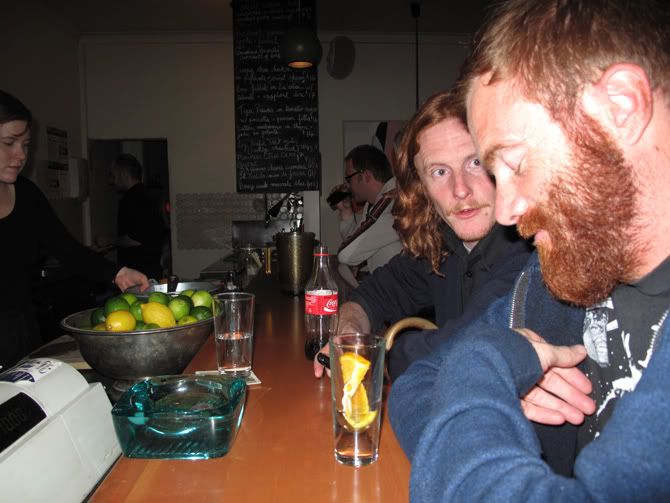 The bar is damn good. We requested songs off various records which Carly the barmaid happily put on for us. Well, Jason requested them. I don't know about Nosferatu from Ethiopia or whoever he is.
Kati hugging Cathy (at least I think it is, the memory's a bit hazy at this point).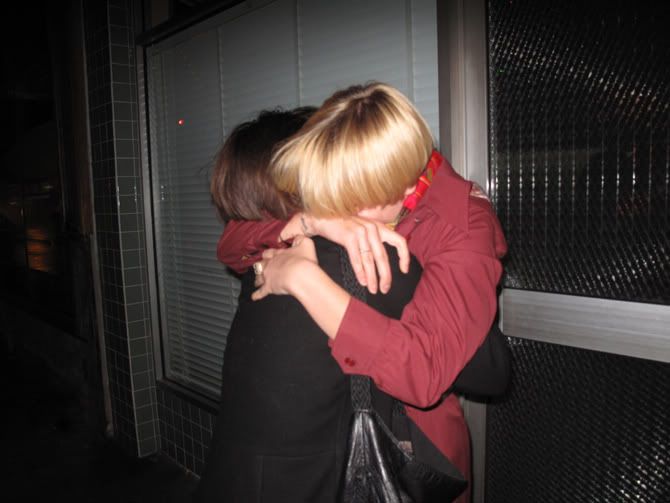 A fabulous evening all round! Hopefully, we'll make it into a more regular occurrence.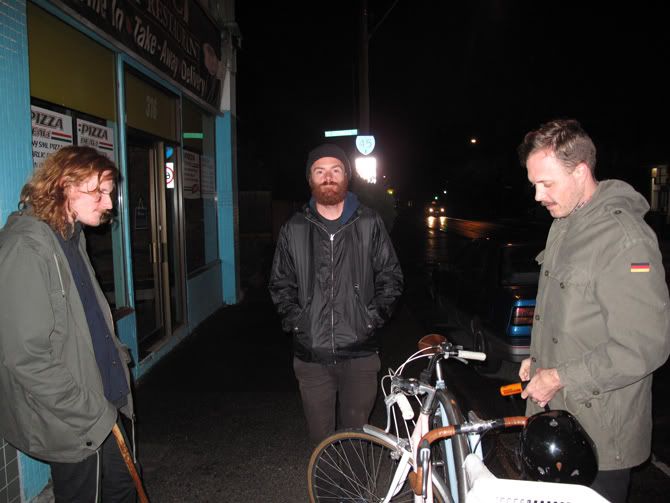 I took this photo on my walk home, thinking 'I'll write something about how it was sort of misting rain on the way home'.