'What's been happening?' I hear you ask. Well, Ben was here last week, but you'd know that already from watching my hard-hitting debut into the world of hard-hitting documentaries.
'What else has been happening, though?', I ask myself, since I can't hear you ask anything anymore. Well Scottie and I did a quick camera-off the other day, just to test the relative merits of our equipment. First off, my portrait of Scottie:
Next up, Scottie's photo of me. With this evidence in front of me, I admit it could be time for an upgrade.
In the razor department, that is! Speaking of photography, Stuart helped me create a piece of art for an exhibition to raise funds for the Lost Dogs Home.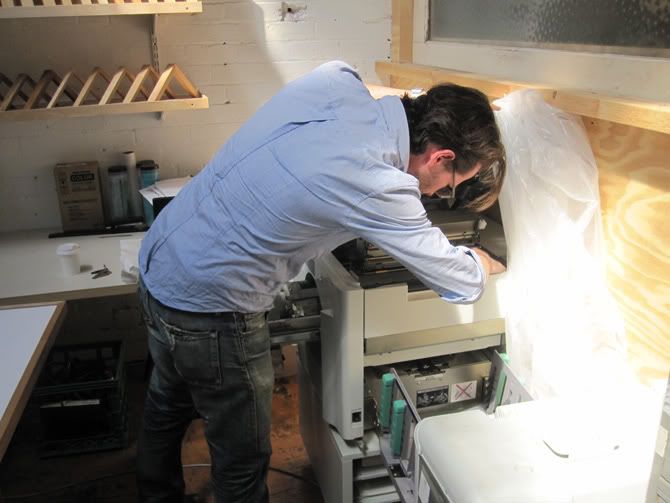 It's a photo of Tess running! This is the first layer of printing on the Risograph machine, which is a sort of colourful photocopier.
Stuart changed the ink cartridge thing and we printed a pink layer on top of the teal, creating a wonderful picture that will hopefully sell and look great on someone's wall, reminding them of the joy of life, like Tess does to me every day when we go walking.
The show is at Somewhere gallery on Wednesday night from 6.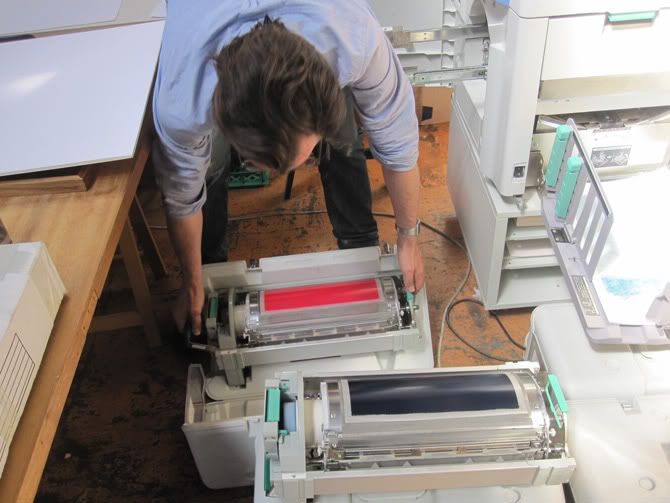 Speaking of shows, Conor was back for a flying visit, to open his new show at Block Projects. Go and check out that big icy rock picture, among others.
Across town again,
The Selby
aka Todd Selby was doing a talk to launch his book of photos of people's houses. Tom weirdly managed to be next to both Todd and Conor in my photos. Good on him.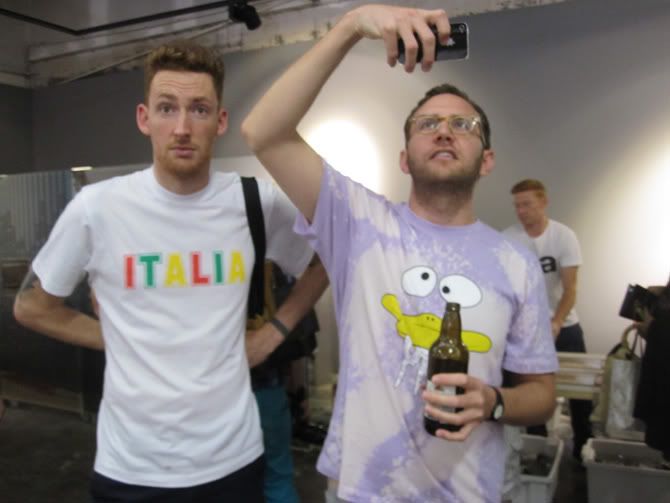 The talk was well attended, due to Todd's huge fame and popularity, but also probably a lot to do with the
incredible interview
I did with him only days beforehand.
The inevitable outcome of attending numerous art events is you wind up getting a bit tipsy and having adventures with these characters.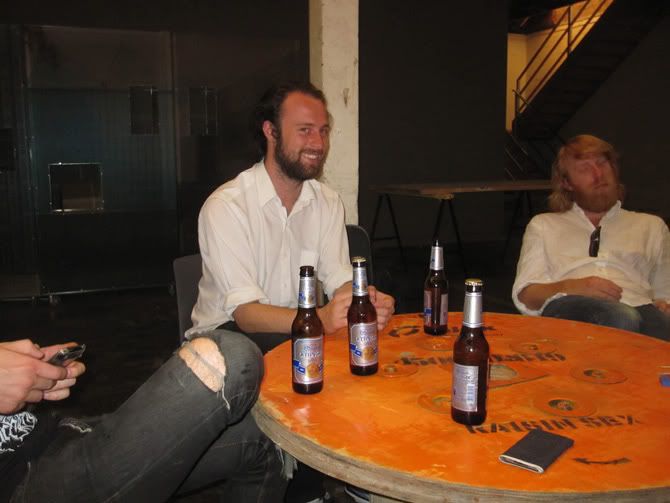 The next morning, I awoke and made Rosie and myself a cup of tea. While waiting for it to brew, I performed a Selby style photo shoot of our house. Here's the couch area, where we watch TV and guests sleep on (sometimes at the same time).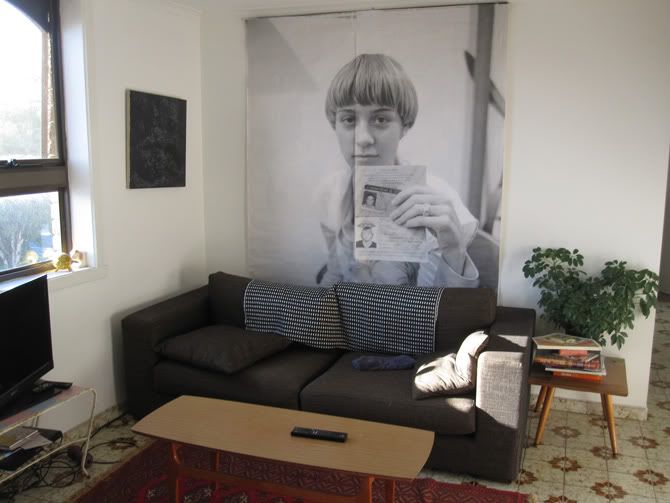 Here's Tessy having a little sleep.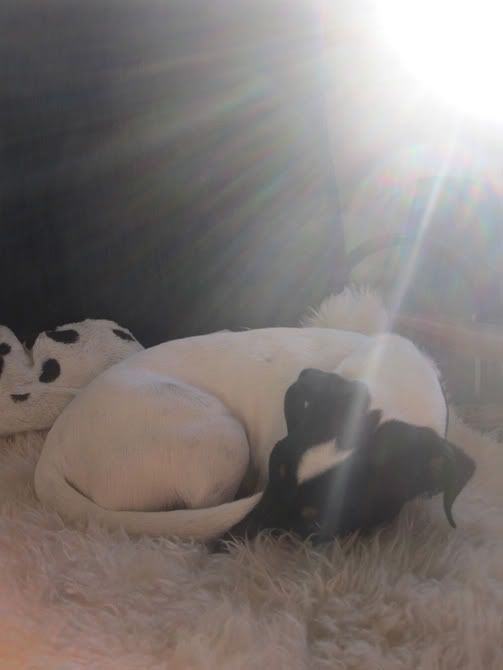 My portrait of Sam, situated in the toilet.
More toilet action.
Another loungeroom shot, complete with our original Marc Baker piece.
Fridge time.
Stooge.
Old herbs and condiments - in the kitchen, no less.
Larger spoons and cooking utensils.
Some glasses. Note the smaller ones with ships on them, which I enjoy a snifter of Jamesons on ice from on occasion.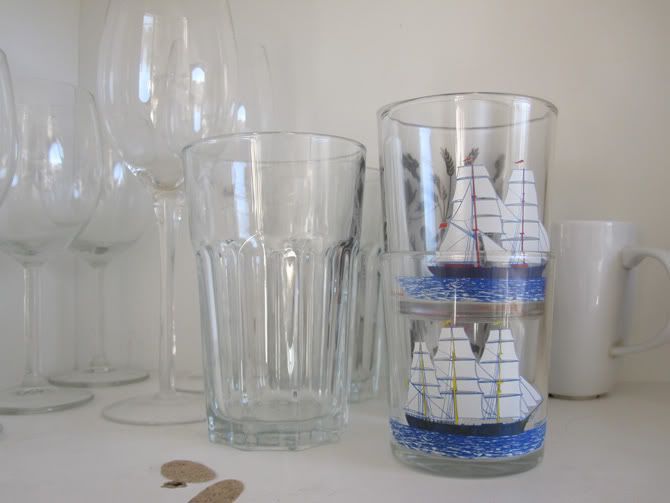 During the shoot, Tess switched positions from the rocking chair to the couch, just keeping in line with the morning sun. The tea was lovely.
I must have been a tad hungover, as we went for an epic skate and I forgot to take any photos, save this one of Marcelle buying a cake.
And this amazing barbecue made of cake, complete with smoke!