There's a hot new cafe run by our friends around the corner from our place (which is above another hot cafe run by our friends). Check out
this review
I wrote, as well as
another review
featuring some familiar faces.
Big daddy Reuben was in attendance, along with his hilarious, erotically charged dog.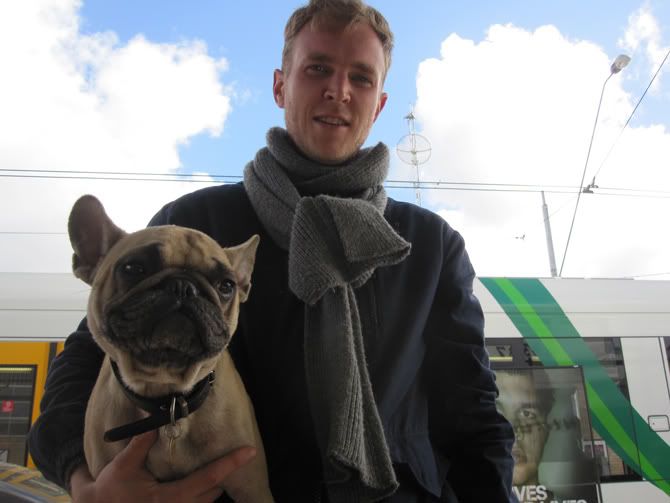 We decided to head out to Monash Gallery, which took us bloody ages, because we had no idea where it was. Saw this on the way:
Eventually found it. Here's a tip: it's not a part of Monash Uni. Nice place!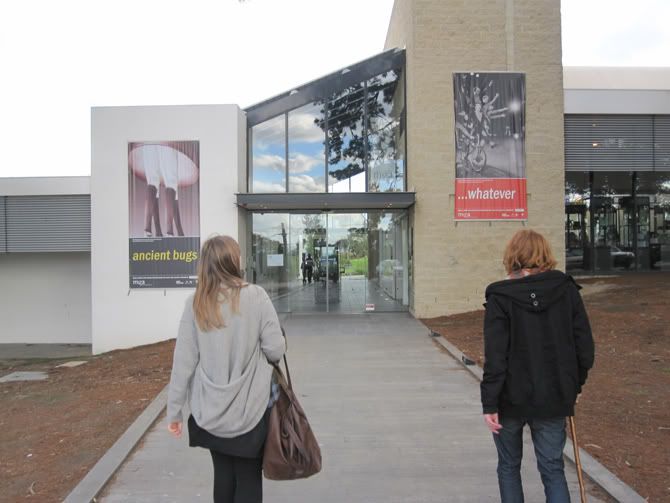 Took the easy way back
Sam wore Rosie's sunglasses on the way back.
These characters played a show downstairs in the old Vic hotel in the city.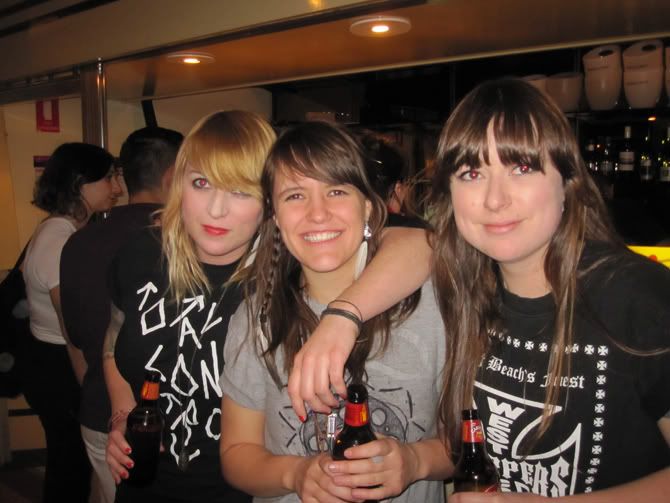 Lots of A-listers were in attendance, including Beno and Sheena.
The School of Radiant Living sounded great! I really enjoyed their set.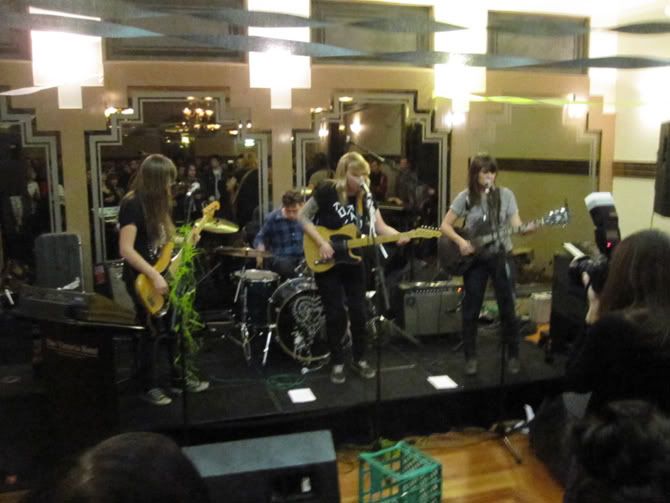 Next up was Boomgates, a new group featuring Brendan from Eddy Current, Steph from Dick Diver, Rick from the Twerps and another bloke. They were great. I was getting very excited; it was the best show I've seen in ages, very special. It reminded me of the feeling I get watching really good skate videos for the first time, which doesn't sound very exciting, but if you know what I mean, you understand it's a great compliment.
Total Control were next, again, quite a new band to my knowledge, featuring famous types like Mikey from Eddy Current, Al from UV Race and Zephyr, who also makes a mean zine.
We left before the headline act Super Wild Horses, because my work was having a party down the road at the Forum. Penny was working the merch stand, which is a shocking state of affairs as she's officially an A-lister. Mel was looking saucy and the Postman had been in a fight.
Here's Tess, in classic repose.
After a year away, Prior has returned with tales of black mould, Korean technology exchanges, big hair and a continued commitment to killing it. After remarking that I don't really go out much in the city any more, he observed that I was definitely 'washed up', but added that I was 'still killing it'. Welcome back, Prior!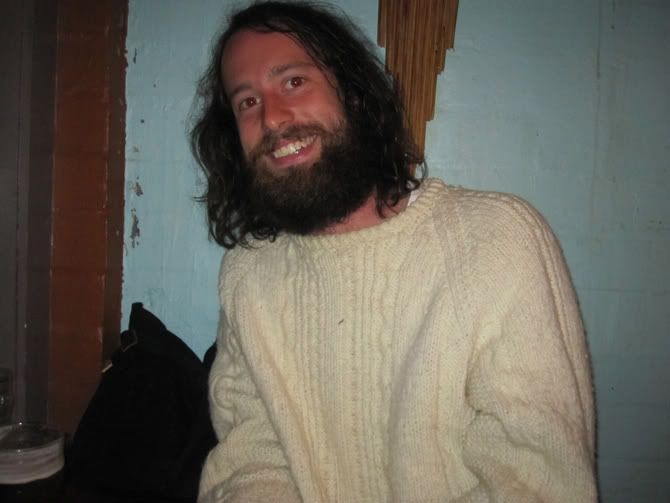 Hit some op-shops on the west side with Rosie and Anna yesterday. This one is open from 10-1 on Thursdays only. Good spot.
It had all the top labels:
And this guy's latest stuff:
Last night, we attended the opening of Not Fair, which Jake had some paintings in.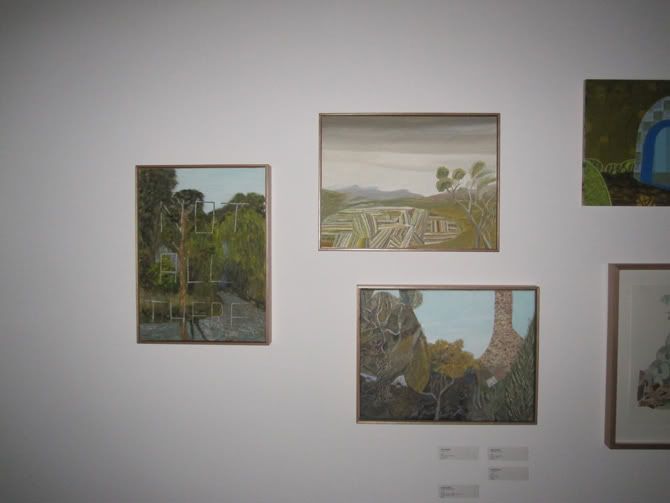 He won a $15,000 prize! We had a celebratory dinner at Curry Munchers, where Gen proudly displayed the blank piece of cardboard they presented him with.