I haven't updated for a while, I know. It's a bit hard to update, because I spend so much time watching television, particularly the hit cooking show 'master chef'. Speaking of master chef, here's Joey.
He created a creme brulee on his finger! The horrific thing has now been fixed, using skin from his wrist.
A gang of us gathered to go to see the Blueprint video premiere.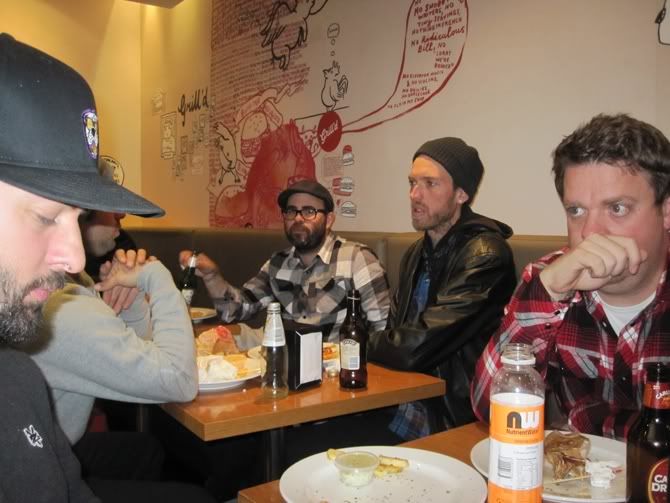 Esprit de corps: Hillier and Morgan
If these few tables at gourmet burger joint 'Grill'd' (no e) was blown up by a terrorist, the skateboarding knowledge base of Melbourne would drop significantly.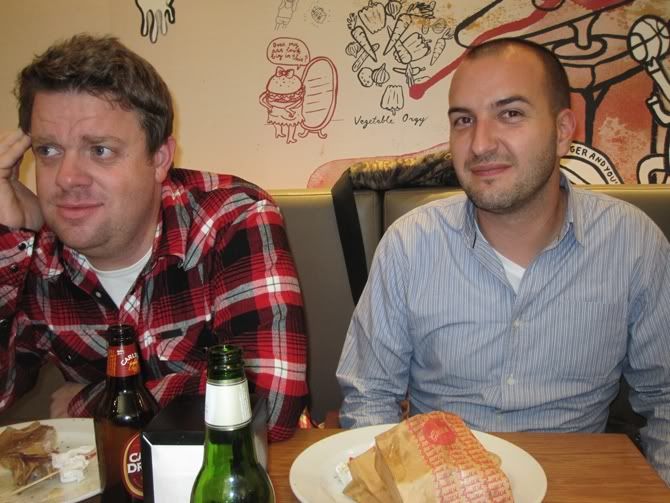 The video was good. My pick: Danny Brady, who brought a lump to my throat with his raggedy cockney stylings and the employment of a new version of one of my favourite songs, 'Wave of Mutilation'.
Guess who won a free board in the after video raffle?
None other than Jordan Bloomer.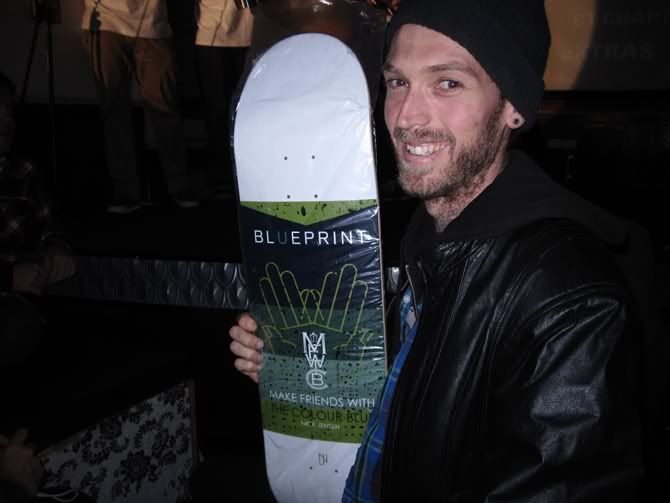 Moved out of the stooge. Been there for years.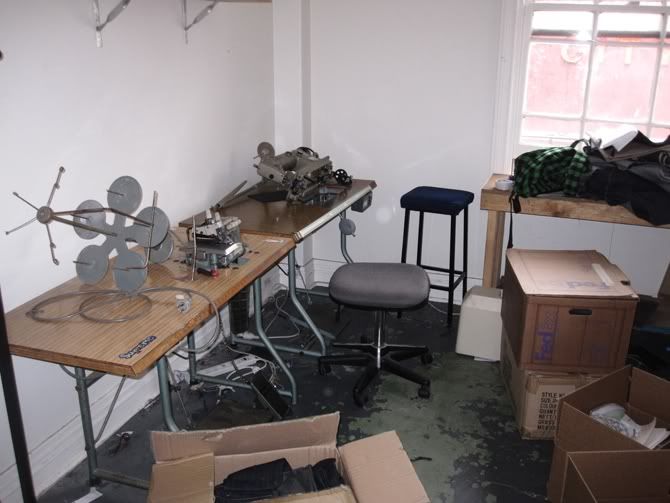 New stooge. Similar vibe!
Conor and Amanda stopped by, but they seemed a bit preoccupied.
By their little human creation!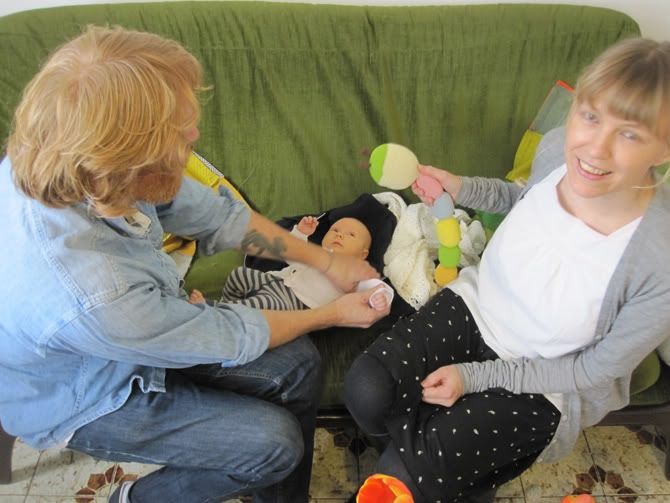 Princess Bonnie Bee
Conor, entranced.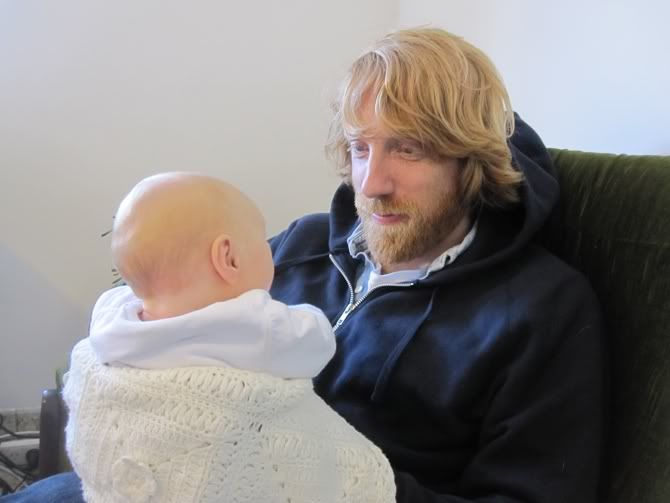 Me, entranced.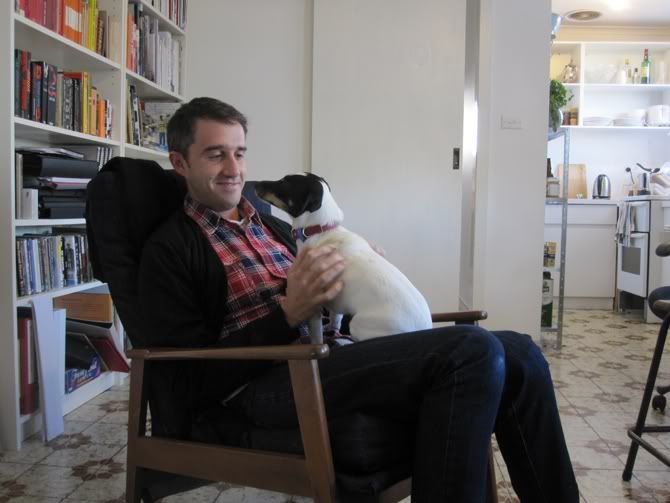 Speaking of Tess, we had a weekend away up in the hills overlooking Wilson's Prom, next door to an Alpaca farm.
Our hosts Anna and Ben cooked up amazing food all weekend, really top shelf stuff.
Here we have Ben's sublime self-saucing chocolate pudding. Voila!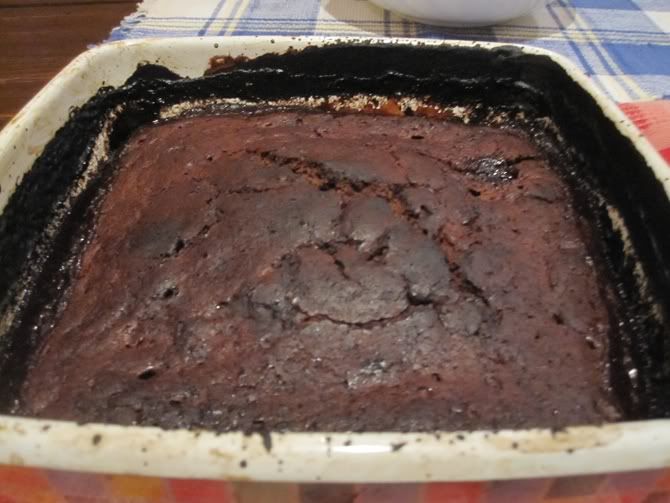 Queen of Articulate, Rosie. Tess, pretty out of it after a hard day's Alpaca watching.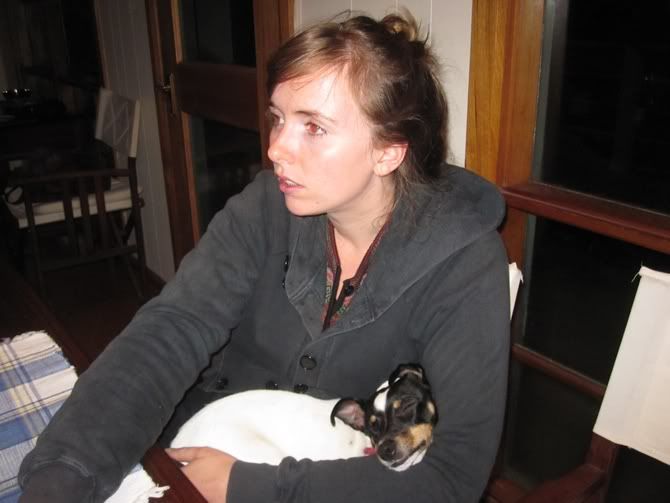 Anna dressed as a celebrity the next day.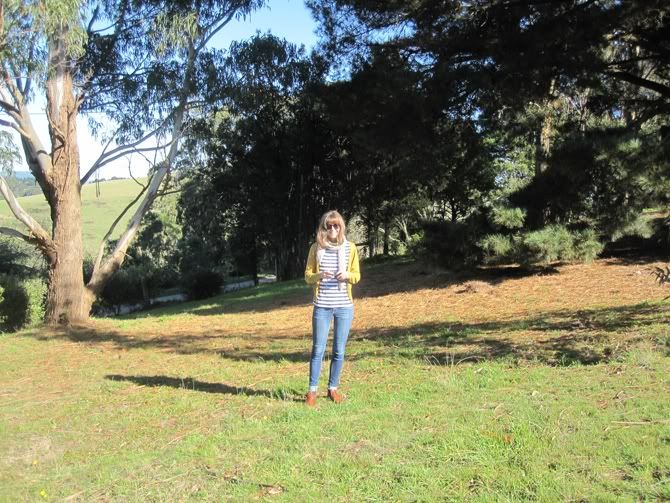 Alpaca, tracking our every move.
Ah, how nice. Hang on, what's Tess up to over there?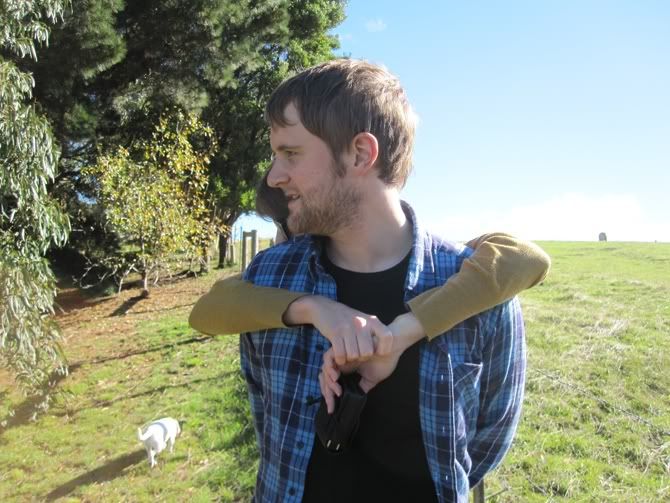 Playing crazy chase with the Alpaca, that's what!!!! I have footage, seriously a contender for funniest home videos.
Down time.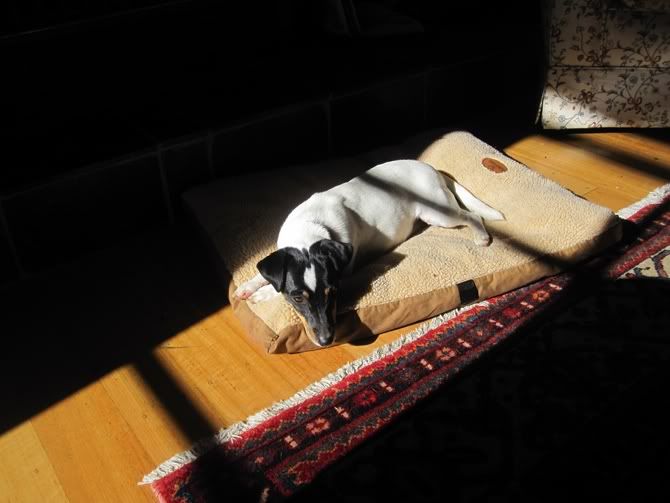 Plotting her next move.
Quite a view! Lovely place, it is.