As a surprise for Kate's birthday, a bunch of us headed down to this spot on the Great Ocean Road so we could set up before she rocked up. Mavie had seen a spot called 'Kate's Corner' one day when he was walking his neighbour's dog, which sounded perfect, though he did express some doubts whether it would be a suitable spot for an event of this magnitude.
When we found the spot, this was the carpark, a slightly wider part of the road and the land was on private property. Sam would have had a few problems crutching down the steep incline, also. We decided to search out another spot.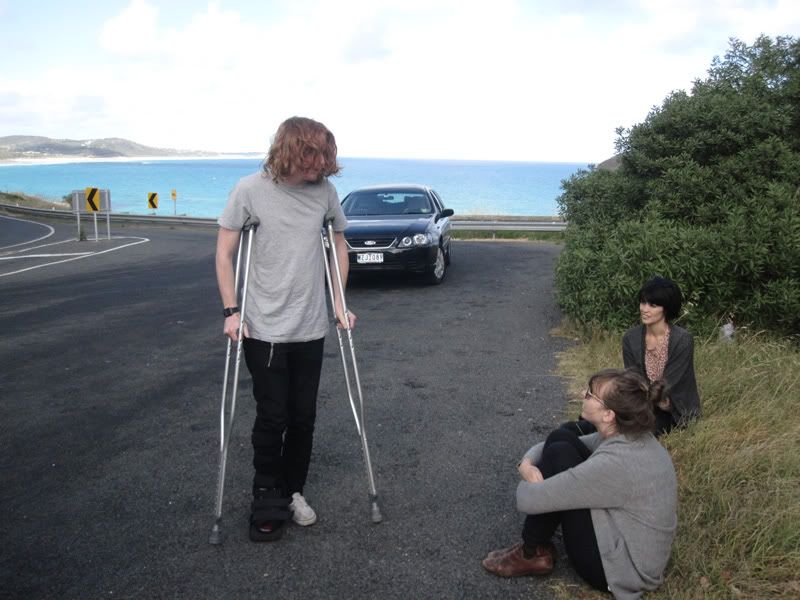 After following a few tracks and taking a man's advice to take another track, though he warned us the Otway Panther had been spotted of late, we drove on some of the steepest, most insane bush terrain the beetle has ever set its wheels across. It was amazing country, though. We wound up at a shit campsite full of grumpy women, and decided to push on to the hours away, but guaranteed safety of Johanna Beach.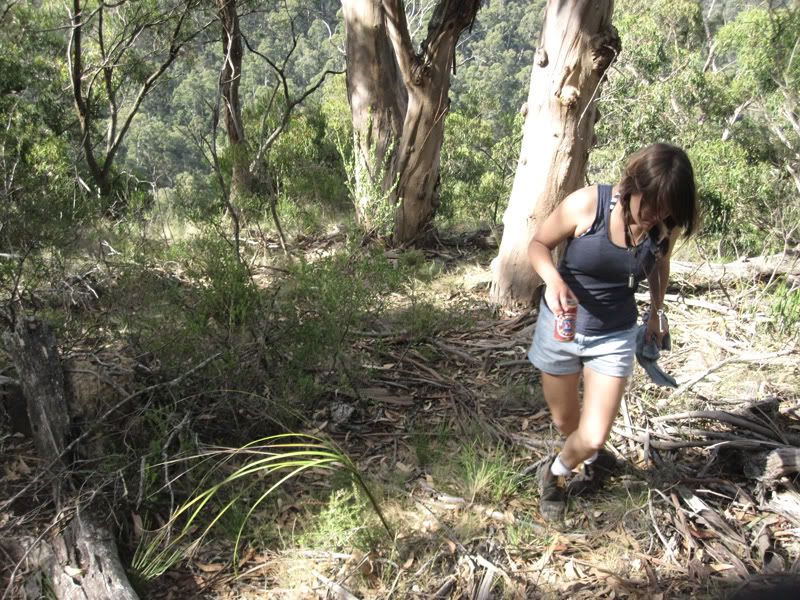 It took a while, but we made it! The girls had prepared an awesome sign, and we even had a stage! The stage was set, so to speak.
The dogs were loving it.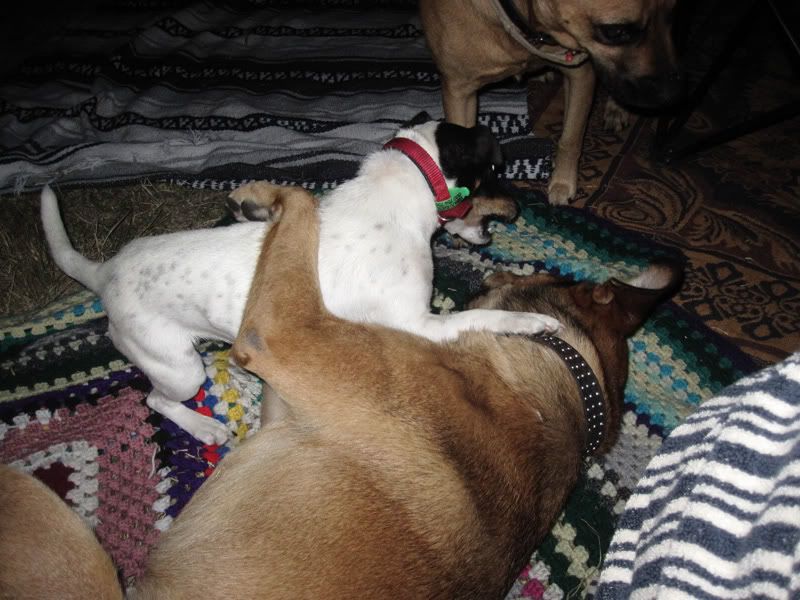 Kate arrived at ten to midnight, just in time to turn 30. She was pretty stoked.
Three gingers!
Georgia and Banjo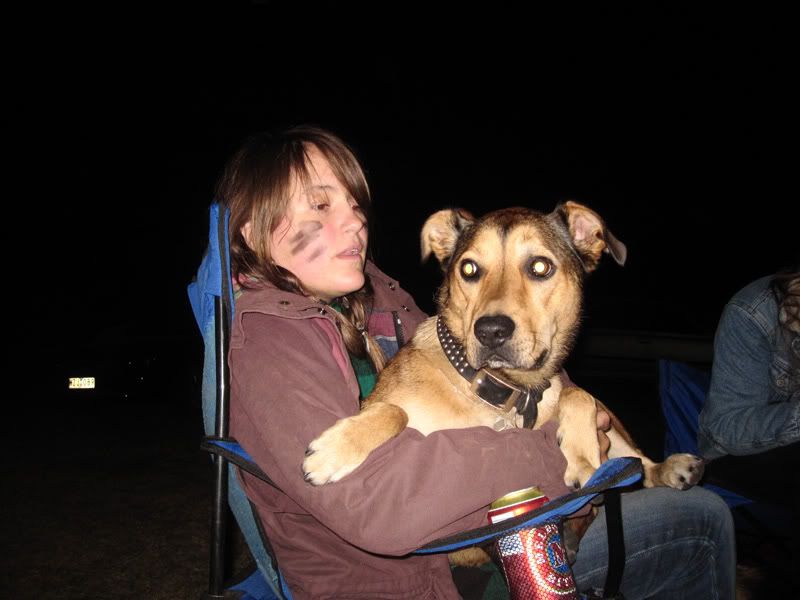 The next morning brought sizzling hot weather on camp Mosstock
Roopa rigged up a tarp shade area, which was gratefully utilised by one and all.
Sheena and Benno were invaluable Mosstock attendees.
Roopa and Sarah cooked us serious gourmet stuff all weekend. The best chicken burritos I've ever tasted, sausage stew with apple and fennel...
Sam, having a sniff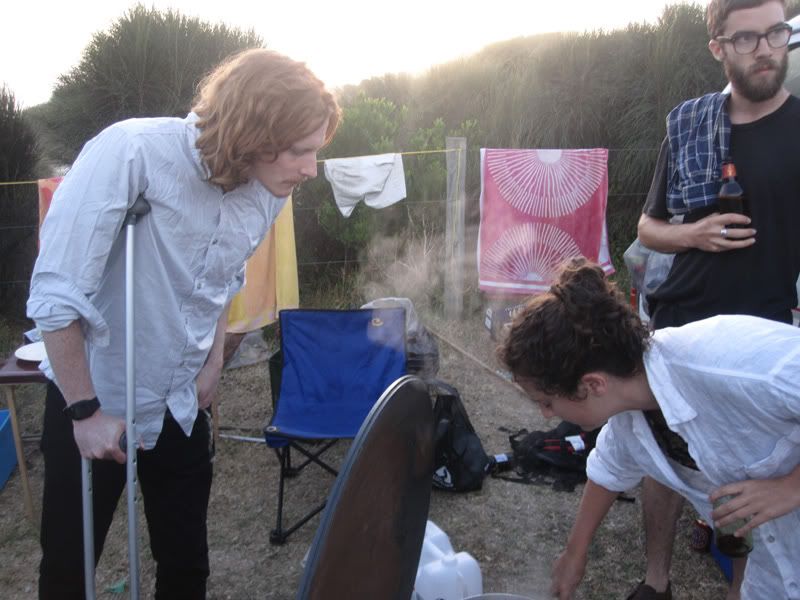 Sam, looking handsome. We were down at the beach every few hours, by the way. I've learnt the hard way that digital cameras and sand don't mix, so use your imagination. The ocean was wild, like a ride at the show going a bit too fast.
Cathy, resplendent in red.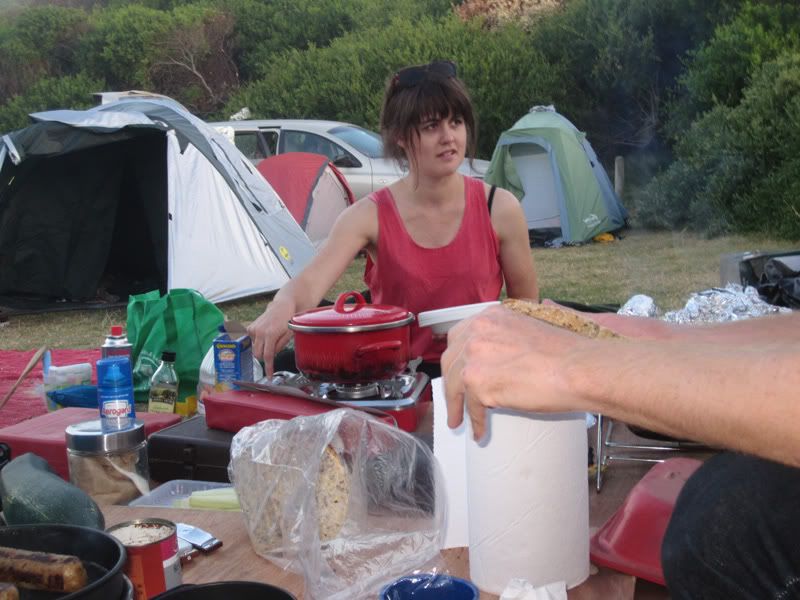 Mosstock only happens once in a blue moon.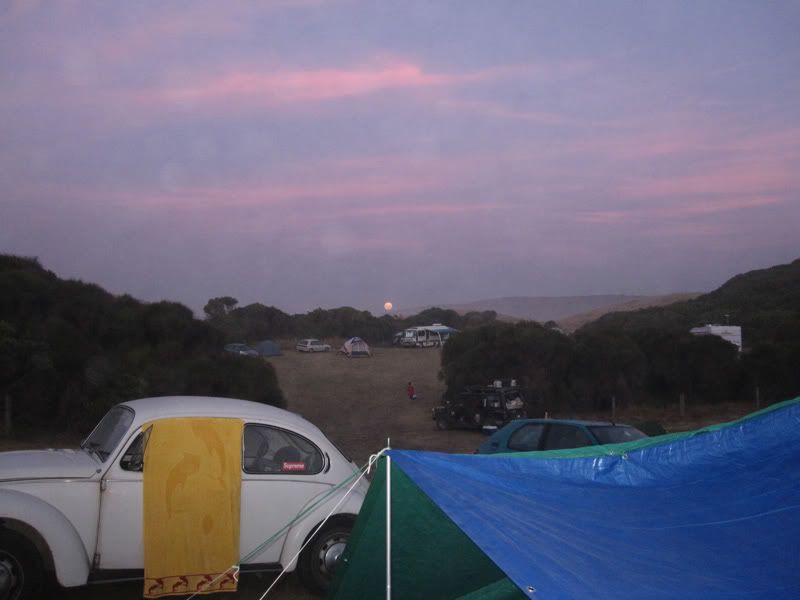 Yep.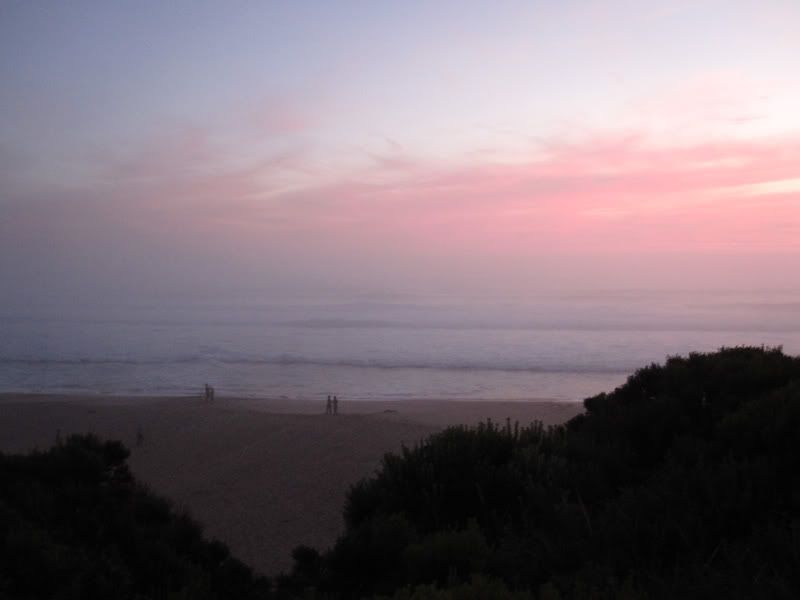 The birthday girl! Or should I say, lady.
There were a few birthday cakes going around, though this incredible unfolding musical one took the, er, cake.
As it was a music festival, many of us stepped up to the stage for a number or two. A particular highlight was Tim's version of Faith by George Michael, a clever choice seeing as it requires just the one chord and is extremely entertaining, particularly with an overgrown zucchini thrown in the mix.
Rosie really got into it, singing up a storm including her trademark Do You Believe in Life After Love?
Riley, nailing it as per usual, with Stairway to Heaven
Kenny from Aberdeen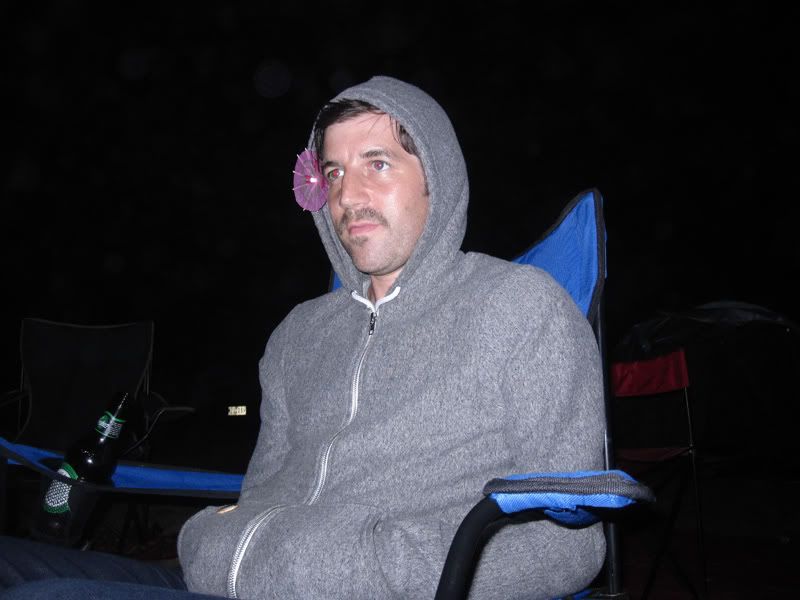 One by one, we started hitting the deck.
Leaving ourselves vulnerable to crazy pranks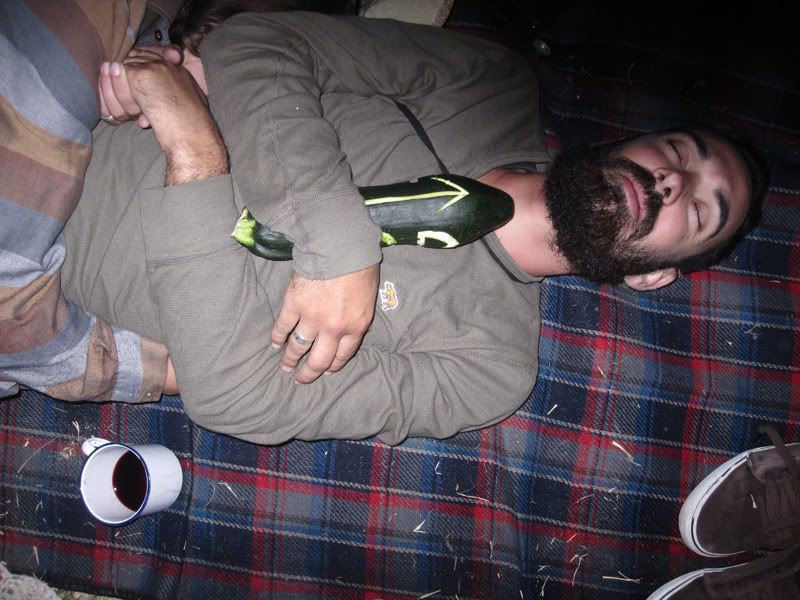 And ensuing hilarity.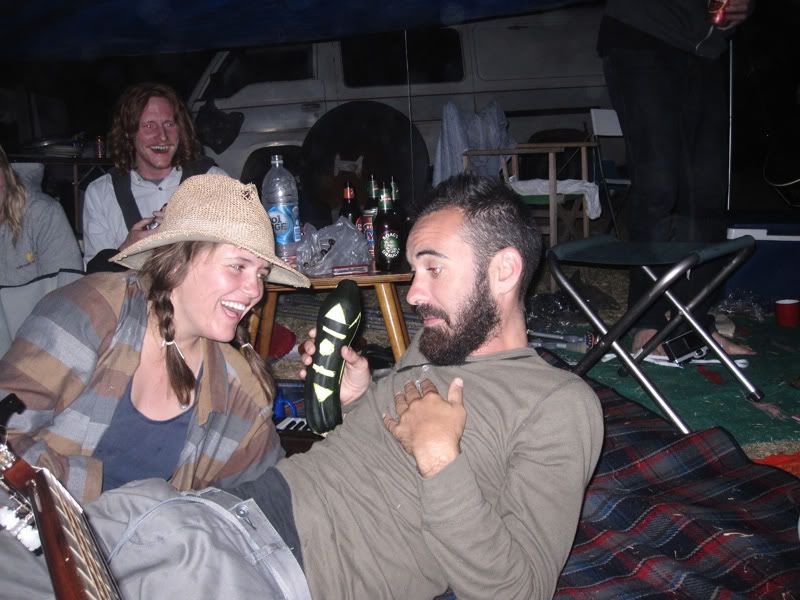 The next morning was a scorcher.
We dunked ourselves in the ocean, threw bowls of water at each other, hugged Tess, and prepared to hit the long road home.
We stopped at this amazing bay on the way home
It was a great weekend away. Happy Mosstock!