Sydney is such a pretty place, isn't it. Lots of trees and lovely old buildings everywhere you look.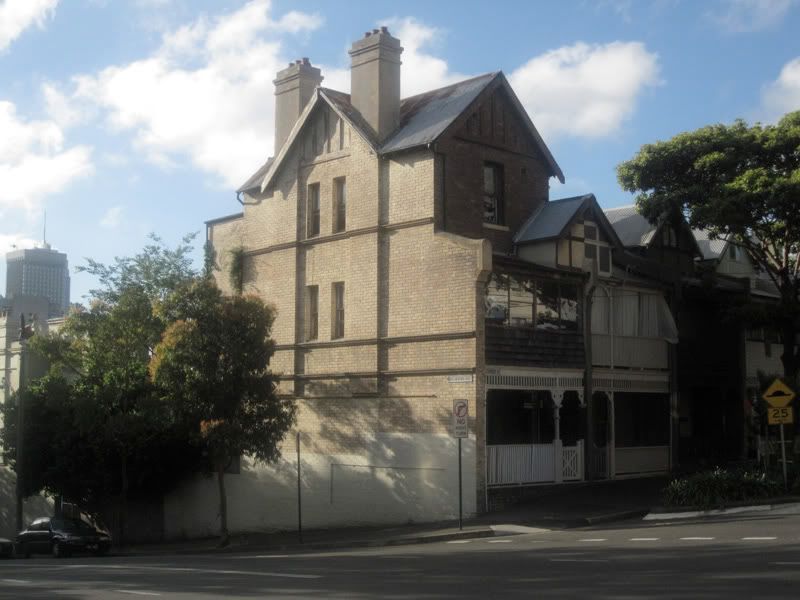 Ostensibly, we were there to attend Rosie's brother Jake's exhibition opening. Here he is, sporting a tie his friend just presented him with, proud as punch.
Here's Rosie's mum Helen, our man in Sydney Doug and Rosie herself.
This piece was free to the first person who asked how much it was. Doug and I think that is a great idea and were both pretty bummed we didn't arrive earlier.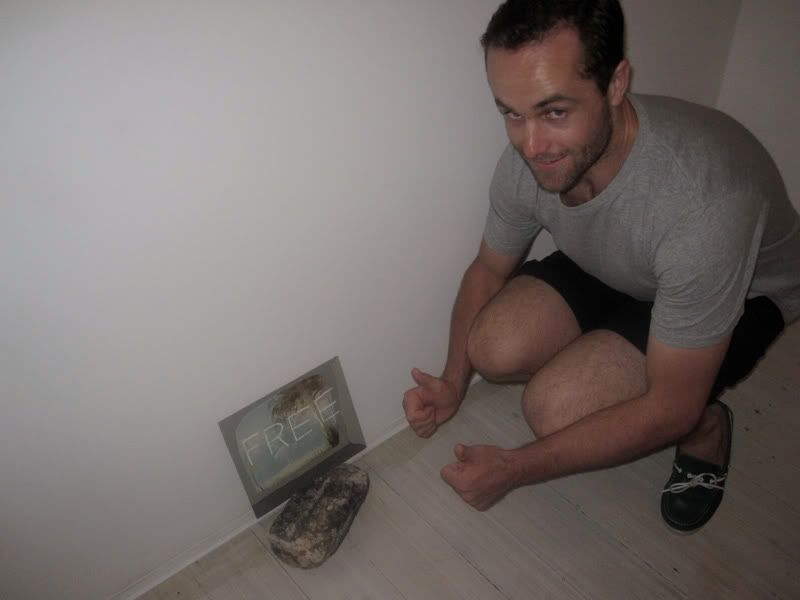 Rosie's brother Ned, pulling his patented photo face in front of a couple of Jake's paintings.
This is Ned's son Henry, a leading authority on cars of all types.
One thing Sydney definitely has on Melbourne (or London, for that matter) is the beach. Clovelly is awesome for snorkelling, as Doug showed us. Rosie enquired why we set up camp on the concrete when there was a beach a hundred metres away, to which Doug replied 'because there's no sand'. Can't argue with that logic.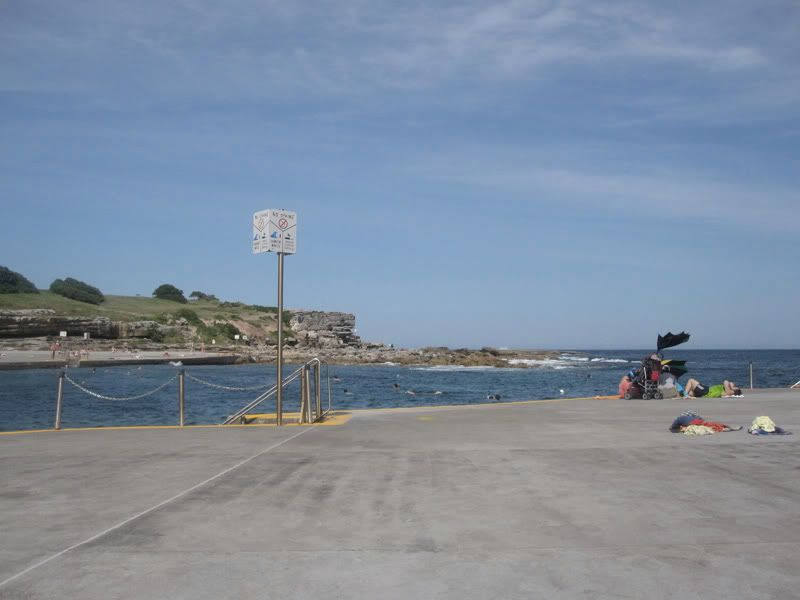 Me, I like sand. Here my feet are at Bronte beach, a heavenly spot.
Along for the ride was none other than TJ, who always seems to be in Sydney when I am!
And our new friend, Kris. Kris navigated us to the beach using ninja-like shortcuts and back ways like a true Sydneysider. We sat under a waterfall coming from the swimming pool into the grotto like area. I shouted, 'I am so happy!'
A camp of good folk on the hill near the beach, consisting of Condor, Kris, Maurice holding Odette and Shauna.
Misha had a show opening too, on Friday night. Here he's pointing out the big bums mooning the street from the windows of the gallery. Or maybe they're big balls, I'm not sure.
We had a bbq on Saturday afternoon with Rosie's family. Here's Din showing the correct way to light a mozzie coil.
Rosie's sister Emily, flanked by the triple threat of Archie, Harry and Henry.
The Pav, which is apparently from New Zealand originally, though I don't believe that for a second.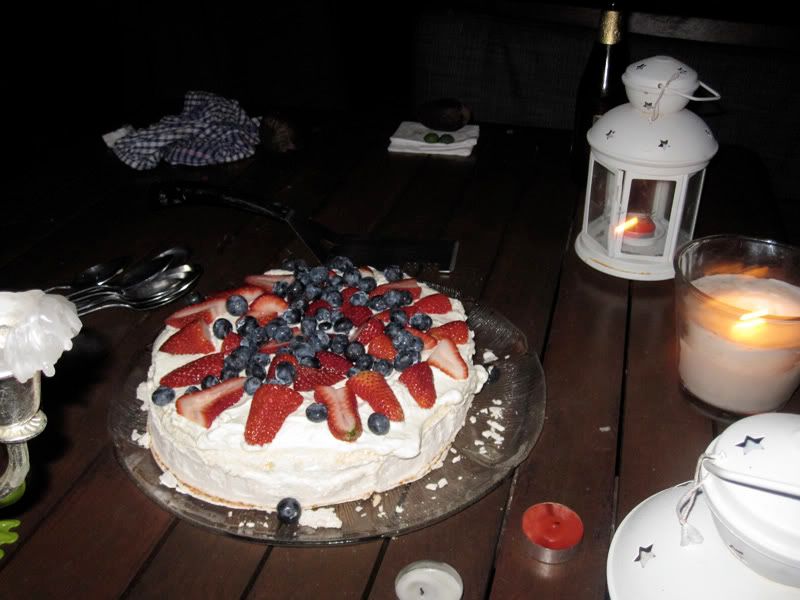 Rosie enjoying the last slice of a classic Aussie dessert.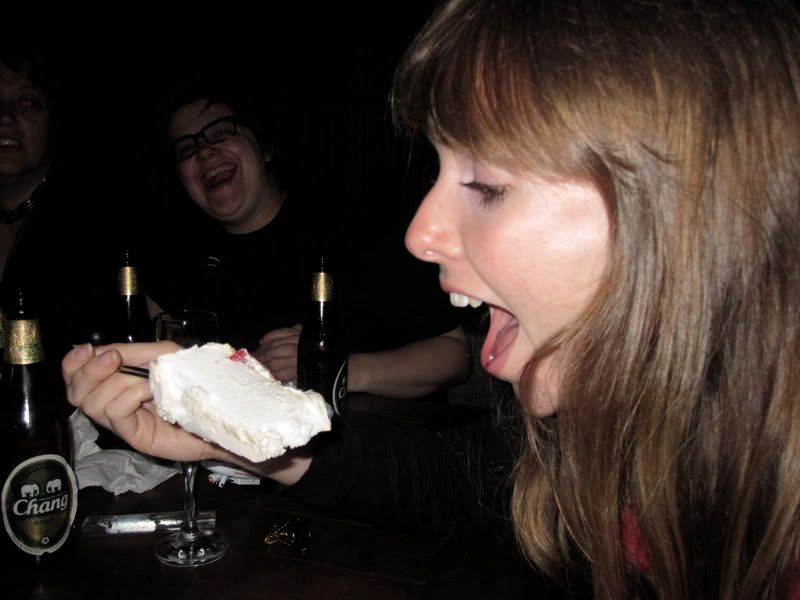 Upon Olivia's recommendation, we visited the beautiful
Rose Seidler house
.
The original owners were named Rose and Max! I know, pretty disgusting.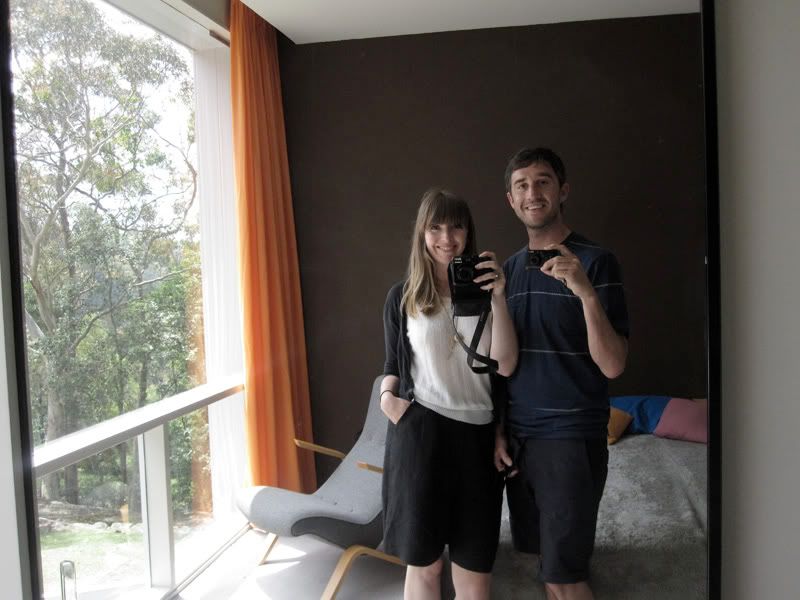 We made ourselves at home.
Rosie in '50s housewife mode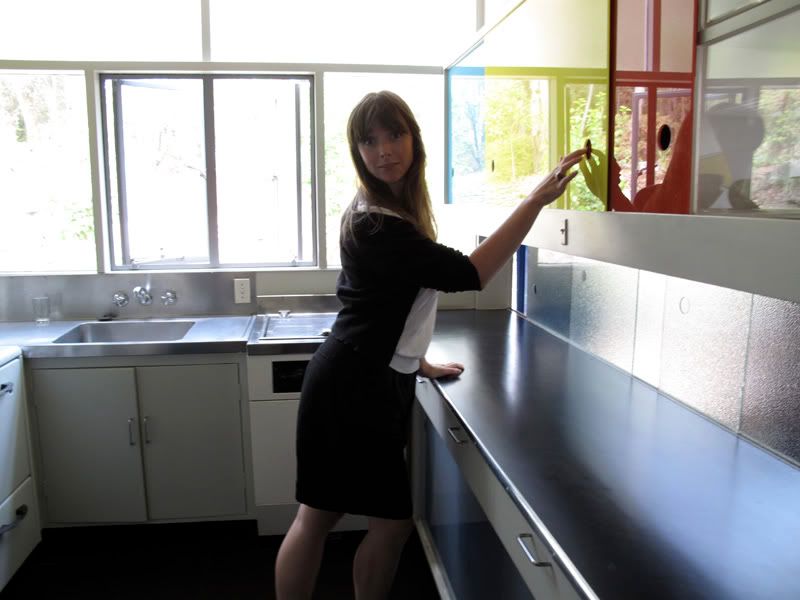 Afterwards, we dropped Conor off and went to look at his and Amanda's place.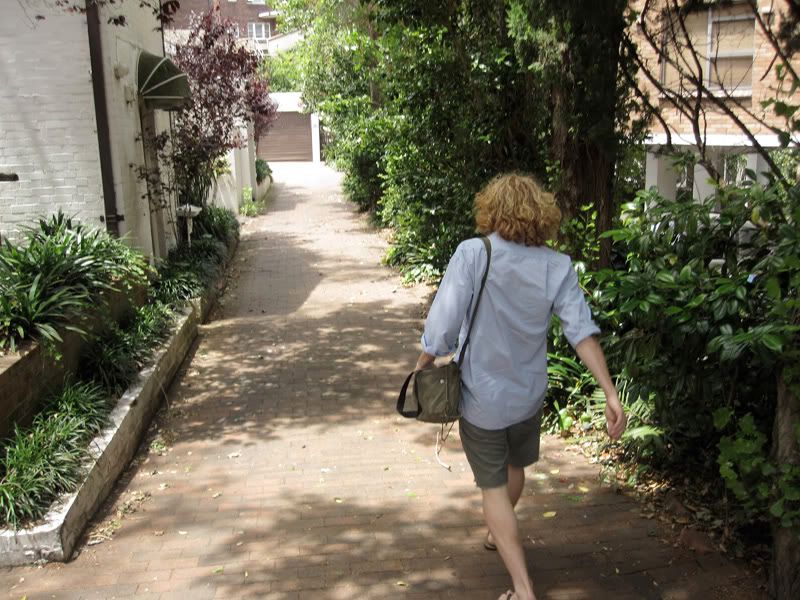 Shag cottage! What a spot!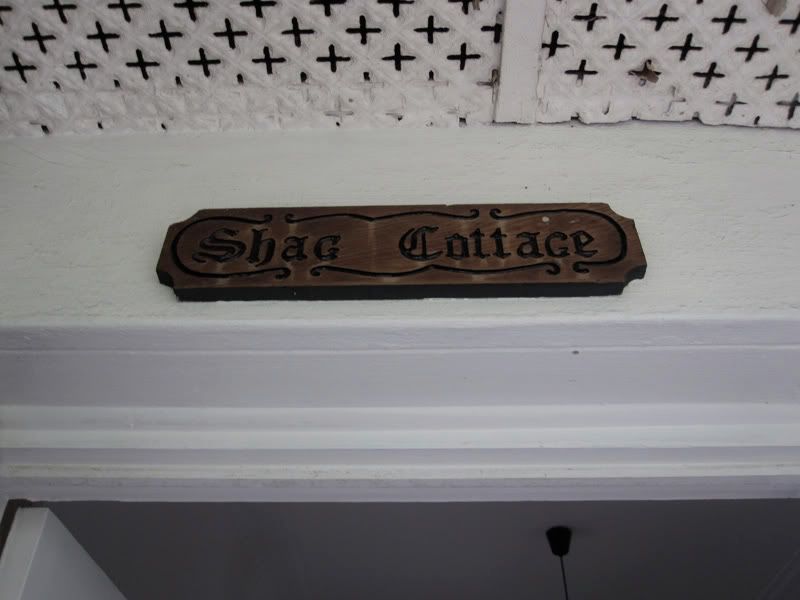 Conor, explaining something.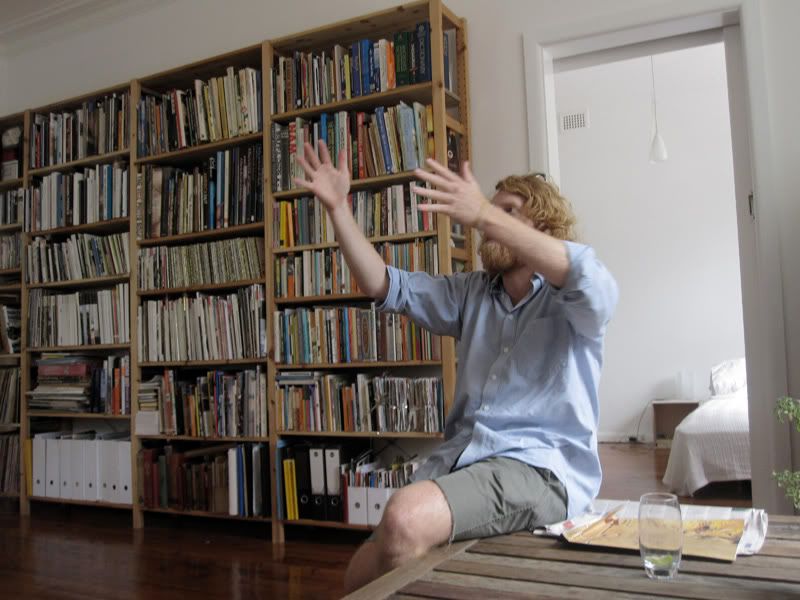 So that was Sydney! Whirlwind, but a calm whirlwind. Upon our return, the Sunday papers were full of photos of friends again. This time, it was Marian's turn to come up with a genius fake name. Those gullible paparazzi didn't know what hit 'em!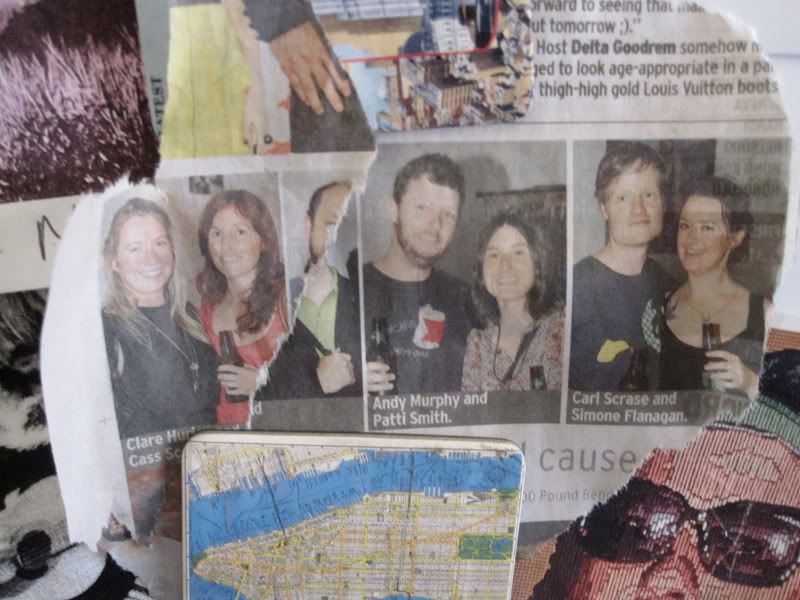 Back at the office, the Rooftop cinema opened again on Monday night.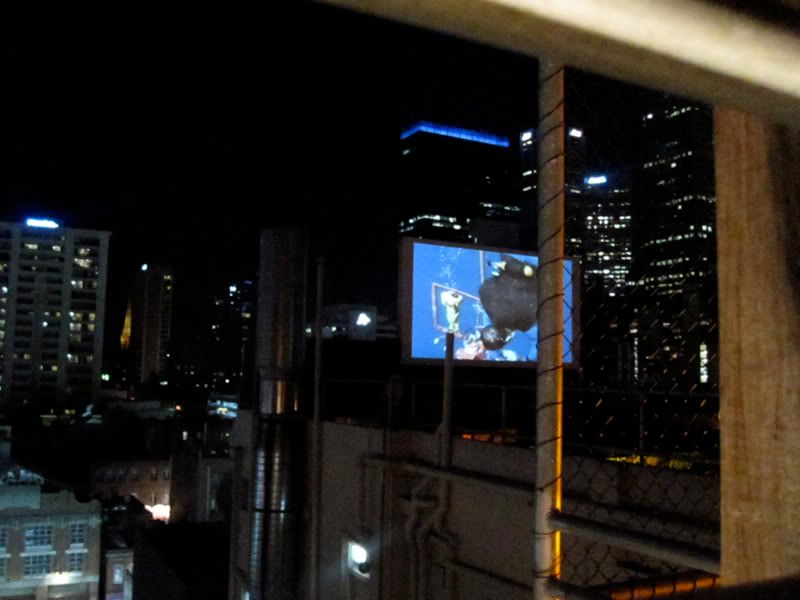 Anita and Alana were there, along with a throng of others.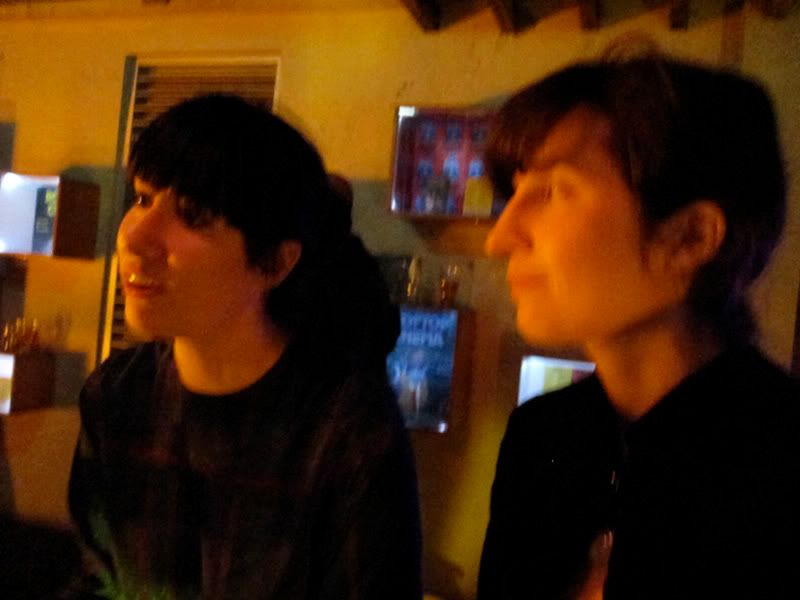 And, er, I just got sent a new board, graphics by Lance Mountain no less!. Thanks Ben!