Sam and I stopped by one of the phone boxes with Conor's photo on it the other day. On reflection, the Kate Ceberano bra ad may be stealing a bit of his visual thunder.
Scottie and James were in the final stages of moving out of their studio/store off Flinders Lane. We played some heated games of downball to farewell the place.
Leasing it as a downball arena may not be financially sensible, but it really is the perfect spot.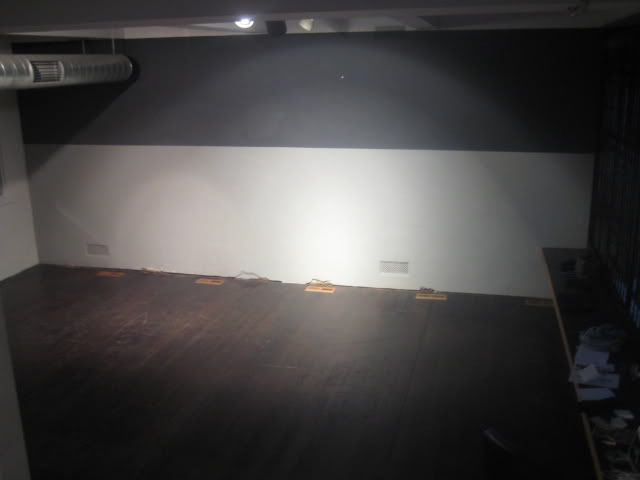 We attended an opening at the Narrows gallery, where Scottie was spotted drinking a comically large beer, letting loose after two years of being in the shop. However, he wasn't keen on me documenting the moment.
James was more forthcoming, enjoying the spotlight and posing with Tom, Prior, Keegan and myself for this classic 'cheers!' shot. Lord knows where Sam had got to at this point.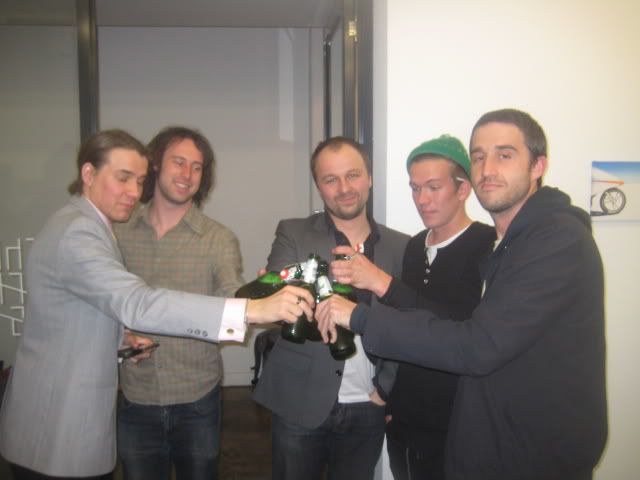 The good news from the Cameron's removals was us being furnished with a bottle of Jamiesons or three. Warren of the Narrows furnished us with a shopping bag full of ice, wich we put in another shopping bag so it wouldn't leak. We then gave him a glass of the fine whiskey, the sweet smell of which harks me back to those sad, cold days in Dublin-town.
A plan was hatched to head up to the stooge to continue celebrations. How to smuggle the whiskey in past the bouncers? Prior handled that with remarkable ease, hinting at an unnerving familiarity with the whole scenario.
Keegan bought the most expensive cigarettes in the world. This was a real celebration!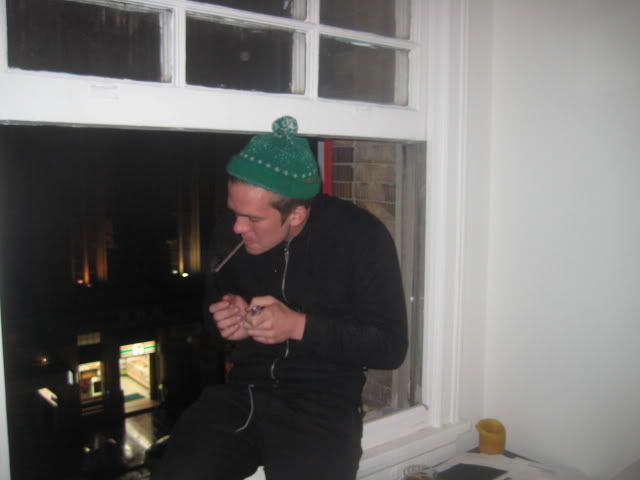 I've never really utilised the central location of the stooge for anything but ease of access for jeans-starved customers, but it is actually a great place to get a few friends together with a few bottles of Jamiesons.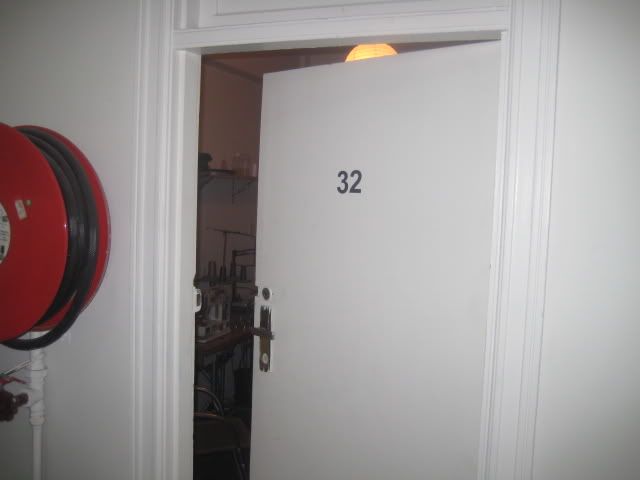 The set-up was basically as it appears - we took turns picking songs off the computer and drank whiskey. Much more involving than it sounds.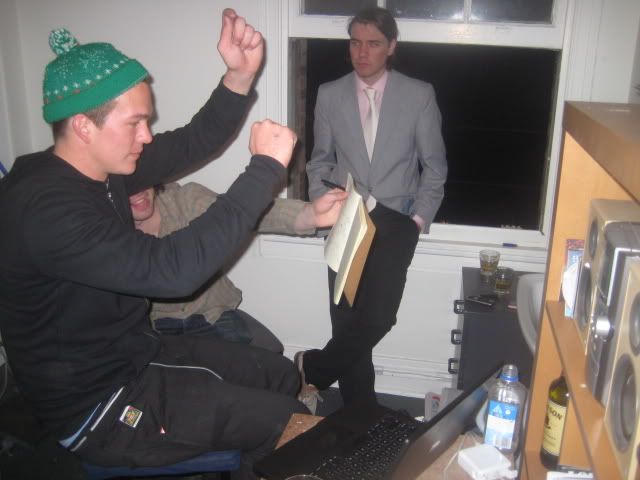 We also cut Prior's hair, which was the least we could do, as he had a big job interview the next day.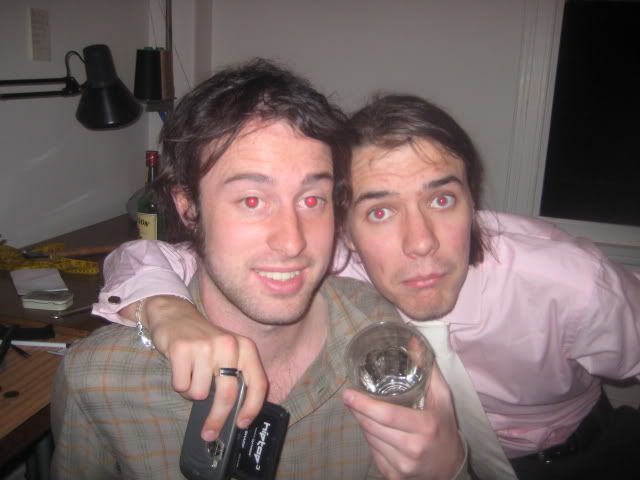 Good crew.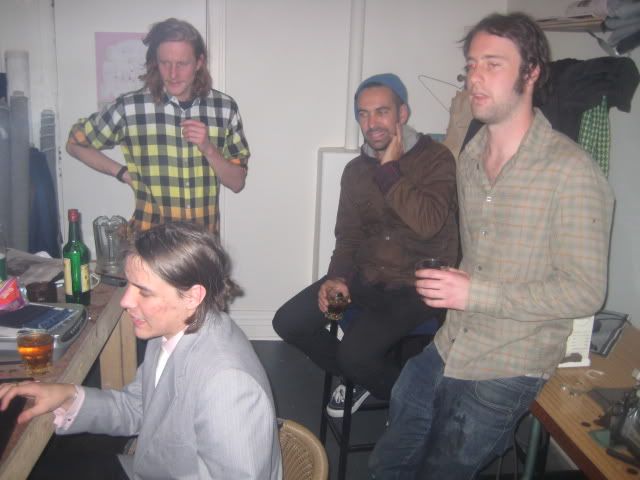 Sam and Keegan are now in New York!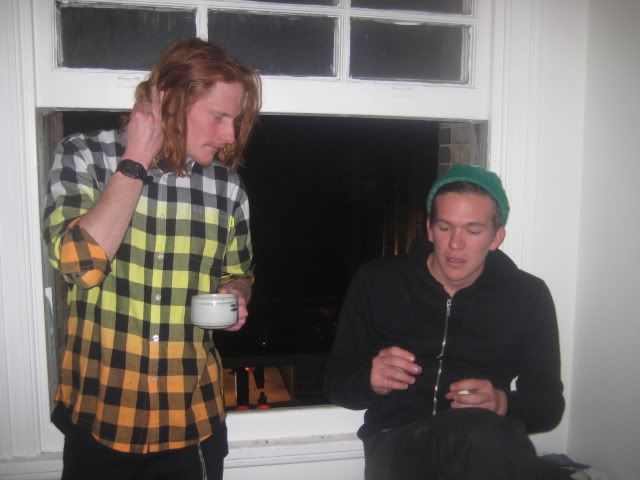 Shenanigans!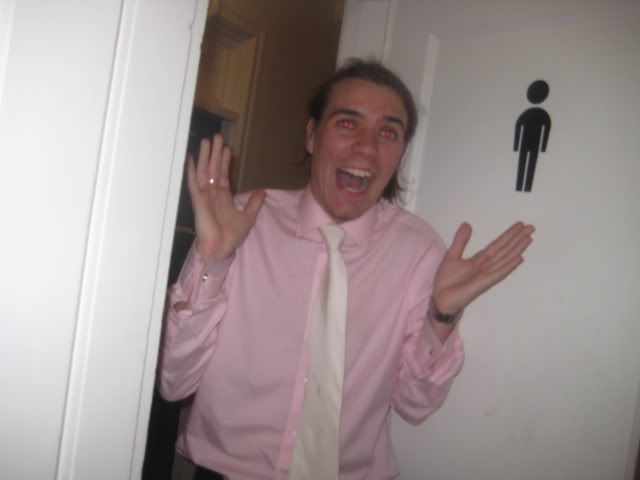 Can't remember this.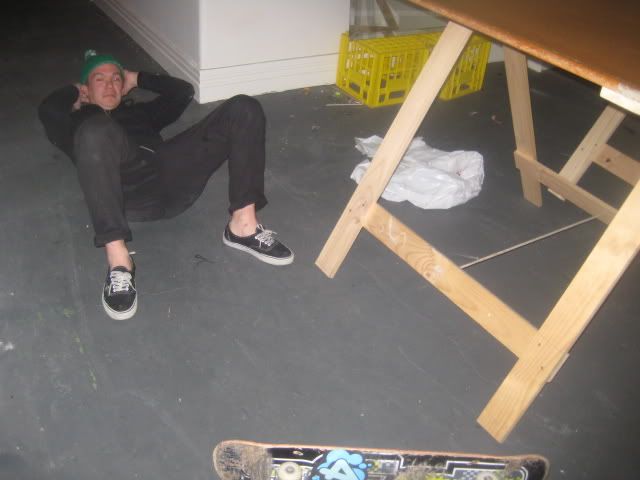 I lost my keys and somehow got home. When I returned the next day, the keys were under the bench and there was a bit of hair on the ground. Quick whip around with the the stooge-broom and everything was ship-shape.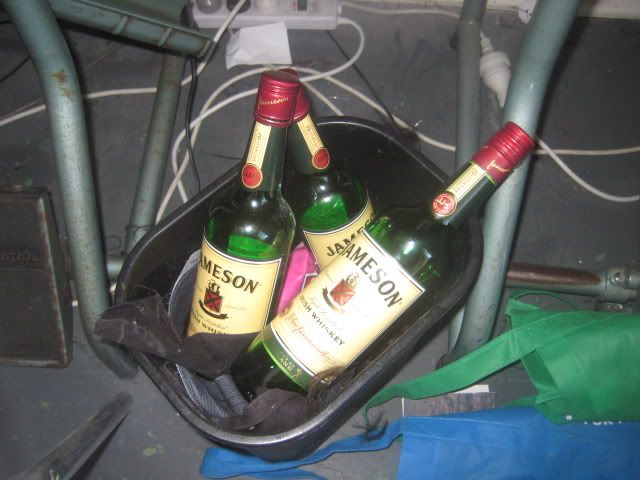 Met up with Sam briefly the next day and said goodbye for now. You will be missed my friend!